We developed a feature for our Chrome and Firefox extensions called Automatic Link Detection. This feature detects any link you type on one of the whitelisted websites. It then suggests a branded link- you guessed it-  automatically. 😎
Once you hover your mouse over a highlighted link, the Automatic Link Detection feature will suggest rebranding your link with a handy popup. This means you can now shorten your links with just 1 click without interrupting your workflow.

Check out how it works: 
You can still customize all the fields in the short URL, the same as if you were creating it from your Rebrandly Dashboard by clicking 'edit branded link' in the menu that appears.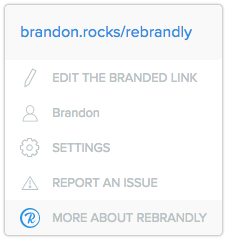 You can customize the behavior of this feature from the options page of the extension, accessible by right-clicking the extension and selecting 'Options'.
From this page, you can enable or disable the entire feature as well as select other options such as:
Suggest Last Rebranded Link: If you have already created a branded link for this destination the link detector will suggest your previously created short link.


Copy Branded Links to Clipboard: When you replace the destination link with the short link, it will be copied to your clipboard.


Suggest Branded Links Including Http or Https: If selected it will add http or https to the branded link you create. If not selected your branded link will appear without http or https.


Enable On Every Website: By default, the automatic link detection feature runs only on the websites in the following list, but you can add to this list, remove websites from it or enable it to work on every website. Please note, not all websites are supported.


We have yet to confirm all the websites that the feature is compatible with so to add or remove more simply add the domain of the website you want to add to your whitelist found in extension settings as seen below.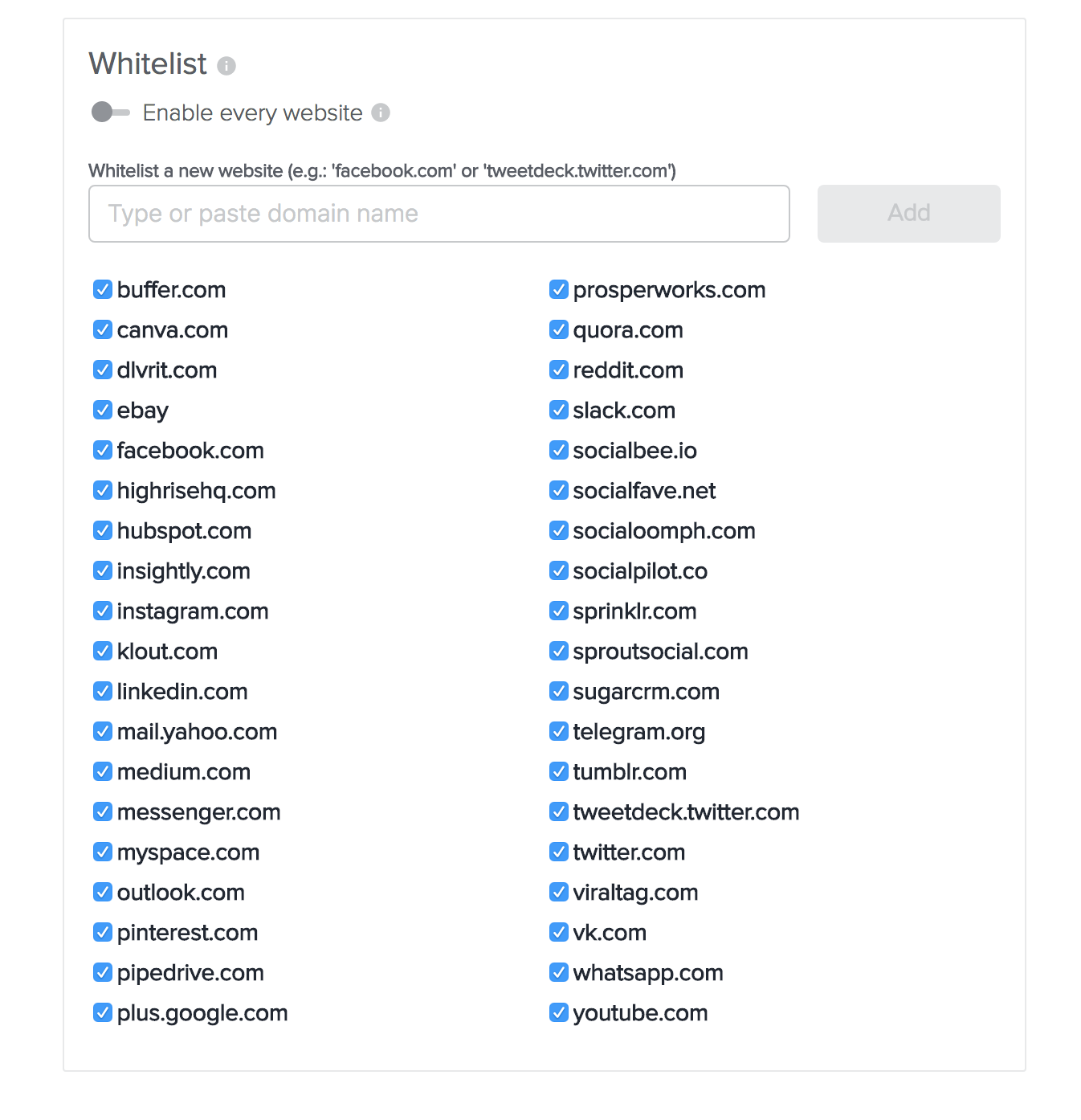 Automatic Rebrand and Replace 
When enabled, we'll detect when you've typed a destination URL and instantly replace it with a branded link. *Note that this feature is disabled by default. To turn it on, you'll need to navigate to the Options page and then tick the toggle to green. Any links created automatically are still editable.

Please Note:
If you enable this feature to run on every website you may experience some issues browsing the web.
The Automatic Link Detection feature will remember the last domain you used to create a branded link, so next time you use it, it will suggest the same domain. However, you can easily change the domain and URL slug by selecting 'Edit the branded link' which appears after hovering over your link.
The automatic link detection feature also supports Workspaces, so you can create branded link for your own account or for your Team by clicking on your account name drop-down menu which appears when hovering over a link.
This Article is About:
Chrome Extension
Firefox Extension
Automatic Link Detection
See Also: