Install the Rebrandly FireFox Extension to Create and Share Branded Links Directly From Any Page Within Firefox.
This extension will allow you to instantly brand and share a link to any article you are reading or webpage you are viewing.
This extension is a must-have tool for anyone using Rebrandly and Firefox. It will make it easier than ever to create and share any webpage directly from within your Firefox browser.
To install the extension, navigate to the Firefox Extension page in the apps section from within your Firefox browser, and click on "Add to Firefox:"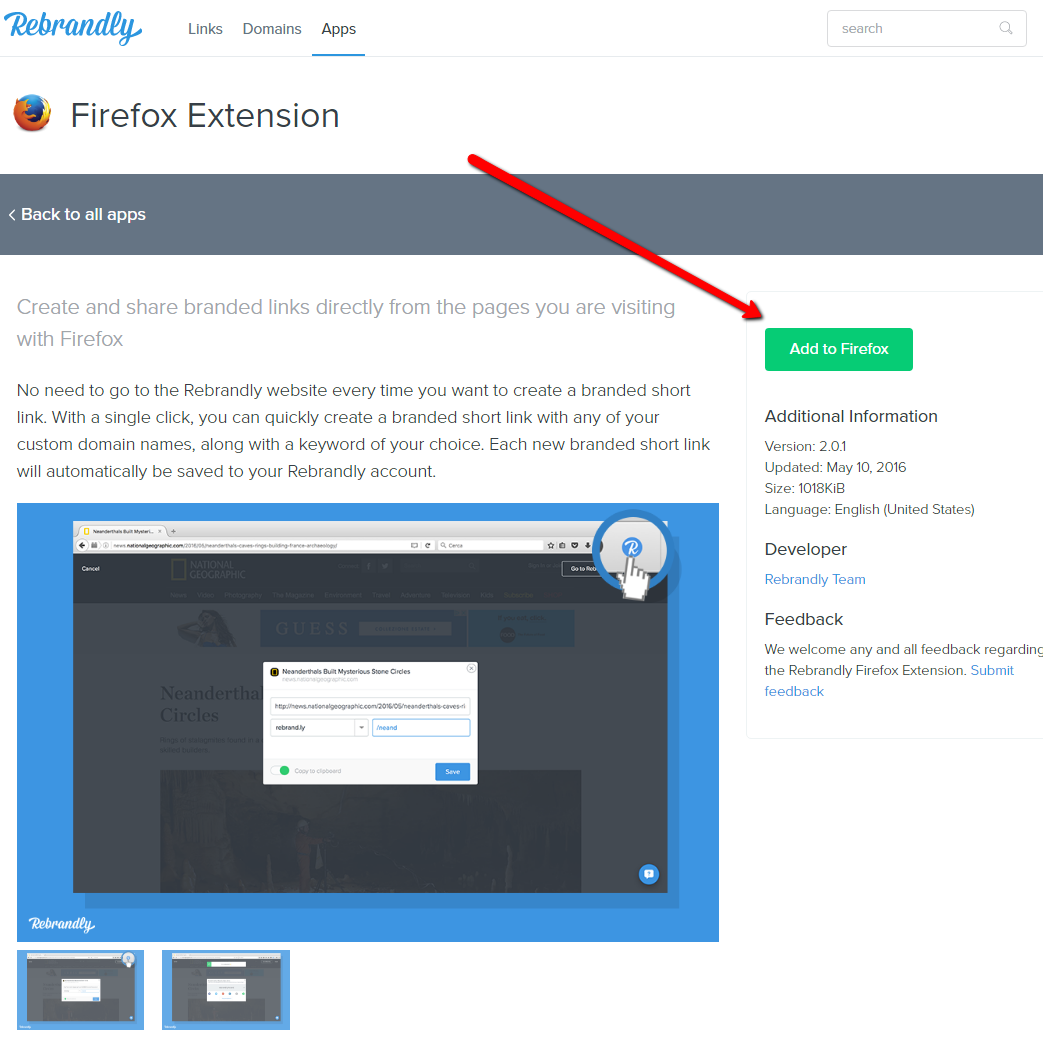 A new window will open with the Firefox Extension page. Hit "Add to Firefox:"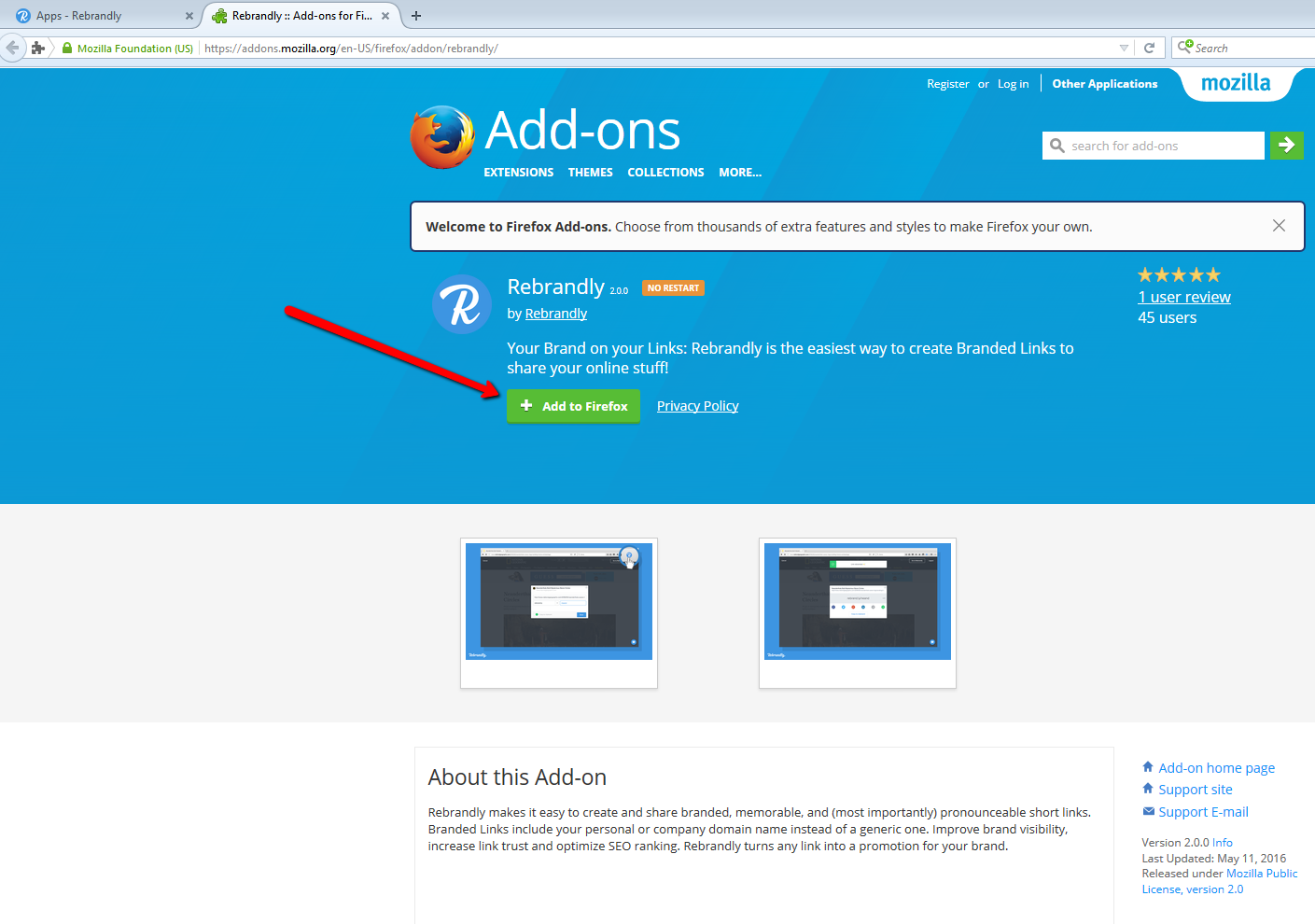 A pop-up will appear that will prompt you to install the extension. Click "Install:"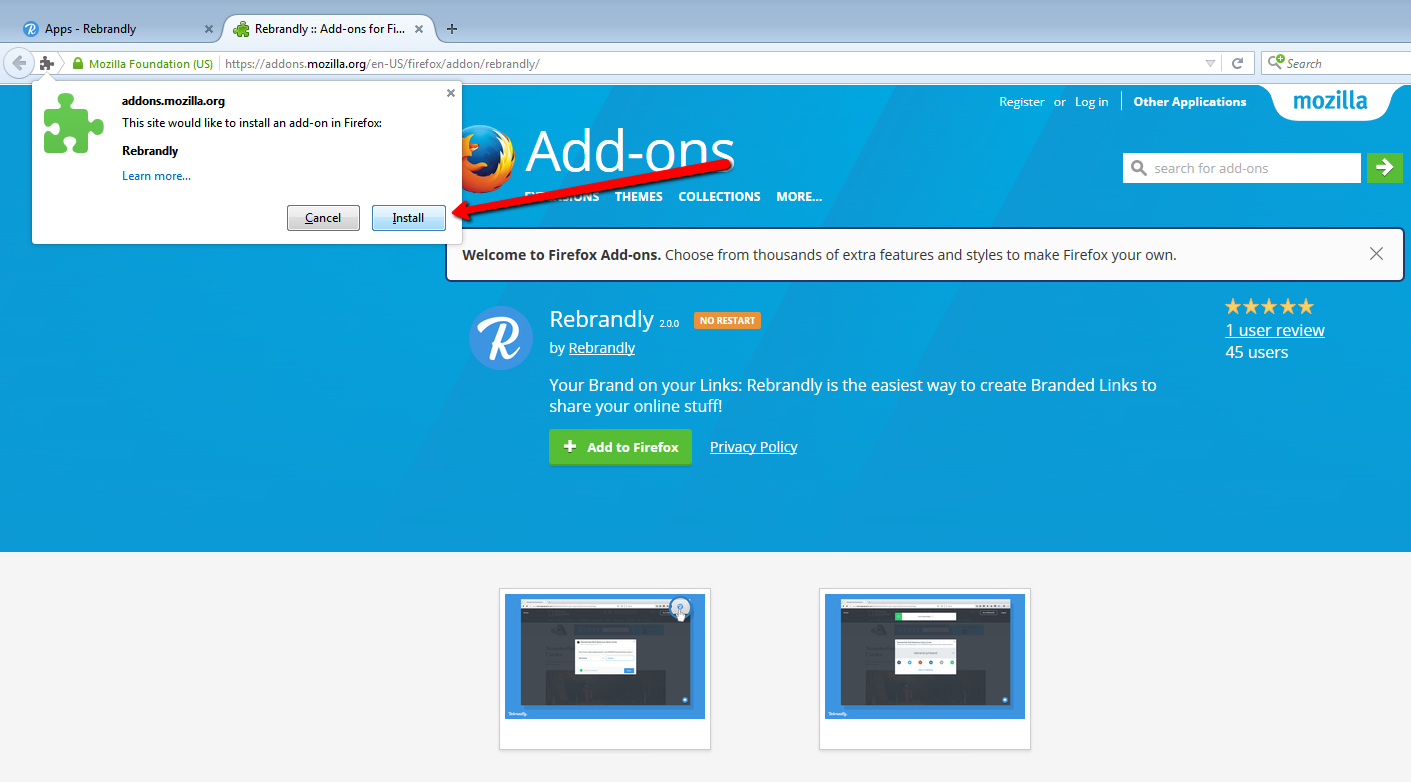 The app will be installed and you will be able to instantly create and share branded links directly from within your Firefox Browser. Example: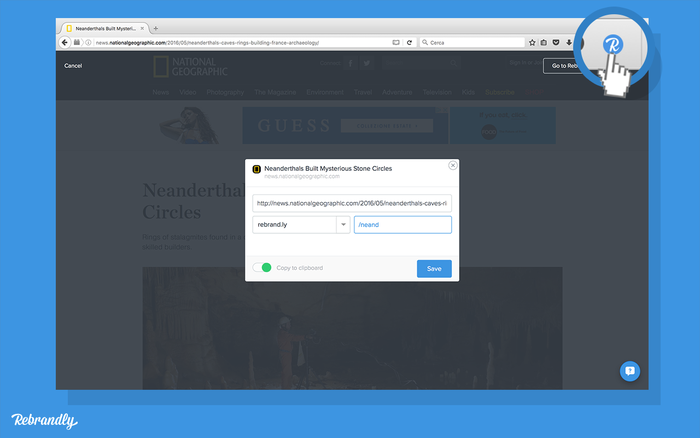 This article is about:
Rebrandly Firefox Extension
Create Branded Links from Within Firefox
Using Firefox with Rebrandly

See Also: