How to create Custom Short Links in Gmail
Gmail is Google's free email service and undoubtedly one of the most used email providers out there. Share your vanity URLs (more commonly known as branded links) in the emails you compose through Gmail with ease. 
In this post, we'll walk you through how to create custom short URLs directly in your Gmail emails using Rebrandly. Our Chrome extension simplifies the process, so sharing branded links in Gmail only takes one click.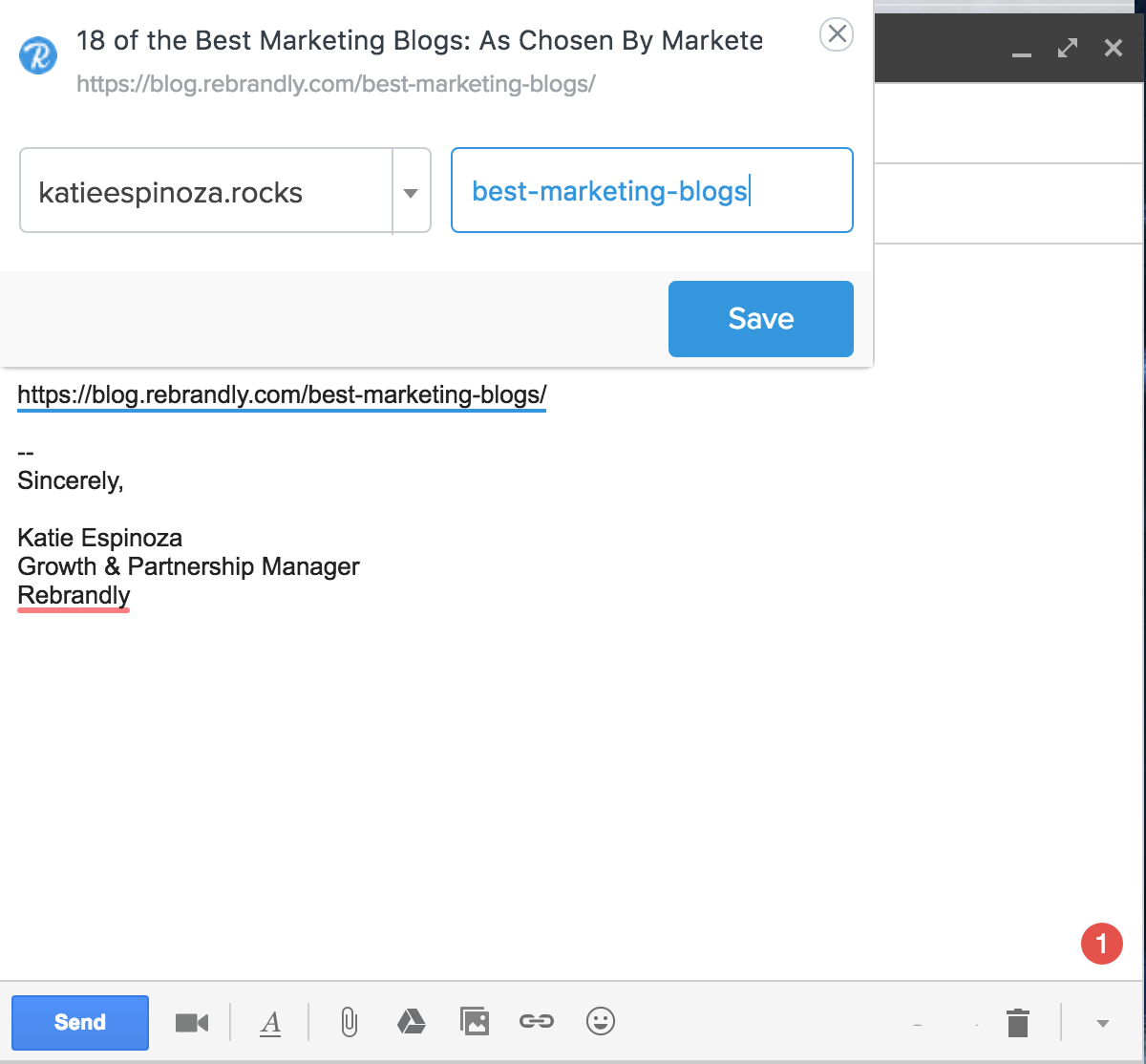 Important: Remember, to create branded links in your Gmail emails you need to be logged in to your Rebrandly account. 
With Google Chrome:
If you're using Google Chrome it's really easy to make custom short links in Gmail with just one click of your mouse. All you need to do is download the Rebrandly Chrome extension and use the handy automatic link detection tool. 


This Article is About:
Gmail URL Shortener
Branded Links in Gmail
Creating Custom Short Links in Gmail
Vanity URLs in Gmail
Gmail and Rebrandly Integration 
See Also: