How to create Custom Short URLs for YouTube
YouTube is the go-to website for video sharing, and we've all spent countless hours there. Comment on your favorite YouTube videos using custom short links to make your message more impactful. 
In this post, we'll show you how to create vanity URLs (also known as branded links) using Rebrandly. With our Chrome extension, you can share custom short links on YouTube with just one click!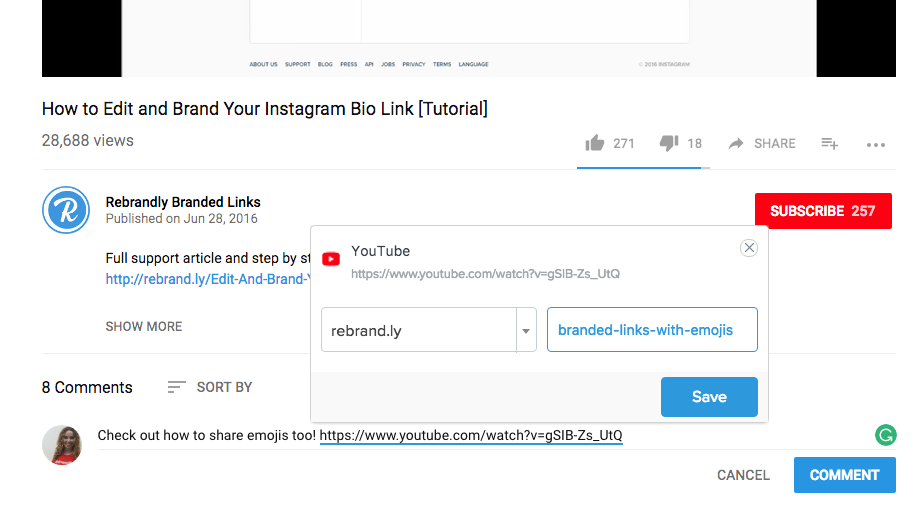 Important! Don't forget to log in to your Rebrandly account before creating any YouTube custom short URLs. 
How it Works 
If you use Google Chrome, you can create branded links on YouTube with just one click. All you need to do is download the Rebrandly Chrome extension so that you can use our automatic link detection tool. 


This Article is About: 
Youtube URL Shortener
Creating branded links for YouTube
Youtube custom short links
Vanity URLs in YouTube
Youtube and Rebrandly Integration
See Also: