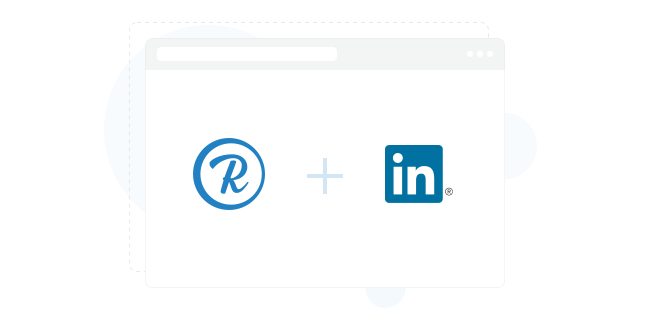 How to Create Branded Links On Linkedin

Linkedin is the most well-known website for showcasing your CV and the largest social-network for job-related posts. When you post something there you may want to stand out from the crowd by using branded links.
Here we are going to explain how to create branded short links directly in your LinkedIn account using Rebrandly. Our Chrome extension gives you a one-click option to rebrand every link directly on Linkedin
Bonus Tip:
You can create a branded link for your entire LinkedIn profile (eg.: http://davide.link/linkedin). This can be used in online and offline communications (e.g. on your business cards). Read this article or watch this great video from ABC for more info.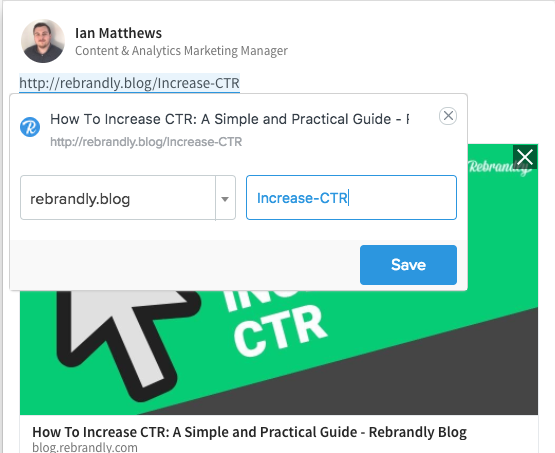 Important: LinkedIn automatically replaces vanity URLs with LinkedIn's own generic short URLs using a tool built into their system. In order to ensure your branded links appear in your LinkedIn posts, your links must be 26 characters or less in length and there must be text following the link. (Meaning you shouldn't just post a link on its own, and make sure you don't finish your sentence with the link.) Using branded links in LinkedIn comments will not result in them being automatically shortened. 
In order to create a branded link on Linkedin please ensure that you are logged into a Rebrandly account.
How it Works
If you are using Google Chrome you can easily create custom short links on Linkedin with one click by downloading Rebrandly's Chrome extension and using the automatic link detection feature.


This Article is About:
LinkedIn URL shortener
Branded links for Linkedin
Custom short link on Linkedin
Creating a Vanity URL on Linkedin
Linkedin And Rebrandly Integration
See Also: