Using the Rebrandly iOS app to Create and Share Links
With the Rebrandly iOS app, you can now easily create and share links directly from your iPhone. Simply download and install the app and login, then follow these steps.
There are many different ways you can share links using Rebrandly from your iPhone:
From within the Rebrandly App
From within other apps on your iPhone
Directly from your Safari browser
This FAQ describes how to share your existing links from the Rebrandly app.
To start sharing links from within the Rebrandly App, follow these steps:
Open the Rebrandly App on your iPhone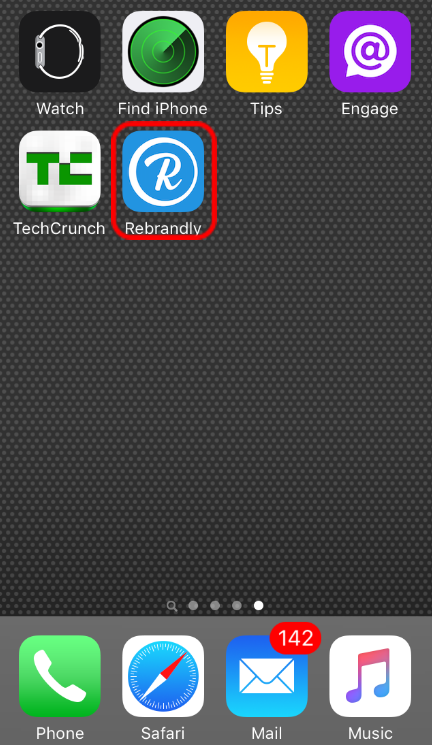 Find the link you want to share and slide the tile to the left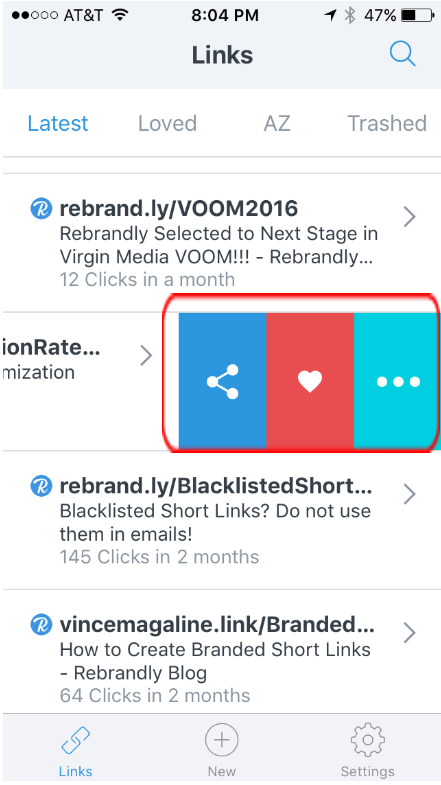 Select the blue share icon on the right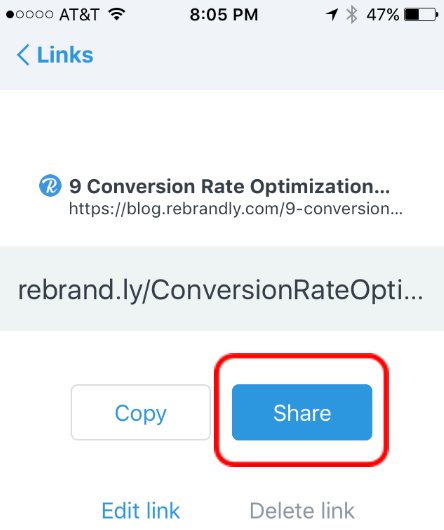 Choose which channel you want to share your link to: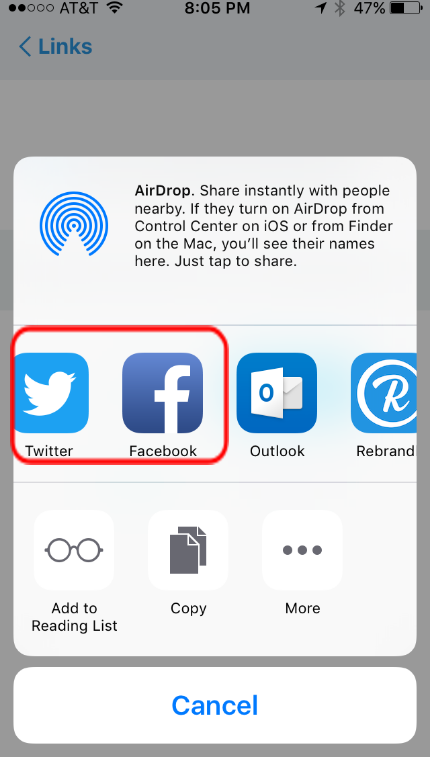 Follow these steps to paste in your link:
Hold your finger on the screen until you see the text circle pop up, then release your finger
Tap on the "Paste" button to paste your link
Create a message if you desire and click the "Post" button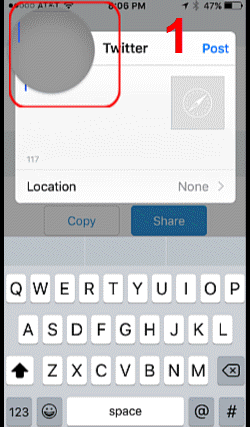 Alternative method: Copy the link to your clipboard and paste your link into whatever channel's text box you desire. In this example, the link is being pasted into the Twitter application for iPhone.


This article is about:

How to share links from within your Rebrandly iOS App
How to share branded links on social media using Rebrandly
How to share links from your iPhone
See also: