With the Rebrandly macOS app, you can now create and share branded links from a dedicated app window as opposed to a browser tab. 
To download and install the app, simply follow the instructions below: 
1. Log in to your Rebrandly account and visit the Apps page. Click on the macOs App and initiate the download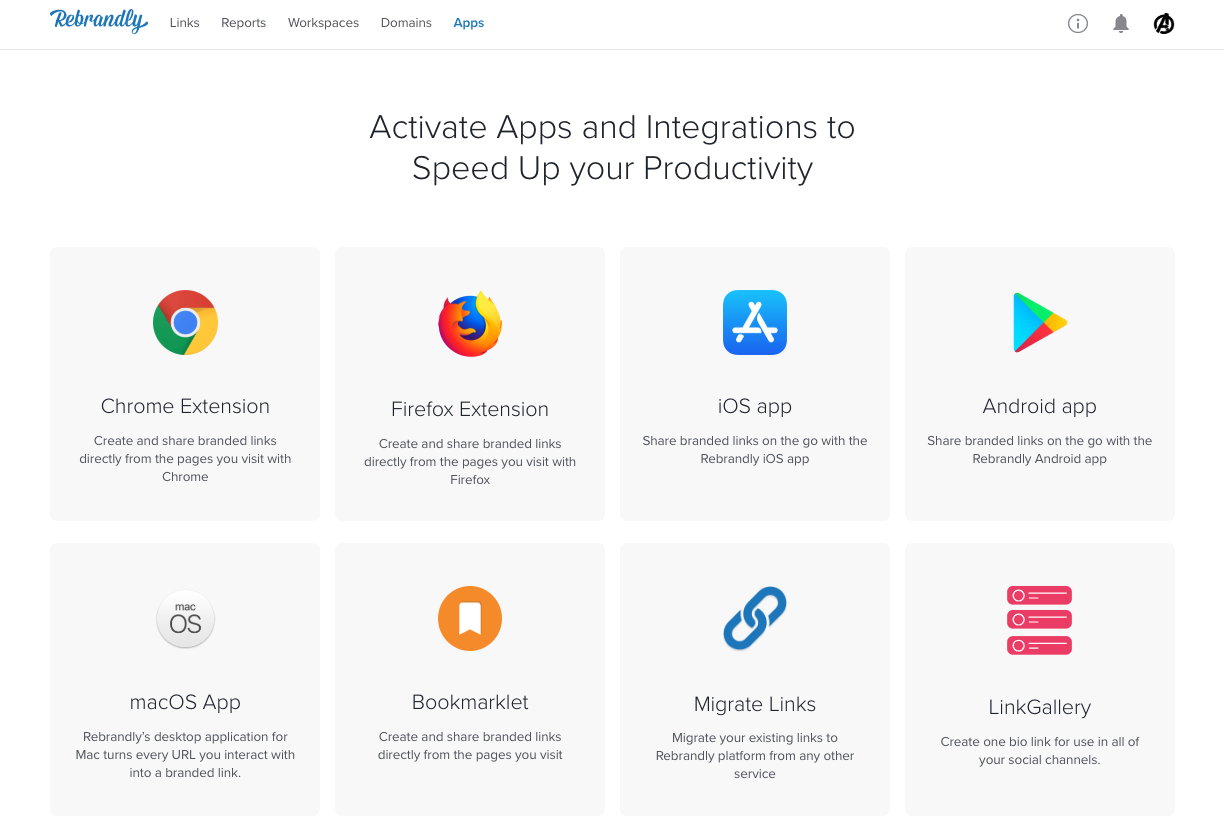 2. Click on the downloaded file in your browser 
3. Move Rebrandly into your applications folder

4. Double-click on the downloaded file. If you get an error message that says the program "can't be opened because it wasn't downloaded from the Mac App Store", right-click the downloaded file and select Open.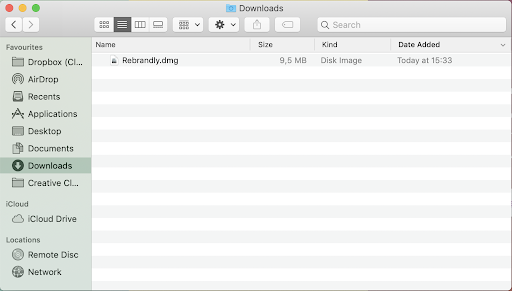 5. Follow the on-screen instructions. Once the file is mounted, it will appear as a device under your Devices in the Finder. Drag the Rebrandly app to your Applications folder to install it. Once the application has been successfully installed, you can uninstall the .dmg file by clicking the eject button next to its name in the Finder.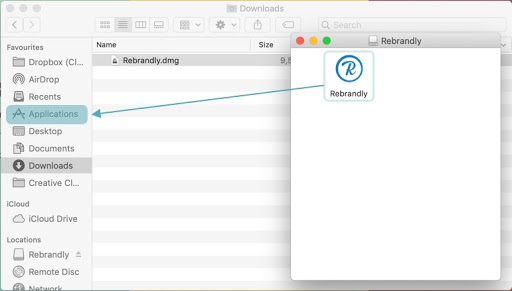 This article is about: 
How to Install the Rebrandly macOS app
How to Create Branded Links from Your Mac 
Launching the Rebrandly macOS App
See also: