Creating and Sharing Branded Short Links Inside Buffer


Sharing branded links inside buffer is very simple and just requires one minor change to begin.
1) Simply go into your buffer account and click on settings -> Link Shortening: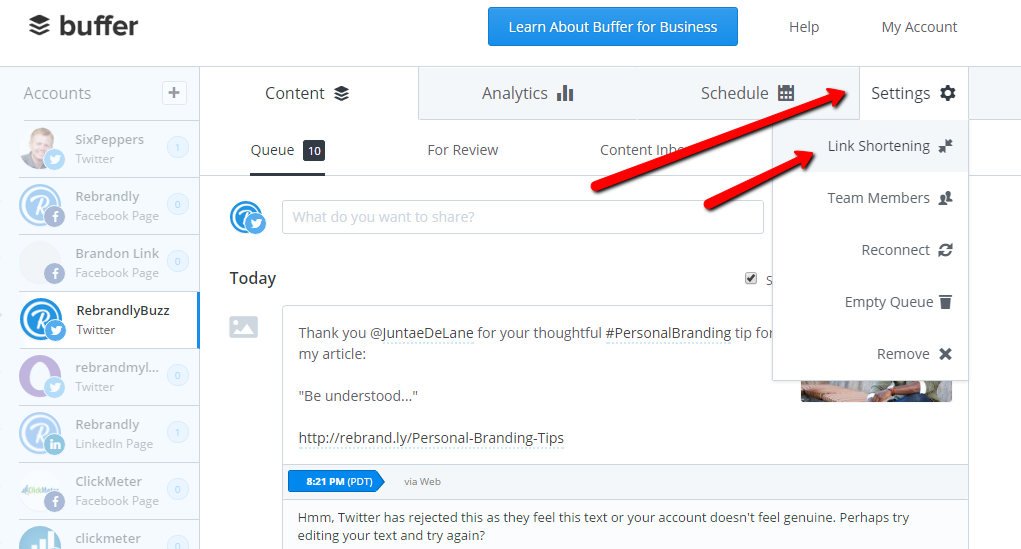 2) Select "No Shortening:"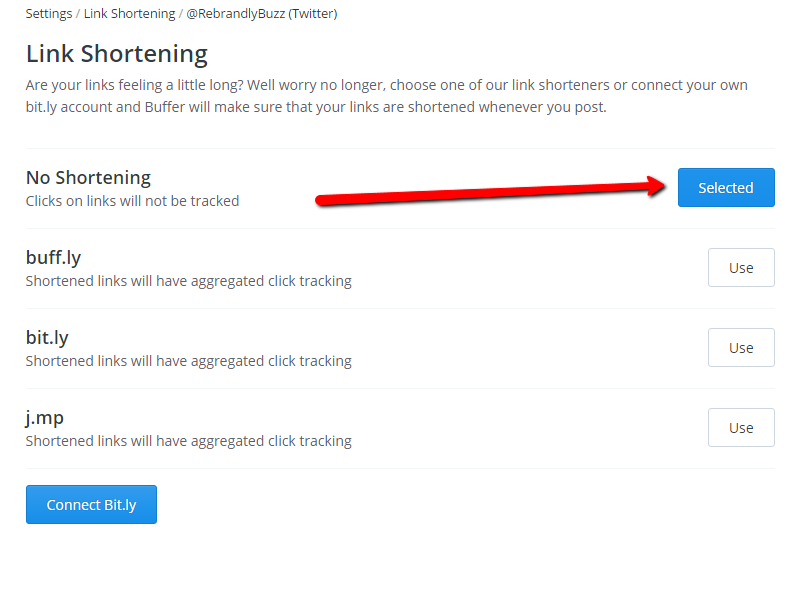 Note: Campaign tracking will be turned off at this point, but you can easily embed UTM parameters inside your links using Rebrandly to make up for this.

3) Now create your branded link either with the Rebrandly Extension or inside the Rebrandly Dashboard. Example: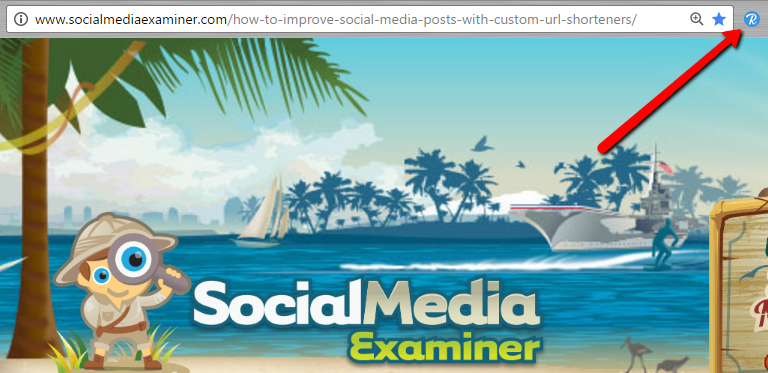 4) Create your branded link with custom URL slug and save:

5) Publish your message as normal: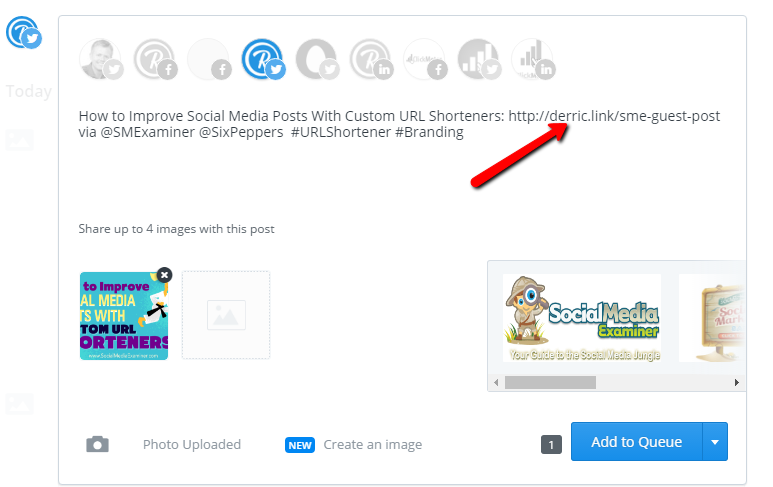 6) And the branded link will stay with the post through to the platform: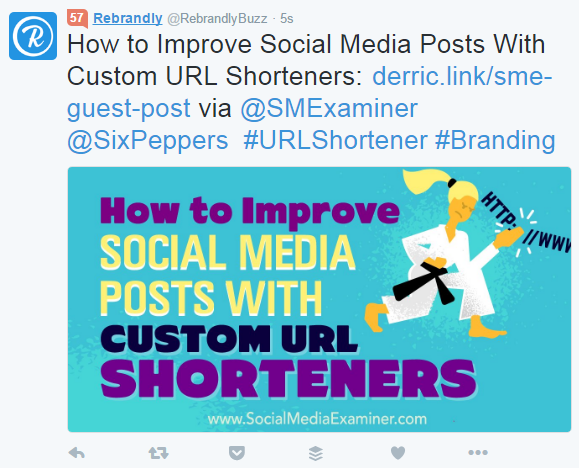 This is a major improvement over sharing a generic URL shortener link, but obviously takes a couple of extra seconds. To improve the process further, we need your help. Please upvote the Rebrandly Buffer integration in order for us to be directly integrated with Buffer and save you even more time when branding links online.
This article is about:
Creating branded links inside Buffer
Buffer and Rebrandly
Sharing branded links on social media
See also: