Enable 2FA for your Rebrandly account
Two-factor authentication (2FA) adds an extra layer of security to your account by requiring an extra verification step on login. Two-factor authentication protects your account by making it more difficult for an attacker to access. Rebrandly 2FA supports the use of an authenticator app or the backup codes created when enabling the feature.
While 2FA does make user accounts more secure, there is some risk too; users have an extra responsibility to maintain their 2FA device and respective backup codes. Losing access to either one of them would result in permanently losing access to their Rebrandly account.

Enabling 2FA
You can enable 2FA from your account settings by clicking "Configure 2FA"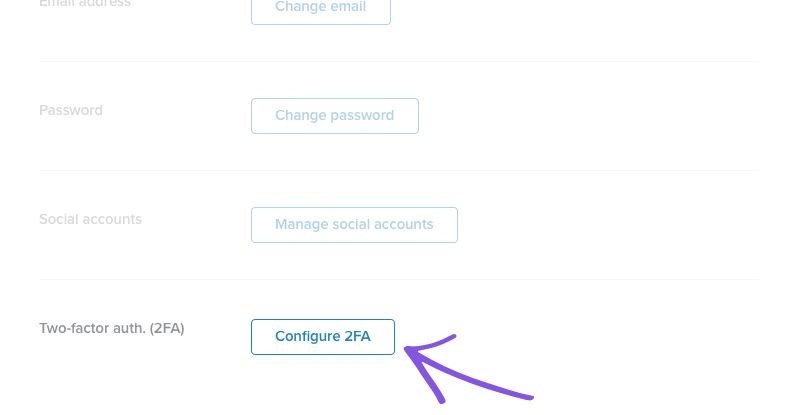 You'll be required to log in to your account again (so we can verify it's you) and then be redirected to 2FA configuration page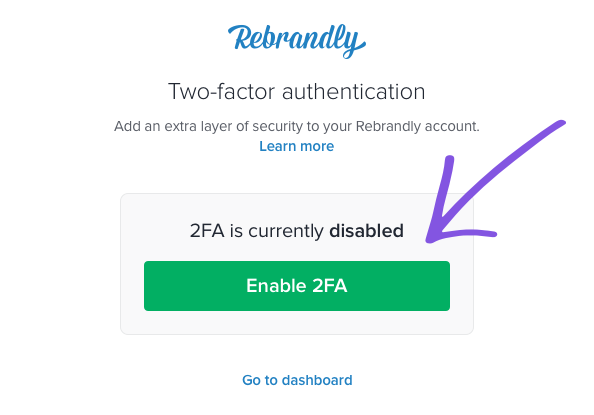 Next click "Enable 2FA" and either read the QR code with your authenticator app or manually enter a configuration code. Your app will generate a validation code that you need to enter into the "Verification code" input field: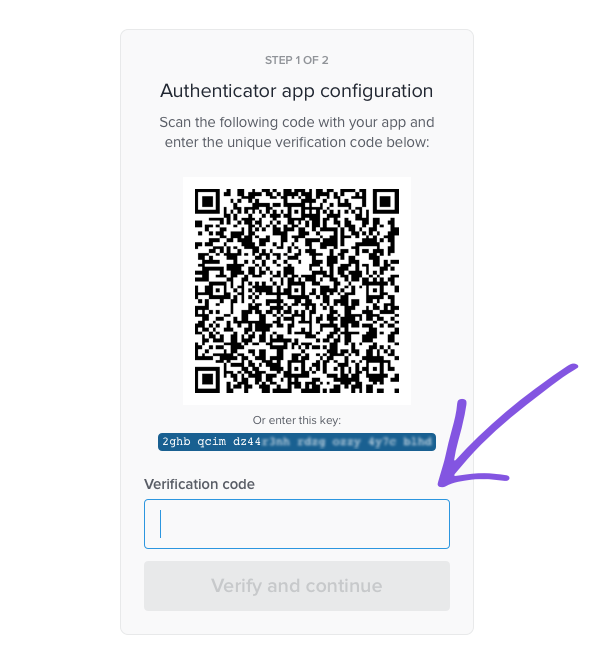 After clicking continue, we'll show you the backup codes for your account. It's very important you save them in a secure place, we advise you to print them off just in case you lose your authenticator device. You will be able to generate new backup codes later if needed.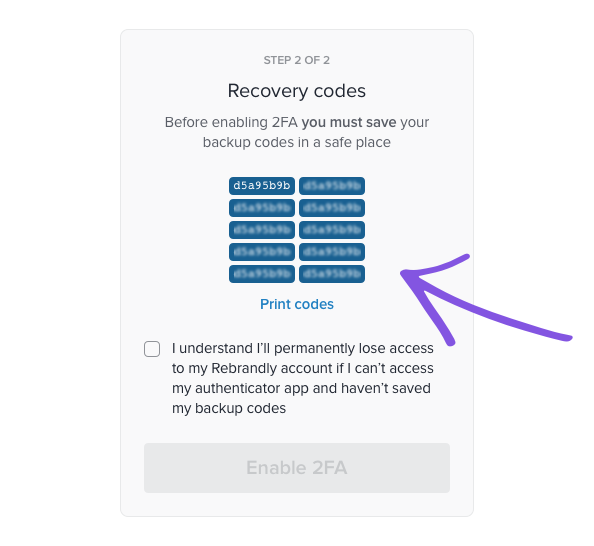 Once stored safely, tick the checkbox and click the "enable 2FA" button


Disabling 2FA
You can disable two-factor authentication at any time from your account settings by following these quick steps: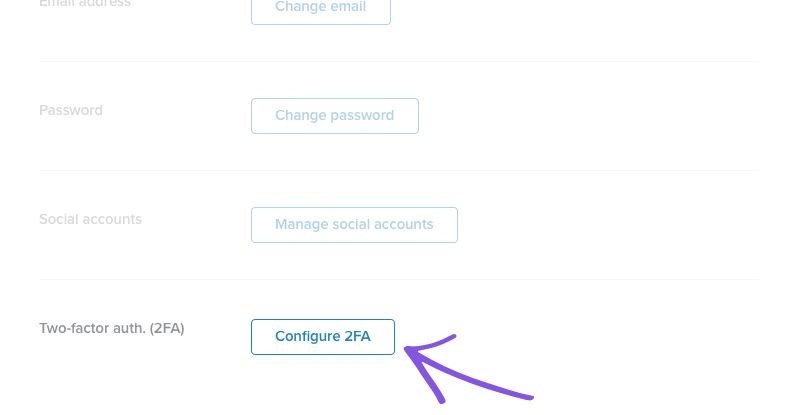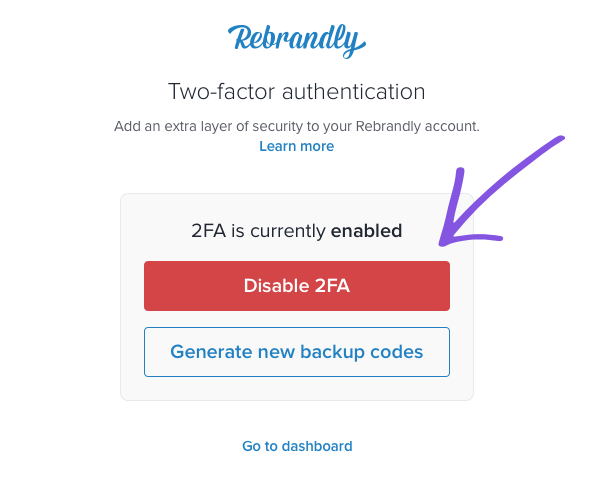 Login with 2FA
Logging with 2FA starts from the same entry point: https://app.rebrandly.com/login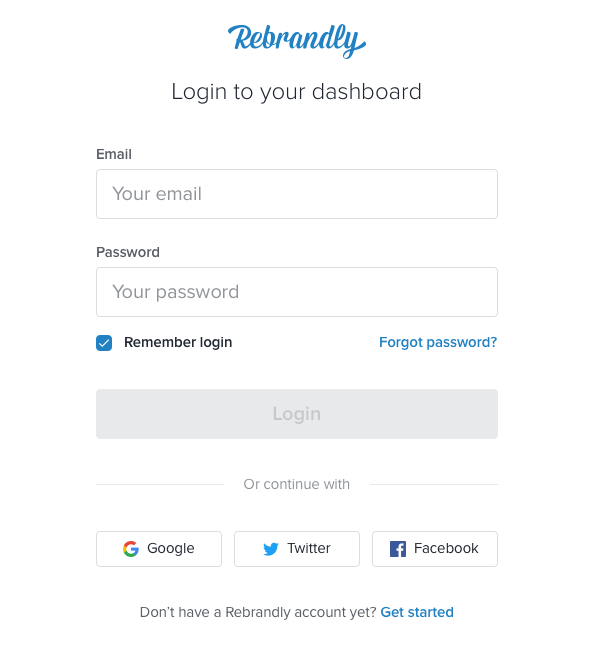 After validating your credentials you need to enter your 2FA verification code (generated by your app)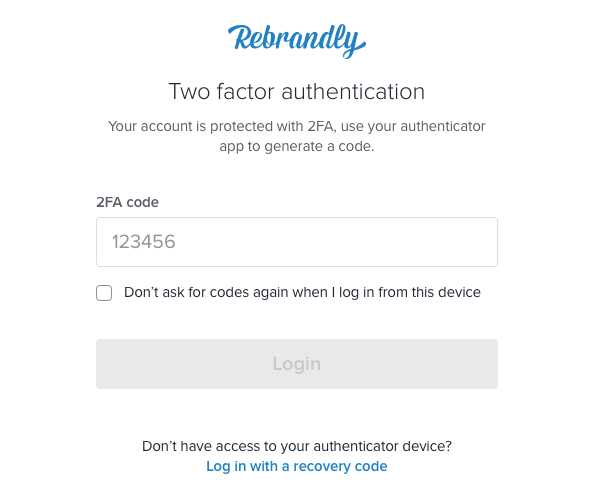 If you are not able to generate you 2FA code (e.g. no access to your 2FA app), you can click "use one of my backup codes" — Note that each backup code can only be used once.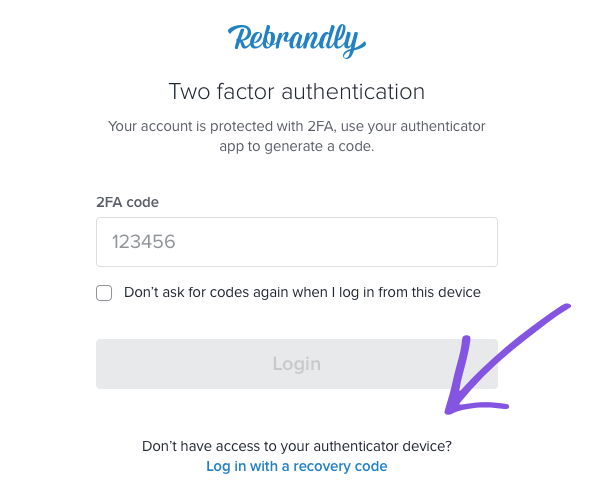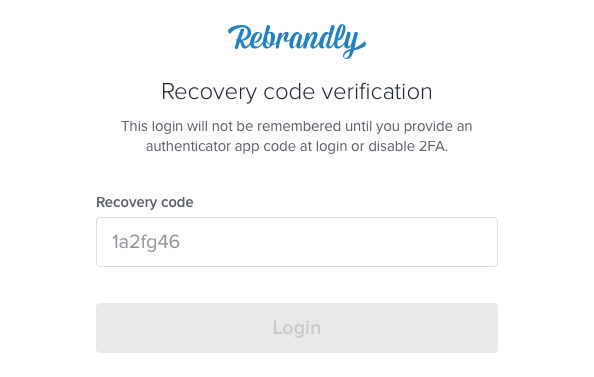 Authenticator apps
Microsoft Authenticator (Windows Phone, Android and iOS)
Google Authenticator (Android & iOS) 
Authy (Android, iOS, Desktop & Chrome)


This Article is About:
How to Two Factor Authentication to your Rebrandly account
Rebrandly 2FA
Increase Your Rebrandly Account Security With 2FA
Rebrandly Features
Further Reading: