We have made adding emojis to your links super simple.
When you find a URL that you would like to customize, you can start the process in exactly the same ways as you normally do with Rebrandly:
Click your Chrome Extension
Open your Rebrandly iOS App
Visit our Rebrandly Dashboard
Note: You will need to be signed up for a free Rebrandly account to use the tool.
From here, you paste your long URL into the popup window.

Select your unique domain (or use the standard rebrand.ly available), and click the emoji icon to start choosing your favourite emojis to use in your URL slug.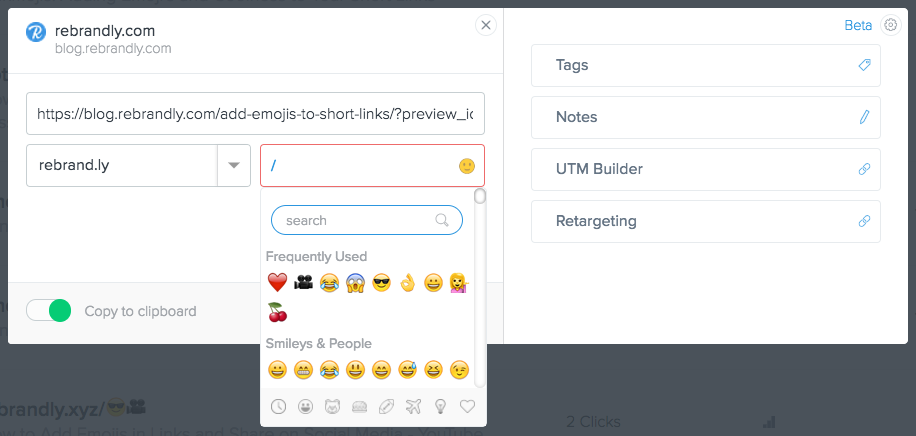 When you are finished, click "Save" and your link is ready to share.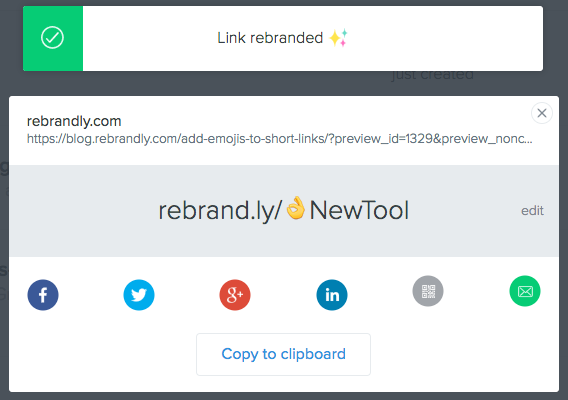 To make it even simpler, check out our demo video: rebrandly.xyz/😎🎥

IMPORTANT: Emoji and emoji on links are NOT compatible everywhere. 
Before sharing please double check the compatibility: Emoji linkCompatibility
This article is about:
Emoji on links
How to emojify your links
Link emoji compatibility
How to use Emoji inside URL
Emoticons, URLs, Links, Emoji