Want to change the email associated with your login? You can do it in a self-service mode, just choose one of the options and follow the steps:
Option A:
This is the option where you are able to access your dashboard with the current e-mail
1. After you've logged into your Rebrandly account, go to your user icon in the upper right-hand corner of the site and click on it. When you do, there will be a drop-down menu. From there, select "Account settings".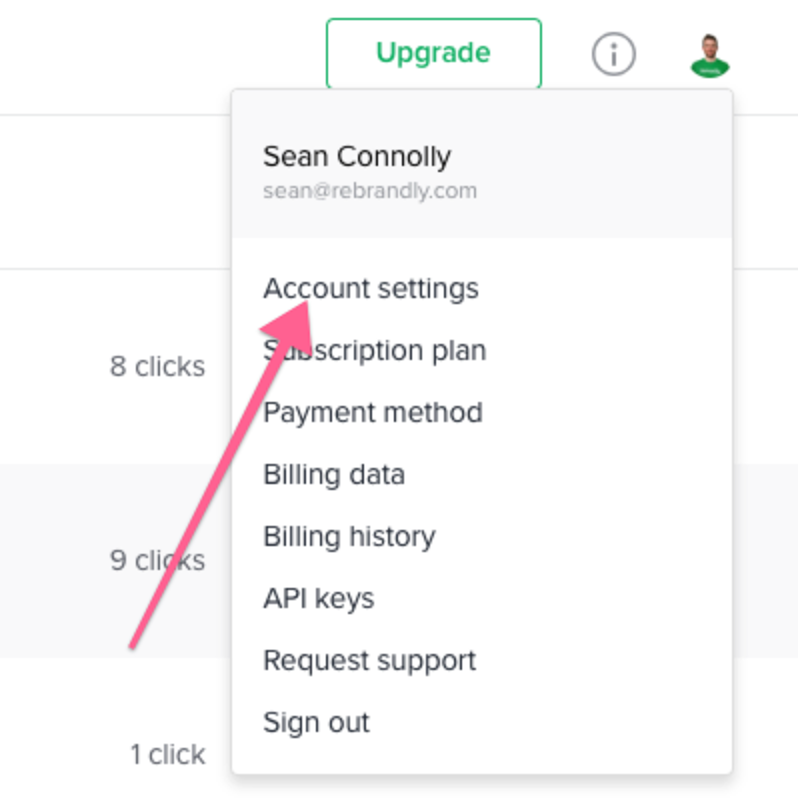 2. On the Account page, select the "Change email" button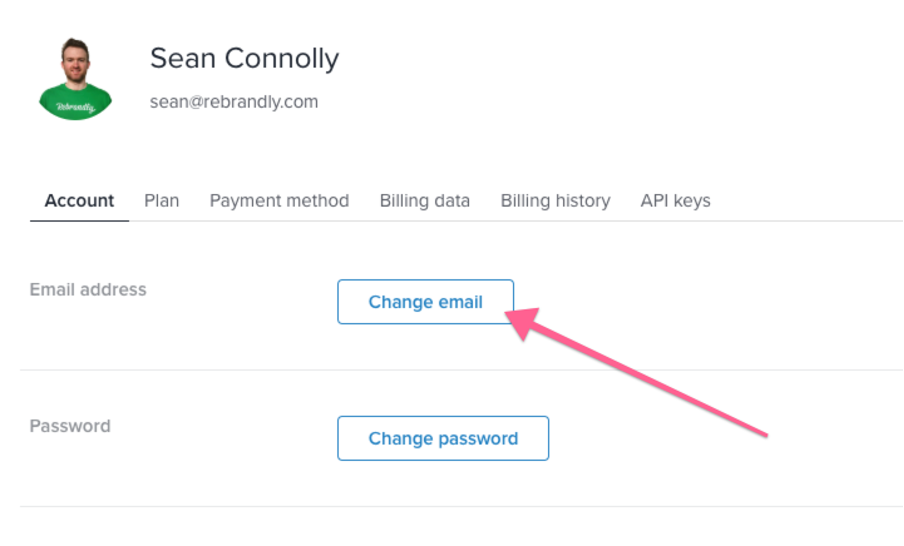 3. Type in the new email you wish to associate with your login. When this is done, confirm by typing it in once more. After confirming your new email, check the "I'm not a robot" box in the CAPTCHA. Once you've been identified as human, click on the "Change email" button.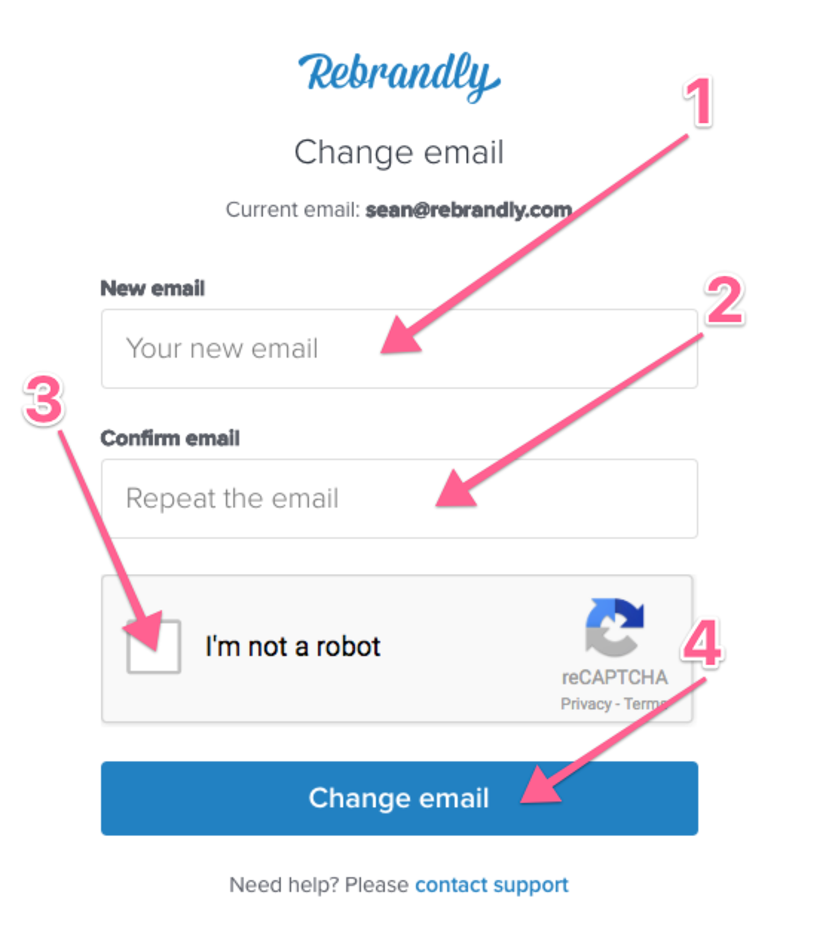 4. the new e-mail owner will receive a confirmation e-mail to approve the change. After that you will be able to login with the new e-mail.
Option B:
This is the option where you are NOT able to access your dashboard with the current e-mail
Since the login email is a critical part of your credentials and we need to guarantee secure access to any Rebrandly customer, our team will review your request in order to determine if you are the legitimate owner of the account or if you have the right to take ownership of it.
In order to change the email address used to log into Rebrandly you need to send a request to our support team: support@rebrandly.com
It is important that the email is sent from the same email address you use to login into Rebrandly*.


Email template:
Hi Rebrandly,
I would like to change the login e-mail of my Rebrandly Account.
The current login e-mail is: ..................
The new e-mail I wish to use is: ..................

*In case you do not have control/access over the current email, please provide the following information also:
A screenshot of the links management page https://app.rebrandly.com/links.
If you have a credit card on file (paid users):

last 4 digits of the credit card, the date and the amount of the last successful transaction.
Once we receive your request it will take approximately 24 working hours to change the email address if eligible.
IMPORTANT NOTE: it is not possible to process the request in case the new e-mail you want to use is already used in an existing Rebrandly Account. If that is the case we may decide to delete that account.
This Article is About:
How to Change the Email Associated With Your Login
Changing the Email Associated With Your Rebrandly Account
Managing Your Rebrandly Account
See Also: