CTA buttons can take time to build and often require the expertise of designers. To make the process of updating them faster and easier for your marketing team, use a branded link for your CTA button. Then, if you need to edit the destination of the URL, it can be done without the help of a designer.
Take this CTA button on the Rebrandly Blog, for example: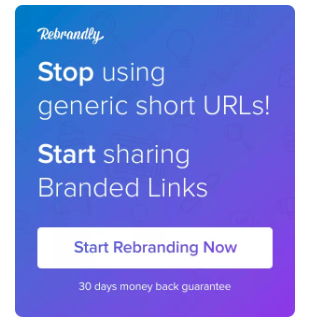 Currently, when clicked, it goes to a page on pricing, but say we wanted to run a special promotion, and wanted this link to go to a different promotions page. Instead of contacting the web design team, this update can be done within seconds in the Rebrandly dashboard by changing the destination of the URL.
This Article is About:
Call to Action Buttons

Updating a Destination URL

CTA Buttons

Call to Action Button Examples
See Also: