Did you share a URL with the world, only to forget to install UTM parameters, an affiliate ID, or maybe you pointed at the wrong address. Or even worse, it's going to a 404 not found page.
If you've shared a Rebrandly link and it's no longer working, don't panic!!!
You can easily change your destination URL in just a few seconds.
What is a Destination URL?
In a URL Shortener you have two URL's one is the "Shortened URL" - which doesn't necessarily have to be shorter - and the other is the destination URL (also called "landing page") - where the first link will redirect, or point, to.
A destination URL is the end destination of your shortened URL.


How to Change the Destination URL
To change the destination URL, login to your Rebrandly account and go to your /links dashboard.
Find the branded link you are looking for, either by searching at the top, or scrolling through your list.
Click on the shortlink itself, or the "edit" icon - "pnecil" on the right hand side to access the individual link page.

Click the pencil icon to access the destination and URL slug parameters:

Change the destination URL as desired. 

You do not have to delete the old link that you may have already shared. The destination will point to the new address and not the old. Updated nearly instantly.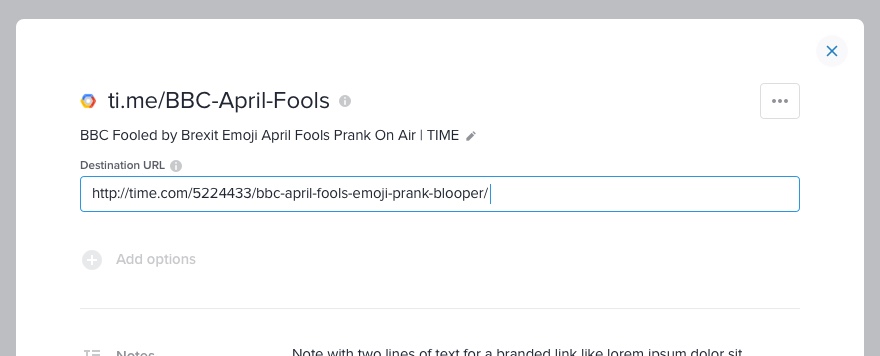 Note: You can also change the main branded link URL or domain, but doing this will render the old branded short link dead - it will no longer connect to your destination link.
You can change the destination URL as many times as you would like.

Why would you want to change your URL?
To point people from a static location, like your Instagram account, to your latest blog post.

To take an old link that pointed at least years event and now point it at this years event.

To update UTM parameters within the destination URL.

To point someone to a more appropriate piece of content.

To update a bad or dead link.

To redirect users to a new location.


What about other URLs shorteners?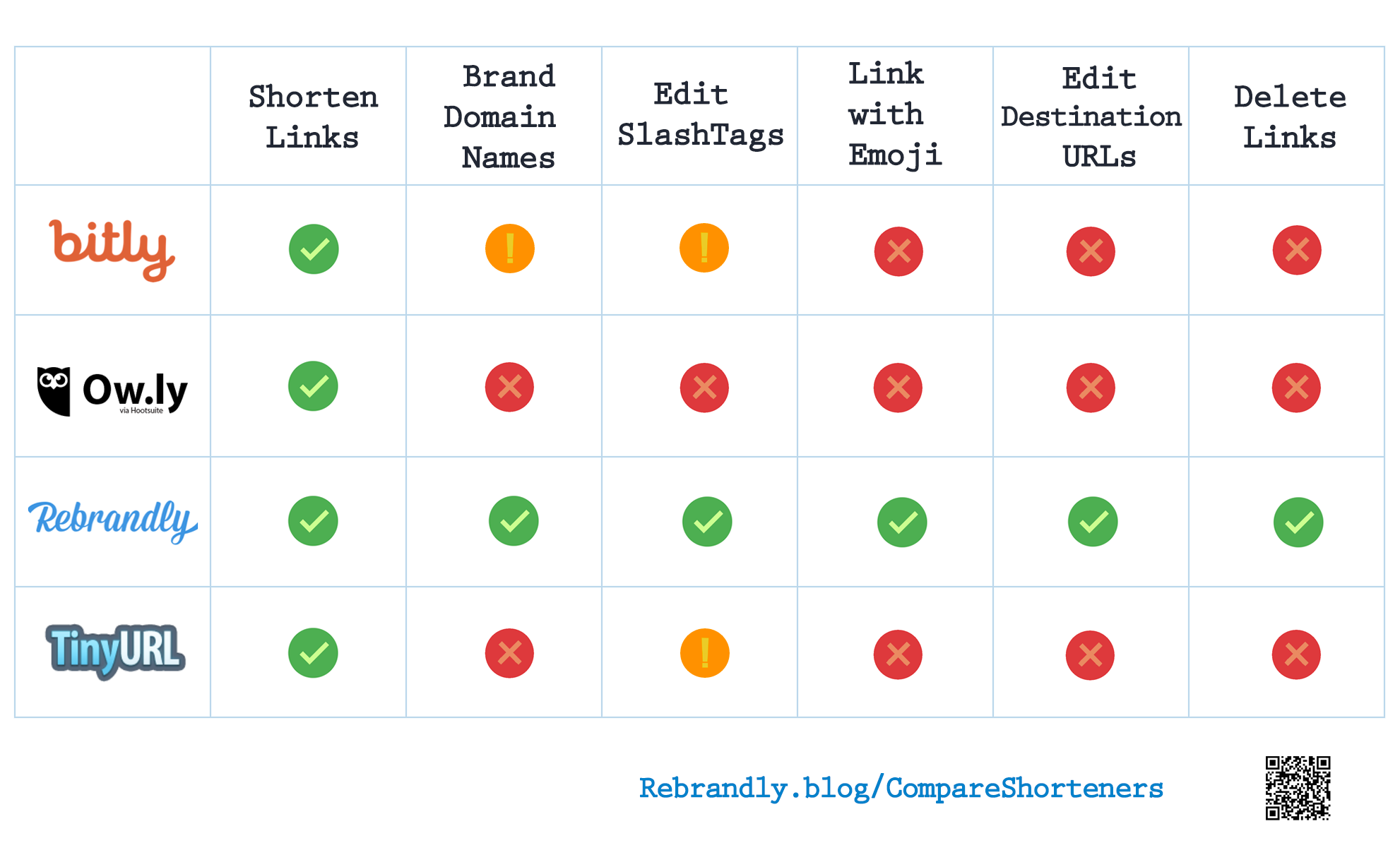 This article is about:
Updating a destination URL
Changing where people go when they click a link
Changing a link after you've already shared it
Updating a branded link
Updating a short link
Dynamically edit links
Change destination URL with bitly
Change landing page with googl
Edit target url with Owly
Changing TinyURL links
Alter the links after creation
Correct the link
Change the links that I am redirecting to
Edit short links to make them point to a new url
Change the destination of the link to another location at a later time
Change the url after the short links are created
Edit links after I've created one
Rename the links
Edit links on old Facebook posts
Re-point my short links if they change
Update that short link later with a different URL
Modify my target landing page url
Changing my url
Rename URLs even after I have published
How to change my URLs
Edit links that have already been created
Edit the target url
Change the URL whenever you want
Delete your links
Delete short links
Edit the link after creating it
Custom domains with editable URL's
Edit shortlinks
Customizable URL
Edit my shorteners for free
Editable redirect link
Change a link after sending it so someone
Update the url whenever I want
Later change the target link
Change underlying link
Modify the target link
Update redirect links
Edit my links on bitly
Edit my links on Google
Edit my links on googl
Edit my links on owl
Change links on the go
Change the link destination afterwards
Change my destination text after shortening the link
Edit the URL underlying a shortened link
Edit the target of a shortlink after it's been created
Create short links that can be edited
Keep the short link but change the destination
Change the long url after I already printed the short url
Possibility to change the destination url of the QR-Code if necessary
Can edit the long URL
Ability to edit shortended links


See also: