It's pretty easy to create a QR code from a link with Rebrandly  


Step 1: Log into your Rebrandly account.
Step 2: Go to the Link you want to transfer to a QR code and link on it
Step 3: Click Share


Step 4: Click the QR code symbol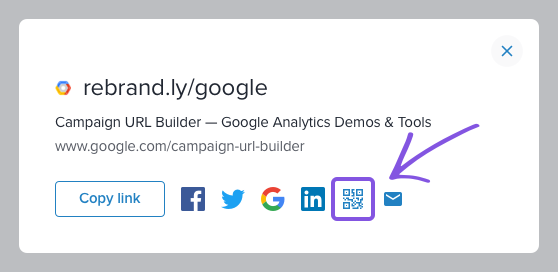 Your QR code will be downloaded to your device. You will be able to share as you please.
This Article is About:
How to create QR Codes

Custom Short URLs

QR codes from Short URLs

QR codes and branded links

Further Reading: