It's pretty easy to create a QR code from a link with Rebrandly  


Step 1: Log into your Rebrandly account.
Step 2: Go to the Link you want to transfer to a QR code and link on it
Step 3: Click Share


Step 4: Click the QR code symbol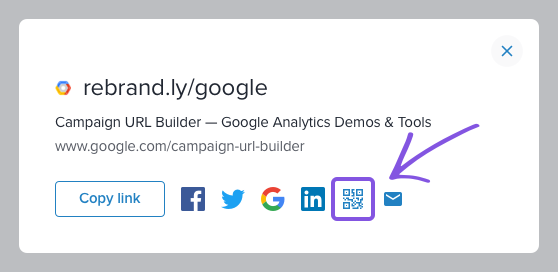 Your QR code will be downloaded to your device. To learn more about QR codes check out this article that talks about why QR codes can help measure both your on and offline marketing efforts. 
This Article is About:
How to create QR Codes

Bitly qrcodes

Bitly qrcode

Custom Short URLs

QR codes from Short URLs

QR codes and branded links

Further Reading: