We recently sat down with Bay Area hip-hop artist, Call Me Ace to find out more about how he used branded links to promote his latest album.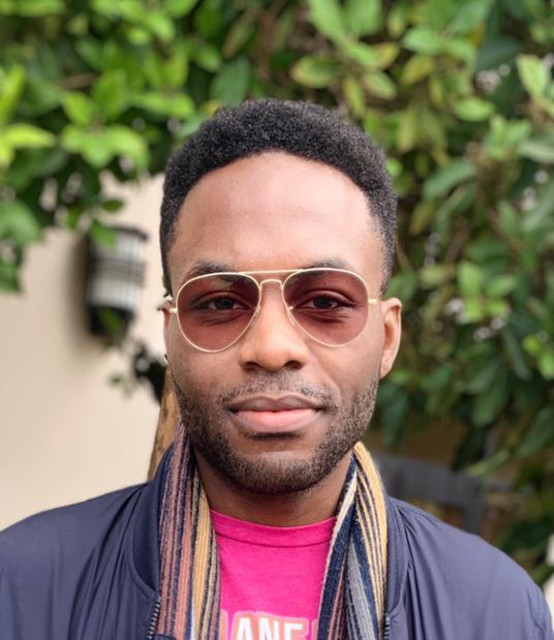 So, tell us a bit about yourself and what it is you do
My name is Ace Patterson. I run an independent music label, called Light Armor Music, and record and perform under the alias, "Call Me Ace". Aside from being an independent hip-hop recording artist and songwriter, I'm also a speaker, designer, consultant, and marketer, and consultant currently living in the San Francisco Bay Area. 
I recently released an album, Airplane Mode, which debuted in the Top 5 of the iTunes Top 40 US Hip-Hop Album Chart as well as #50 on the Billboard R&B/Hip Album Sales Chart—and I'm really excited to share how I used Rebrandly to help promote the album to reach those milestones. 
Why did you start using branded links and what do you primarily use them for? 
In a nutshell, I'm an artist and I needed an effective way to get my branding out into the world and let people know about my music—but without a major label budget.
When I started looking for solutions, I was initially looking for a way to create various avenues for people to purchase my album under one branded experience. I essentially wanted to create multiple sales channels but not have multiple links to have to manage. So, I did my research and at first came across another product that enabled me to combine already-existing albums into one superlink, but the same functionality didn't exist for pre-order links. That was key to the entire strategy. 
After more searching, I came across Rebrandly, which seemed to have all the features I was looking for, largely being able to house multiple destination links under one consistent brand. Without hesitation, I registered a custom domain and used it to brand all my pre-sale promotion, digital advertising, and organic content I was producing every week. 
One tangible way where my Rebrandly link was truly valuable was during my pre-album release show, which occurred one week before my album actually was publicly released. In order to attend the show, you could either buy a ticket or preorder the album (which was cheaper than a ticket). Having only one link for attendees to click truly made this process much easier than trying to pitch 3 different links at will call. Not only was there a significant spike in sales that night, but there were also comments from folks about just how "official" everything felt, which is the type of brand I aim to have.
Why do you think branded links work well for you? 
A lot of my promotional strategy centred around the social proof that resulted from me having a wonderful fanbase—so it was super important for me to make sure every touchpoint I had with them—be it related to something I wrote, a pre-sale link, or anything else I was sharing—was personally marked with my brand to reassure them that every link they were clicking on was coming from me. Having that trust with my fans is extremely important.
What's your favorite thing about Rebrandly?  
Well, aside from the branding elements that I've already talked about, I've found the analytics to be incredibly helpful. 
For example, I learned from my previous album releases that the majority of my listeners come from iOS. This is super important information to know, and I was able to get it from Apple with some difficulty. So, before using Rebrandly I knew that roughly 60% of my listeners came from iOS. And once I saw that same percentage reflected within Rebrandly's analytics dashboard, it further confirmed just how reliable this platform truly was. These stats were a key contribution to the success of my album as I knew which channels to focus the majority of my marketing efforts on. I was also able to monitor this on an ongoing basis and optimize my promotional activities based on what I could see was happening in real-time.
Aside from that, it's great that it's free to use and easy to set up. I also love the interface and the color scheme. But, most of all I like that using the product contributed to me looking like a professional, polished and refined artist—at no cost!