Our integration with Zoho Flow lets you manage your branded links from directly within any of the 300+ web apps available in their gallery. 
To connect, follow these simple steps: 
1. Visit the Zoho Flow app page: Rebrandly.com/apps/Zoho-Flow and click 'Explore Flow Gallery'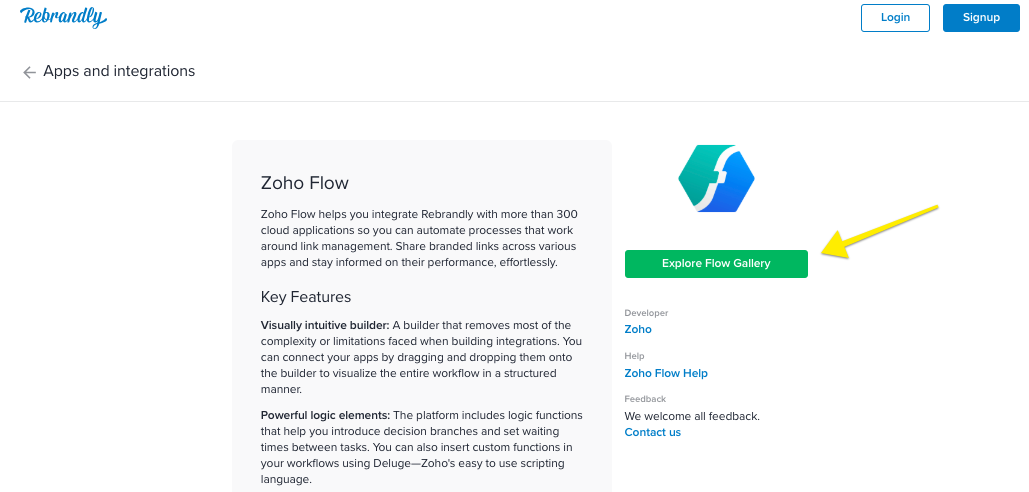 2. Select the integration you want to build a flow for.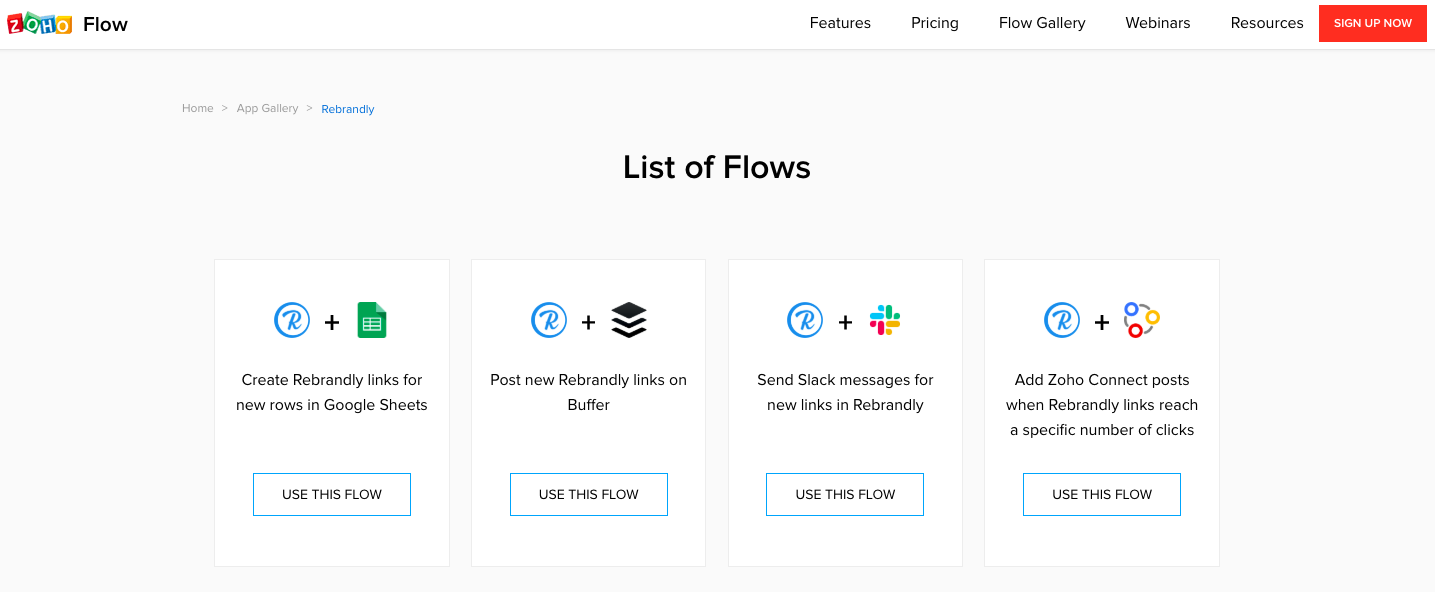 3. Sign into your Zoho Flow account or create a new one
4. Connect your Rebrandly account to Zoho Flow
You'll need to name the new connection (e.g. "Rebrandly Connection") and generate an API key from your Rebrandly dashboard
Click 'Get your API Key' above the selection box to get this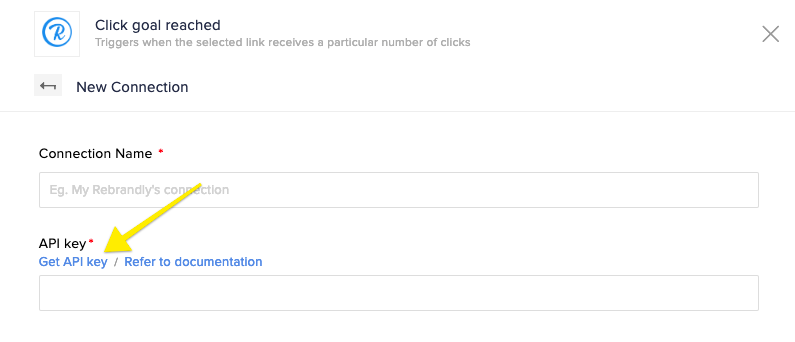 5. Once you've pasted the API key into Zoho Flow, hit authorize.
6. Start creating your flows! 
This Article is About: 
Zoho Flow and Rebrandly
Short URLs and Zoho Flow 
See Also: