Replacing Clkim URL shortener with Rebrandly
Clkim is a sufficient link shortening service but comes with some limitations. Clkim is a solid link shortening service that is focused on interstitial advertising and link monetization. Rebrandly offers all of the main features of Clkim including: link retargeting, UTM builder, the ability to edit the destination of a URL, custom reports, traffic routing and bulk link production, just to name a few. When looking for a new URL shortener, consider Rebrandly as a better Clkim alternative. 
Don't just shorten your links, build a branding strategy around them. We'll help you get better engagement, track your success and make the most out of each and every link your organization shares. 
Rebrandly is the leader in link branding. We offer the most complete and reliable link management platform on the market. Rebrandly's solution provides the easiest way to create, measure, and manage short URLs with a custom domain name.
Editing a destination URL can save time, stress, and streamline processes. Learn why in this video. 
Rebrandly works with your business to make the most out of every link.
Panda Express (Rebrandly customer) uses a branded domain to showcase their brand on every link they share in a clear and creative way.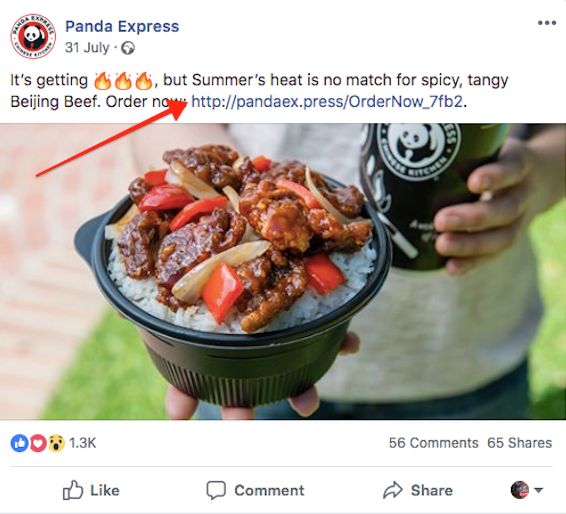 Rebrandly is an extremely solid platform, designed for the long-term
Thanks to our expert engineers and external partners like Amazon AWS, we provide the best possible platform to shorten, brand and manage links. We're:
Reliable

99.9% Guaranteed service uptime
Hosted in multiple countries on Amazon

Scalable

60 billion clicks tracked each year (and counting)
An infrastructure that's set up to grow based on customer needs

Flexible

12,000+ developers already using our APIs
Thousands of dedicated projects already logged

Fast

Up to 1,000 new branded links created pers second
Rapid autoscaling infrastructure 
This Article is About:
Clkim Alternative
Clickim Alternatives
Clkim URL Shortener
Click.im URL Shortener
Clkim vs Rebrandly
See Also: