Doing a domain name search for your business can be overwhelming as there are so many websites selling domains.
Countless companies have been accredited by ICANN to act as registrars which allow people to purchase domain names. (ICANN is the International Corporation for Assigned Names and Numbers).

But when conducting your first domain name search and brainstorming ideas for your web address, you want to make sure you use a site with the broadest choice of TLDs and the best search functionality. Otherwise, you may miss out on the perfect domain name for your website.
Here are some of the best registrars to use when conducting your domain name search:
You can also use Rebrandly to register a domain for your custom link shortener. Because of our partnerships with top registrars, our domain search function features a wide variety of TLDs.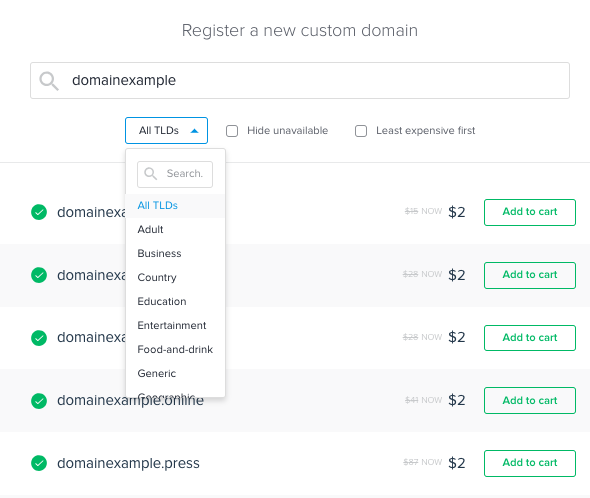 Results can be filtered by industry and you can ever order the results by price. Due to our partnerships, there are lots of domains available for just $2.
Rebrandly is the only service that doesn't require you to register a new domain on a third party registrar in order to set up a custom link shortener.


This article is about:
Domain name search
ICANN-accredited registrars
Best places to do a domain name search
Rebrandly's domain name search
See also: