Books are the oldest and most important source of knowledge and it's where we go when we need to learn about something. You want your book to be full of updated information to create the best value possible for your readers.
You want your audience to go back to your books as many times they need, possibly many times over the years. And maybe you want them to discover new books that you have published, directly from a book they are reading. This is where the use of valuable links in the text comes in.
Let's take a look at some examples of how you can use branded links in a book:
Links to previous or subsequent books in a series
Links to videos or pictures directly related to your book
Links to additional checklists, assessment forms and ebooks for examples
Links to topical websites (e.g., link to .gov websites, primary sources for additional information)
Social media posts or pages related to the book, author or content (e.g., Facebook or Linkedin profiles, hashtags etc)
So we've talked about links in books, and now you might be wondering "But why on earth would I use a long, ugly URL in a book? How could this possibly be useful to a reader?"
Well, this is where short branded links come in handy. Let's take a look at a typical Youtube video's URL so you know what we are talking about.
https://www.youtube.com/watch?v=ANT3cQM46cQ
This doesn't look very nice right? And furthermore, if this URL was printed in your book and a reader had to search for this specific video on Youtube it wouldn't be very easy to get all those characters right.
Let's take a look at another example and pretend that this is a link to your new book on Amazon:
https://www.amazon.com/Dracula-Bram-Stoker/dp/0486411095/ref=sr_1_1?crid=1XVPOP4G8BVUS&dchild=1&keywords=dracula+bram+stoker&qid=1595344217&sprefix=dracula%2Caps%2C271&sr=8-1
Yes, this one is even worse than the Youtube example…
And there is another problem to keep in mind here. On the internet, pages and websites are constantly changing destinations, so what to do when your link sends your readers to a page like this one?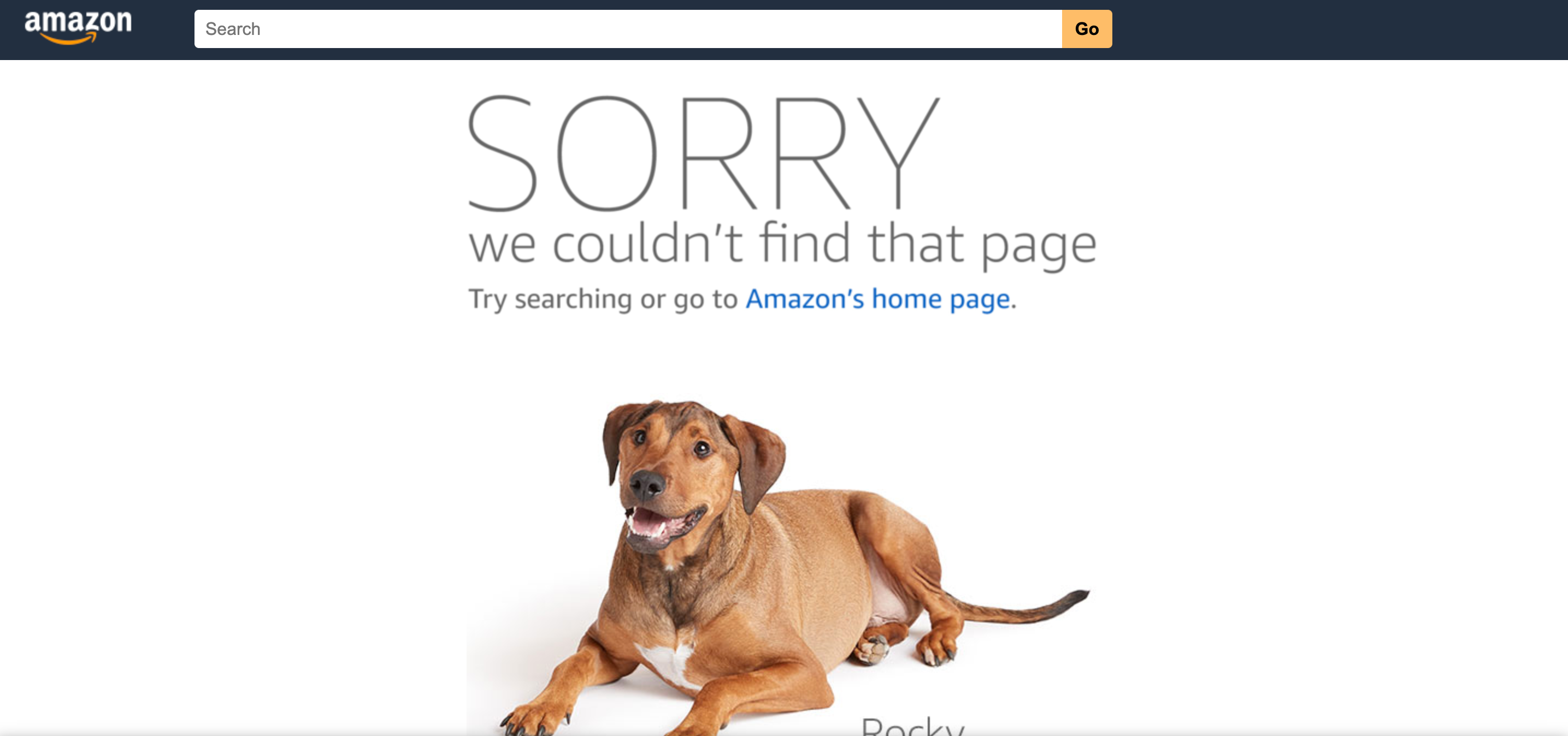 Once your book is printed, you cannot change the links… But with short branded links you can!
Here are some examples of what short branded links can look like:
For your videos:
For your next or older books:
yourbook.news/nextbook
yourbook.fyi/lastbook
See how much clearer the branded, short links are -- compared to long, generic ones. Your readers will have no problem typing them out when they need to. Additionally, these links are actually pronounceable and easy to remember.
3 main reasons to use branded links in printed books
Branded links are short and easy to copy, even manually from the print edition of the book, so it's a great way to create a link from a physical media to a web page.
Branded links give you the possibility to change the link targets. When you are linking external resources (e.g. documentation pages for third-party libraries), if those links break over time you need a convenient way to retarget the links to a new URL.
With Rebrandly you are able to monitor what links that perform the best and therefore can understand which topics are more interesting to your readers
A great example of branded links in printed books is the last book of Mario Casciaro and Luciano Mammino "Node.js Design Patterns - Third Edition"
In their book they show you how to implement a series of best practices and design patterns to help readers create efficient and robust Node.js applications with ease.
As a technical book they needed a mechanism to link to external resources (and occasionally code examples in the repository) as the reader goes through the topics of the book.
They also wanted to find out the location of the clicks, which might give them other useful indications on what content is more interesting per country.
Using Rebrandly, they can keep the book updated and provide a great experience to their readers and you can do it as well.
This Article is About:
Branded links in printed book
Books and links
Links in offline world - books
How to use links in book
Best practices for links in books
Example of short urls in boioks
See Also: