When you register a new domain name, through Rebrandly, the auto-renewal option is enabled by default. This feature is thought in order to ensure that every domain name, managed by our system, will be renewed yearly and will continue working along and the branded links associated with it, too. However, the user can choose to disable auto-renewal before the domain will be renewed.
Rebrandly tries to renew (and bill) the domain before the natural expiration - often 60 days in advance.
Important: when a domain expires it will be removed from the associated account along with all the links related to it. After this has occurred, the links will no longer work.
How to turn off auto-renew for your domain:
Access the Rebrandly dashboard.
Open the Domains list page.
Find the domain on which you would like to disable the auto-renew feature, then click on it.

4. Then uncheck "auto-renew"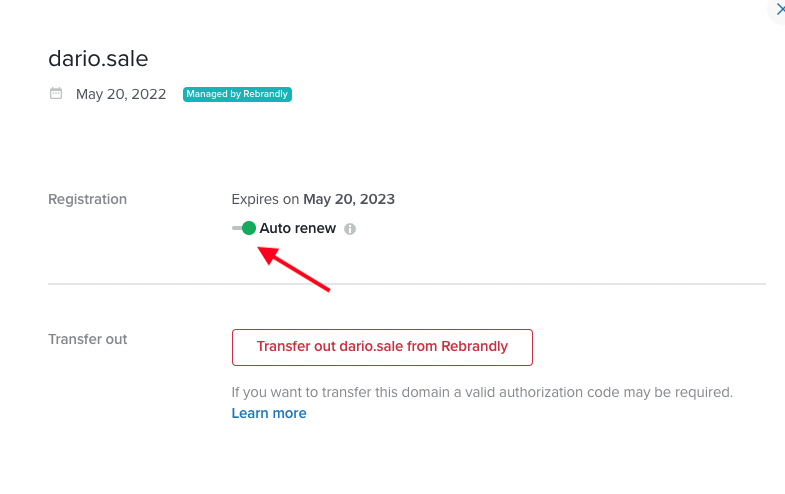 5. Finally confirm your choice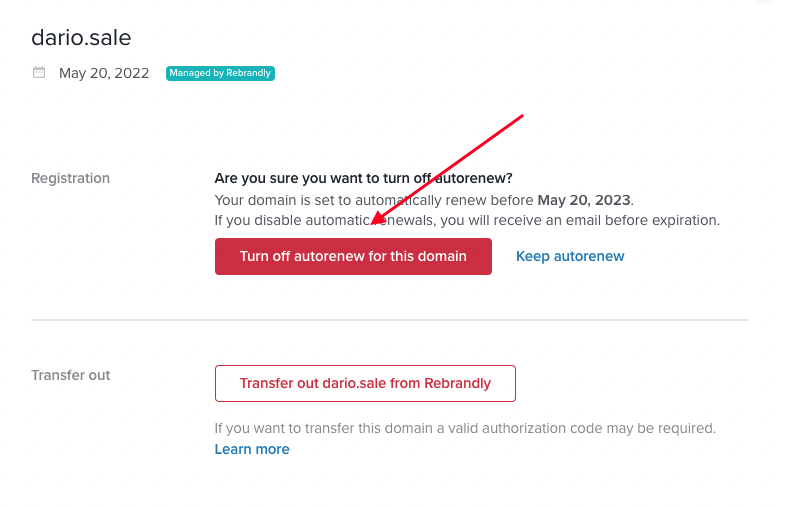 6. Check that the toggle has changed on a grey color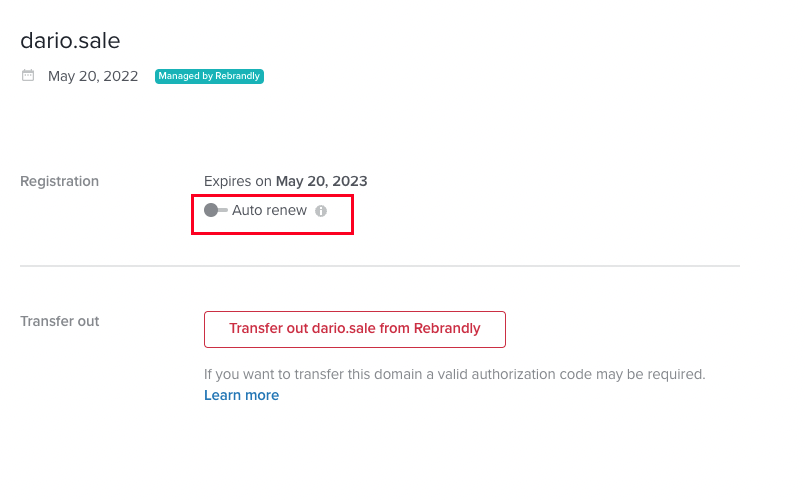 See also: