Link management allows businesses to organise, change, and analyse the links they share online. It gives them complete control over all the URLs created and promoted as part of their marketing, sales and support efforts. 
A link management platform, like Rebrandly, provides an innovative way to organise links. They can all be viewed within one dashboard. Here links can be tagged, filtered and labelled to suit the needs of a business and if there is ever a reason to edit or delete links, this is possible.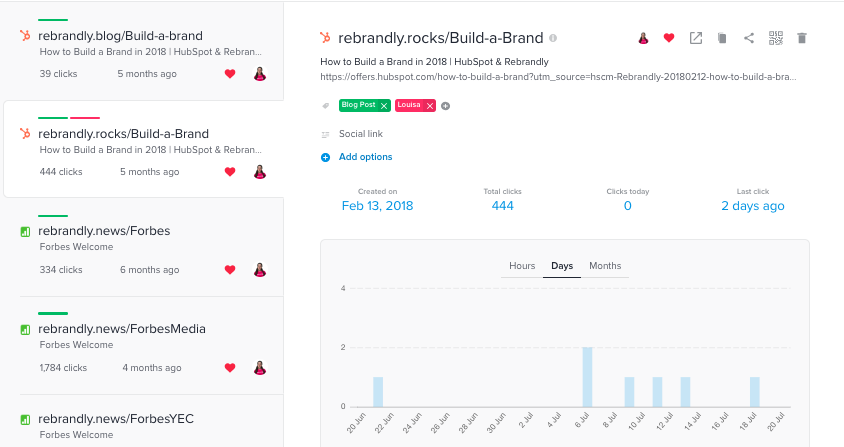 Some link shorteners don't empower users to change or delete links. Some of them even make link data publicly available.
Having a link management platform ensures your information is private, secure and that your links are owned and controlled by your business. Managers and business owners know exactly how the company is sharing links, as well as how people are reacting to them.
Find out more about link management here:
This article is about:
Link management
Link shorteners
Link management software
Link management platform
Link organisation 
See also: