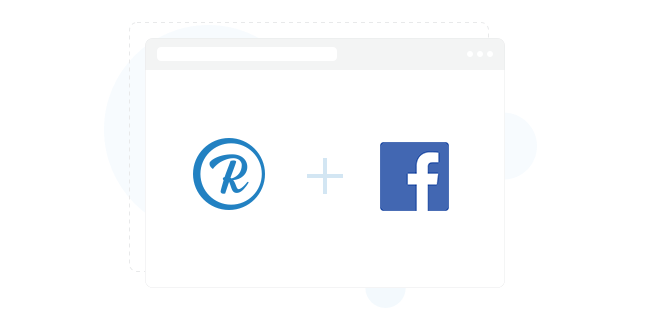 How to Create Vanity URLs on Facebook
Facebook has maintained its position as one of the most powerful social media platforms for marketers. When sharing links to Facebook, it will automatically pull in a preview. But, in case a preview doesn't appear or if you just want to encourage click-throughs and foster trust, make sure to leave the hyperlink in the post.
Facebook doesn't auto shorten links, though it will truncate them if they are too long. Instead of leaving things up to chance though, it's better to use a vanity URL to showcase your brand's name which can increase click-through rates by up to 39%.
Here's how to create vanity URLs directly for Facebook with Rebrandly.
Please note: In order to create a vanity URL on Facebook, make sure you are logged into your Rebrandly account.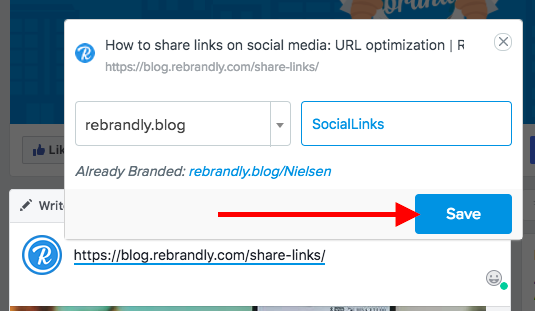 Once you've set up your account and downloaded the Rebrandly's Chrome extension , you simply need to hover over the link and edit it to suit your needs. Once you're finished just click 'save' and your Facebook link will be transformed and ready to post.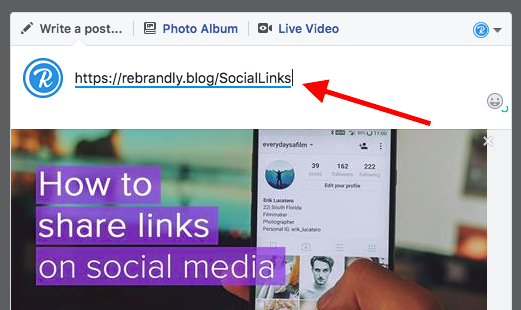 How it works:
If you are using Google Chrome you can easily create vanity URLs on Facebook with one click by downloading Rebrandly's Chrome extension and using the automatic link detection feature. If you need a step-by-step walkthrough, check out the video below:
This article is about:
Facebook Links
Facebook Vanity URLs
How to Share a Link on Facebook
Facebook link shortener
See also: