Share Link Generator is an awesome tool, which allows you to create a link that will bring users to a social media site and suggest what they should post out.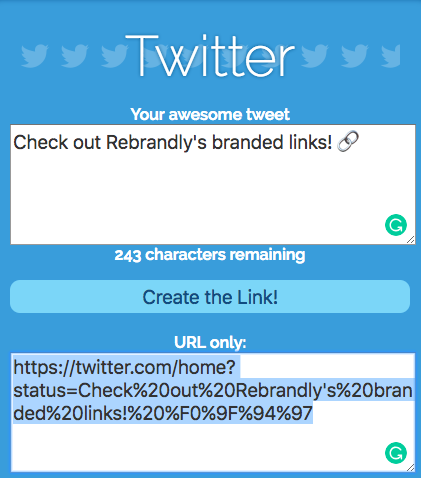 You can use it to suggest content for Twitter, Facebook, Google Plus, LinkedIn, Pinterest and email "mailto" links. The only problem is the link you need to share isn't the prettiest:
https://twitter.com/home?status=Check%20out%20Rebrandly's%20branded%20links!%20%F0%9F%94%97
But luckily, with Rebrandly you can turn the link into an on-brand, meaningful and appealing URL with just one click.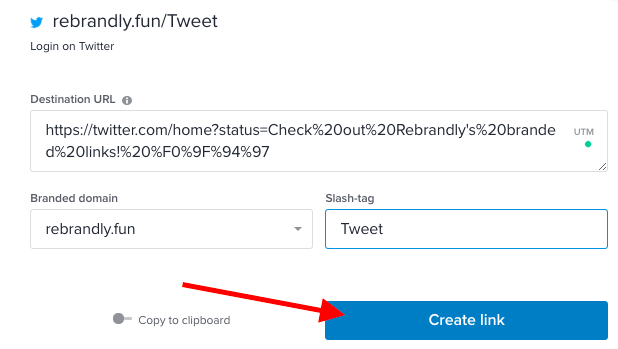 You can share this link via email, in messenger apps and anywhere else online: Rebrandly.fun/Tweet
This article is about:
Share Link Generator
Share Link Generator links
See also: