What is a guest account?
When a new user who does not have an active account is invited to a Rebrandly workspace by a current user, on sign up they will be considered a Guest. Guest accounts can access the domains available to them in the workspaces they belong to, however, they don't own any branded domains in their own accounts. 
Why should I activate my Rebrandly account?
Activating a Rebrandly account allows you to add branded domains of your own, as well as add new workspaces.
As a guest, a variety of marketing and customization features like tags, the UTM builder and retargeting are only available if the workspace owner provides access to them. 
How to switch from a guest account to an active account
To activate your Rebrandly account, first, log in to your account. Next, click on Workspaces at the top of your page and then select Activate Account. 
Alternatively, from your shared workspace, click on the workspace drop-down and then click Activate.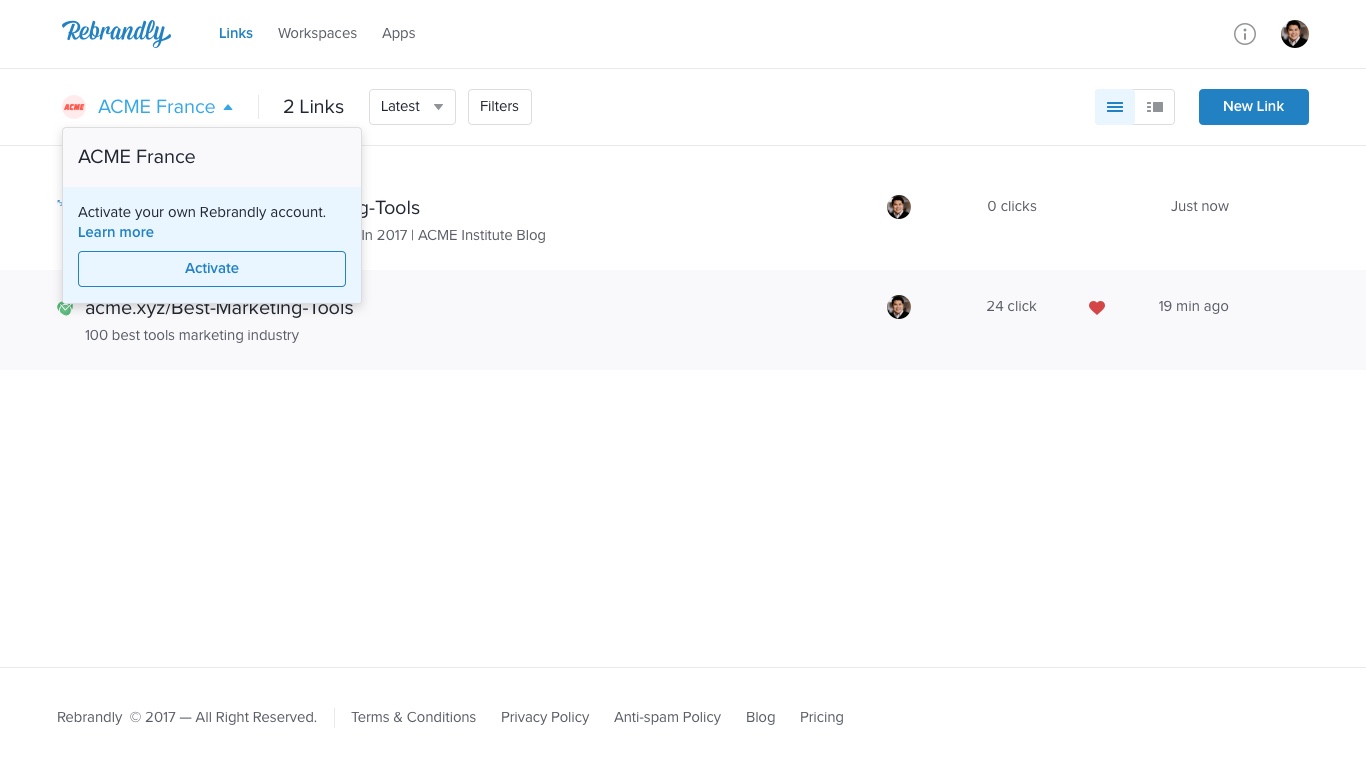 This article is about:
Rebrandly Guest Users
Workspaces
See Also: