Ensuring business continuity during COVID19 outbreak
Given the current outbreak of COVID-19 (Coronavirus) and the impact the virus is having on our global communities, customers, employees and families, we would like to share our Business Continuity plans with you.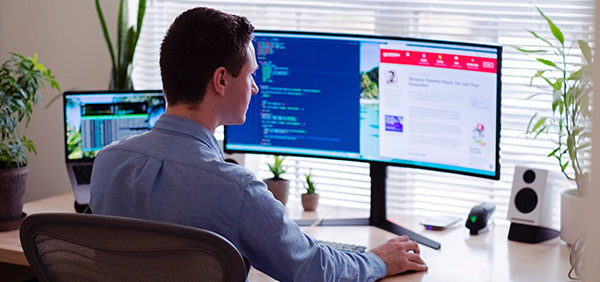 Availability of our Global Teams
We worked tirelessly to maintain safe, secure, and uninterrupted service throughout this global crisis.
Extended work-from-home policies. Rebrandly is a global company, with employees in all departments who work remotely as well as distributed in three offices on three continents. Upon joining Rebrandly, all of our employees are equipped to seamlessly connect with our colleagues and our customers in a secure and productive environment, while working remotely at any given time.

Global travel restrictions. Effective immediately, we are suspending all travel to locations around the World.
Remote events. Out of an abundance of caution for the safety of our employees, customers and partners, we are, like many organizations, rescheduling or cancelling our events and in-person meetings.


Availability of our Platform
As the industry-leader in Branded Link Management, we are honoured to partner with over 500,000 customers globally, providing a secure and trusted platform to brand, manage and monitor billions of links. Despite the uncertainty of Corona virus, we expect to continue to deliver the same level of service excellence to our customers and have the following measures in place to guarantee your success.
Rebrandly platform is fully automated and geographically distributed on Amazon AWS cloud. Each day, we serve many billions of web requests. Failures at the software and hardware level have automation for recovery, and a 24/7 team of operations engineers as well. For our external technical service providers, such as cloud infrastructure vendors, we partner with only the most sophisticated, enterprise-grade, global organizations, who themselves have also been ahead of the curve in best-practices during this outbreak.
The status of our infrastructure is monitored in realtime and is available in real-time from our Public Status Page


Helping to Protect your Links
In times such as these, especially where you need all your team to work remote, things like productivity, security, monitoring and control become a must. For this reason, companies need to use the best possible tools in order to minimize the risks.
One of the main risks is the loss of control of the production process, which can lead to mistakes, low productivity and eventually cyber-security risks. Being able to monitor and control what is shared by your teams is a safe way to reduce these risks. Links are the bridge between the message you share and the content you want your potential customers to access.
In order to help companies adopt the best practices for managing and protecting the links they share we are offering 10,000 domain names for free to the business community.
At Rebrandly, we always strive to create and promote a safer web. Once your links are branded and hosted securely, your teams will know that what they share is safe, and your customers will trust the message your company is sending. Click here to check the availability of your domain name and to get one for free: https://Rebrandly.is/SupportingCompanies (One domain available for free registration and for any company that does not have a branded domain yet - average value for each domain $38)
This Article is About:
Business continuity during COVID19
Contingency plans
Productivity tools
Company effort covid19 outbreak
10,000 domain names giveaway
Coronavirus
Corona virus emergency continuity plan
See also: