Want to add a new payment method or change your old one? Well, look no further. Let's get started!
To add or change the payment method associated with your account, follow these simple steps:
Once you've logged into your Rebrandly account, click on your user icon in the upper right-hand corner. When you do, there will be a drop-down menu. From there, select "Payment method"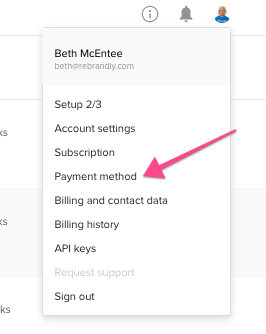 2. On the Payment method page, click "Add new payment method"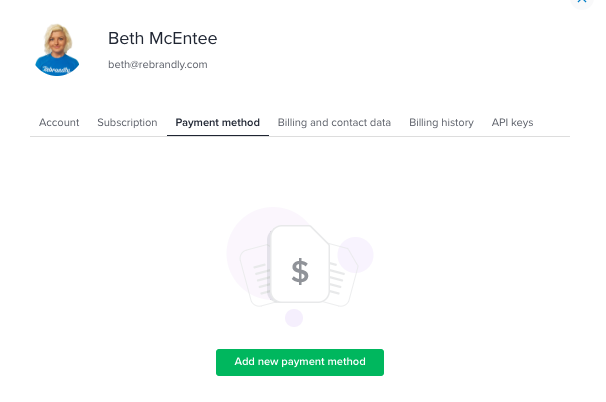 3. Fill out the necessary details, and then choose "Save payment method"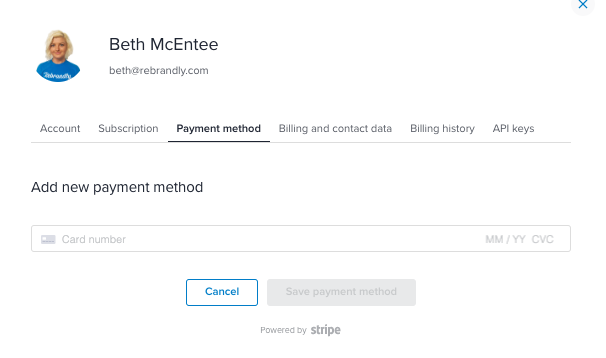 4. Your payment method has now been set. If at any stage you wish to add another method of payment, simply return to the payment method screen and follow the steps above again.
This Article is About:
Adding a method of payment to your Rebrandly account
How to change the payment method associated with your account
The preferences menu from your picture icon

See Also: