StartupJoblist.com is a curated job network in the German startup space that aims to connect startups on the lookout for new talent with their future employees. It gives job seekers an easy first touchpoint and entry into their startup career.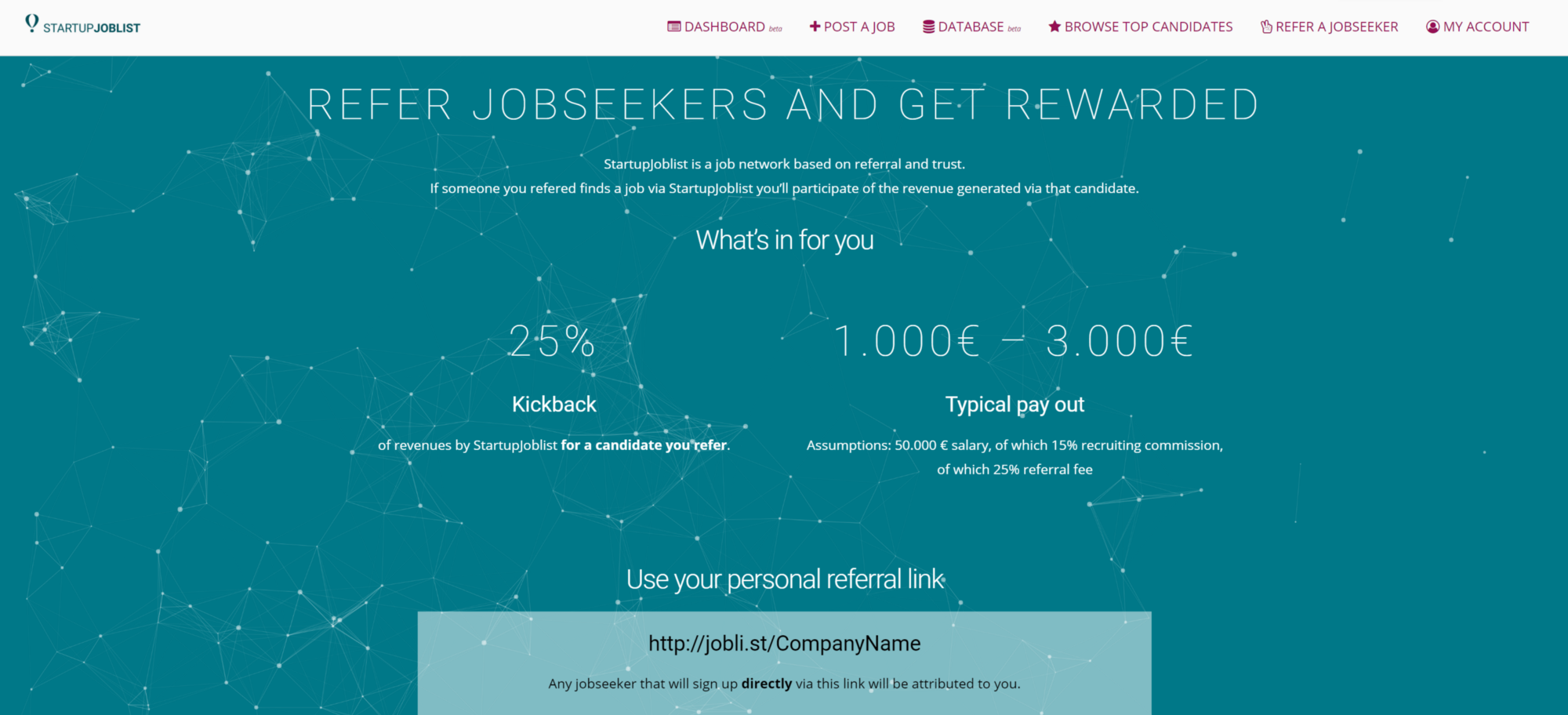 Tell us about what makes your company special? 
StartupJoblist.com is just one of our products. It fits perfectly into our portfolio of different events and matchmaking opportunities that connect startups to one another, as well as to investors, corporations and now even to potential employees. We've been working on building a unique type of access to the startup scene since 2011 when we started the PIRATE Summit. We think that we're really in tune with what employers are looking for and uniquely positioned to help them. 


Why did you start using branded links?
We have a referral system on our site and wanted a nicer looking solution than featuring the referral ID as the query string to the URL. In searching for a tool that could help us here we found Rebrandly and implemented it right away. 


What do you primarily use branded links for? 
Right now we're using them for referral links that our customers share and also for social media posts.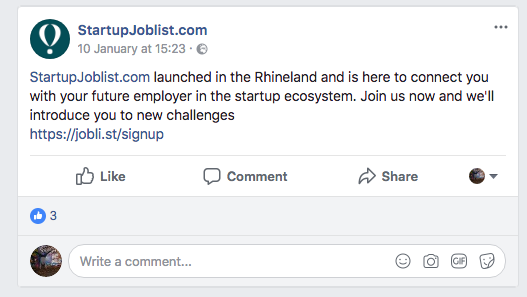 What's your favorite thing about our tool? 
Rebrandly is really simple and very easy to use. It's pretty much "no-touch" for us, as it integrates really nicely into our existing Zapier workflows. 


What made you choose the particular extension you use most? 
Like I said, we needed something that would look really slick for our referral links. Rebrandly gave us the option to use only our company name, so our links would be really simple and easy to recognize. 


Why do you prefer branded links? 
We think that they look a lot more professional and well thought out, especially compared to some of the strange tracking links we've come across over the years. Our branded short domain is jobli.st, which has a great "wow-factor." 


About Fabian Seibt
Fabian is a growth marketer with PIRATE Global who looks after all things digital for Startup Joblist. He's got a passion for technology, social media marketing and learning new programming languages.