No technical skills required!
Are you a Name.com customer, and already registered a domain name with them?
You may want to create custom short links using one or more of your domains.

How to Create Custom Short URLs using a Name.com Domain Name:
1) If you don't have a domain yet, you need to register one first
2) If you do have one, log into your Name.com dashboard: www.name.com
3) Open this page: https://www.name.com/account/apps/rebrandly
4) Chose one of the domains you've already registered 
5) Decide if you want to use the main domain (only if it's not connected to an existing website/blog) or a subdomain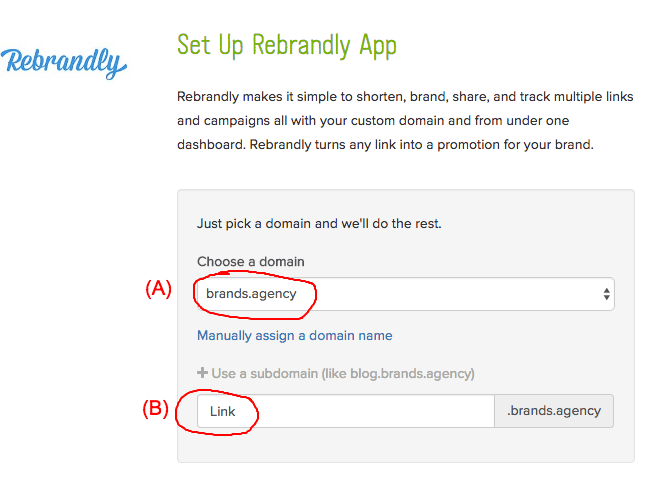 6) Click on the "Complete setup" button
7) Now follow all the other steps: confirm DNS setup, etc. 
You will be redirected to the Rebrandly website (and you will need to log in if you are not already). As soon as you're logged into the system, we will add the domain (or subdomain) in your Rebrandly's list of domains. 
IMPORTANT: If you have more than one Rebrandly account, be sure to log into the one you'd like the new domain to be associated with
8) A success message will be shown and you will need to wait a short time (usually 15 minutes) before the DNS propagates. 
You are now ready to create custom short URLs (branded links) using your own domain name. 
This article is about:
How to automatically setup a Custom URL shortener with Name.com for free
Name.com branded links
Custom short links 
See also: