We are pleased to Welcome Hayden Richards to the Branded Links Community.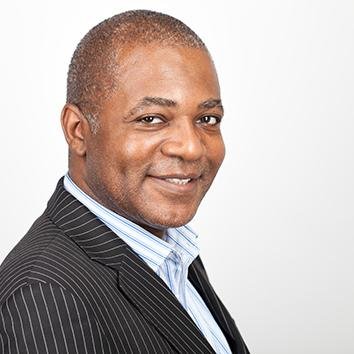 So Hayden, what do you do?
I am a London-based Growth Hacker working out of my consultancy BreakingNew. The idea of BreakingNew stemmed from requests to achieve 'product-market fit' and the need to turn customers into advocates. This usually means trying new things from the customer's perspective or breaking new ground hence the name.
What makes you special?
I am totally data-driven and spend sleepless nights trying to crack the user acquisition nut, but then so is everyone else in this space. I do believe everyone should have access to the same tools and tactics as large brands. I find that approach quite satisfying, though challenging. You would be quite surprised how many firms think marketing automation is outside their reach for example. I have recently become a Mautic fanatic, as it is a powerful piece of open-source kit that levels the playing field and helps me fulfill my mission. 
Why did you start using a branded link shortener?
As I am a new business, I needed to reinforce my brand awareness. I am active on social media and share a lot of links that I hope others find valuable. There are numerous examples of large brands using it and I was looking for a way to keep links personal and consistent with my brand. Besides that, it looks cool!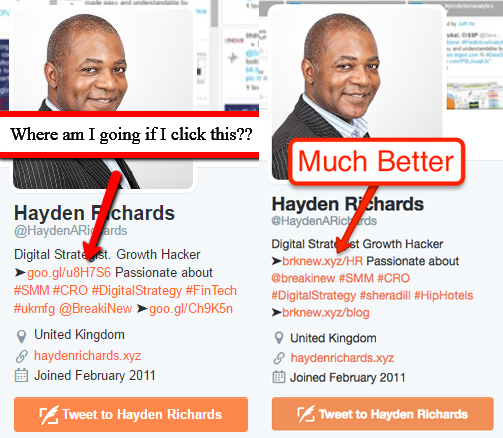 Why are you using XYZ as your domain extension and what benefits have you seen from it?
I remember reading about Google and Alphabet using it as an extension. I did think 'if it's good enough for Google, it's good enough for me'. I also thought it'd fit in with my idea of 'breaking new ground' as it could be considered unconventional. Daniel Negari, in a Wired interview, said: "We end the alphabet in 'xyz' and we should end domain names the same way". I agree. I have been asked about it and it is a conversation piece sometimes. Of course, I realize it works for Alphabet because it's a clever play on its name but I think it helps to separate you from the pack.  
More about Hayden Richards
Hayden Richards is a London based Growth Hacker. Hayden is also a thought leader, researching on global regulatory subjects, digital marketing, social media strategies, and new trends for B2B and B2C Markets. A former co-founder of IntelligentHQ, Hayden is also a content curator for conversion and online user acquisition metrics and methods. An avid new media explorer Hayden is driven by a passion for scaling marketing, innovation, social business, and the digital economy. A native Trinidadian, Hayden is also an HM Forces veteran, having served with the Royal Air Force Reserves for the past decade. Let me know what else you need.
Find him here:
haydenrichards.xyz
@HaydenARichards