Find the best free URL shortener alternative to TinyURL
TinyURL was one of the very first URL shorteners on the market, but in the last few years, the product has lacked in innovation, maintenance, and essential upgrades. When looking for a new URL shortener, consider Rebrandly as the best alternative to TinyURL.With TinyURL users can't:

Unlike TinyURL, Rebrandly does much more than just shorten URLs.
Rebrandly is the leader in link branding. It's the most complete and reliable link management platform on the market. Our solution provides the easiest way to create, measure, and manage short URLs with a custom domain name.
Here are some of the ways Rebrandly can help your business maximize each and every link.
1. Brand and Customize
Including the brand and a relevant keyword in every link will:
Increase link trust

Improve brand visibility

Make your links stand out

Transform ordinary links into efficient calls to action

Create a consistent experience across different channels

Improve SEO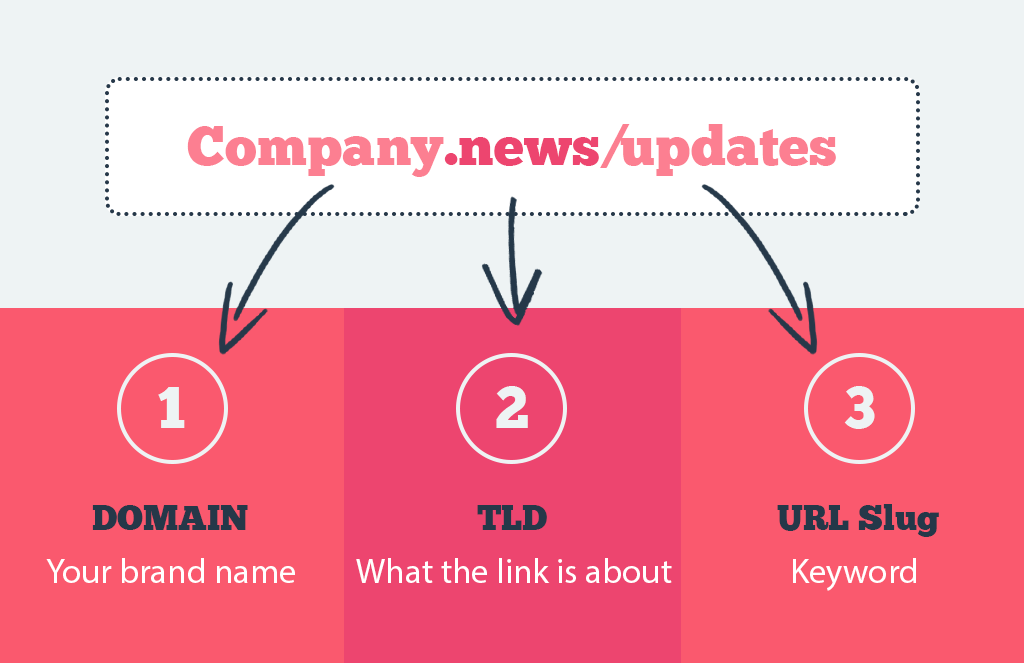 Have a look at these examples from a few Rebrandly customers:

- Lamborghini chose a cool domain that mimics their brand name: lam.bo
- Jaguar Australia uses jaguarau.click to prompt click-throughs on social media
- Panda Express recreates their brand's name using a TLD: pandaex.press
- Harvard University uses multiple domains for specific departments such as hvrdalum.me for its alumni network and hrvd.me for broader communications


2. Track Every Click to Drive Better Business Decisions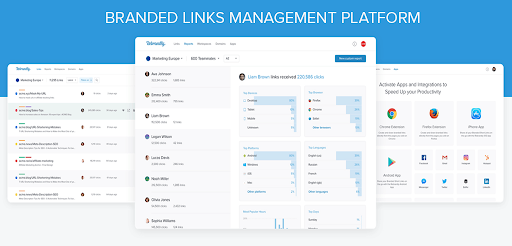 Which of your communications drive the most traffic? What's the quality and composition of that traffic like? Which campaigns are working and which need some more work? Email, Twitter, SMS, QR-Codes, display and CPC ads, and print are only a few examples of the channels every business use to market and communicate products to their audience; are you leveraging them effectively?
Rebrandly consolidates company links from all of these different channels with precision, allowing users to understand where to best invest their money and time. Rebrandly provides:
Individual link data
Detailed and real-time analytics for every branded link
Aggregated data
Overall performance analytics aggregated by the campaign (with tags), the domain name, the user (teammate) and the workspace.
Customized analytics
A powerful tool that lets you build your own custom reports.
Integration with Google Analytics
An in-platform UTM builder to attribute link metrics in your Google Analytics account.
3. Manage Every Link Assets in One Place
With Rebrandly it's possible to list and control all of an organization's links in one place. Users can:

Create different workspaces

Allow co-workers, partners, and clients to access branded links

Manage different access levels using SSO and 2FA

Edit destination URLs after the links have been shared Optimize traffic routing

Manage 404 errors (page not found)

Stop or re-route out-of-date links or even ones that are harmful to the organization Enforce compliance standards for security, communications, and branding

Control which members of the organization can share with certain domains
 
4. INTEGRATE Rebrandly Into Any Workflow
When choosing any new tool, it's paramount that it works seamlessly with the tools you've already got. At Rebrandly we created tools, integrations, browser extensions and desktop/mobile apps to allow for easily incorporating link management into your current workflow. Rebrandly is already integrated with over 100 of the most popular apps, including...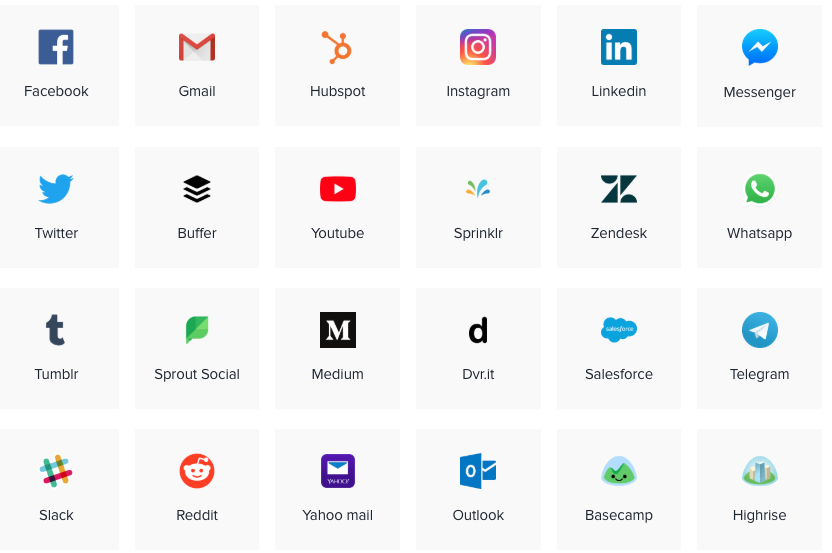 Rebrandly is an extremely solid platform, designed for the long-term
Thanks to our expert engineers and external partners like Amazon AWS, we provide the best possible platform to shorten, brand and manage links. We're:
Reliable

99.9% Guaranteed service uptime
Hosted in multiple countries on Amazon

Scalable

60 billion clicks tracked each year (and counting)
An infrastructure that's set up to grow based on customer needs

Flexible

12,000+ developers already using our APIs
Thousands of dedicated projects already logged

Fast

Up to 1,000 new branded links created pers second
Rapid autoscaling infrastructure 
We believe your brand comes first… and that's why SMBs and Enterprises love us!
Rebrandly is for companies who care about building a great and consistent online presence. We have more than 30,000 premium customers that include brands from different industries such as: Automotive, Banking, Recruitment, Fashion and Luxury, Education, Pharmaceutical, Consultancy, Finance, Technology, Telecommunications, FMCG and Retail.

Our platform covers a variety of use cases and project scopes:
Branded short URLs for SMS

Branded links for social media marketing

A/B testing

Influencer marketing ROI

Offline marketing

Mobile applications and deep linking

Special projects using APIs

Dot Brand domains
Rebrandly turns every link you share into a promotion for your brand
Don't shorten your links, build a branding strategy around them. We'll help you get better engagement, track your success and make the most out of each and every link your organization shares.

This article is about:
TinyURL alternative

Alternative URL Shorteners

TinyURL vs Rebrandly
Choosing the Best URL Shortener
Tiny URL Shortener
Tiny URL
Tiny-URL
See also: