Finding the Best Bitly Enterprise Alternative 
Although Bitly is one of the most known free URL shorteners, it's probably not the best choice when you need a platform for enterprise projects. If you represent a large organization or an agency looking for a more innovative option for link management, consider Rebrandly as the Bitly Enterprise alternative.
[Get a demo of Rebrandly for Enteprise here]
Whether you're looking for more accurate marketing analytics, better protection for your branded links or mass link creation, Rebrandly offers the most advanced and reliable technology combined with top-tier customer service.
While Bitly's enterprise plan is satisfactory, it starts at $15,000 per year, Rebrandly provides a more advanced, tailored, and innovative link management system at a realistic price, allowing it to scale with your business.
Rebrandly offers the all same features as Bitly's Enterprise plan, with a selection of plans to cater to businesses and teams of any size.
Rebrandly is the most complete platform for branded links management. We provide top features including:
Multiple workspaces 
Access management with multiple roles
Deep linking
Custom analytics
Extra fast API rate
Customized 404 page
Get a live walkthrough of Rebrandly for enterprise here.
Already using Bitly Enterprise?
If you are already a Bitly enterprise customer, we will create a custom offer that will include more advanced features at a better price. In addition, we will migrate all of your existing Bitly links into our platform at no additional cost. Talk to our sales team (Email or phone call)
Rebrandly works with your business to make the most out of every link. 
1. Brand and Customize 
When the brand and relevant keyword is included in every link, you'll:
Increase link trust
Improve brand visibility
Improve SEO
Drive click-through rates by up to 39%
Create a consistent customer experience
Make your links stand out
Transform links into a call to action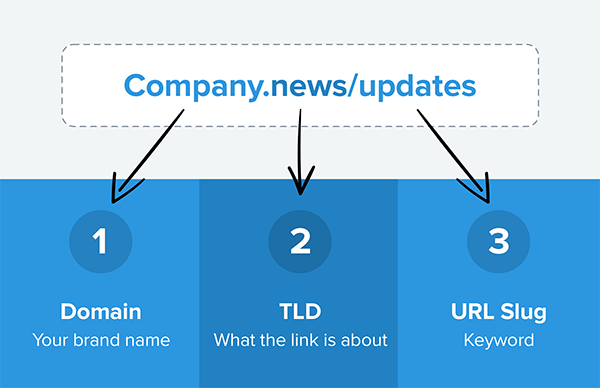 Check out a few examples from Rebrandly customers:
Panda Express recreates their brand's name using a TLD: pandaex.press
Lamborghini chose a cool domain that mimics their brand name: lam.bo
Jaguar Australia uses jaguarau.click to prompt click-throughs on social media
Harvard University uses multiple domains for specific departments such as hvrdalum.me for its alumni network and hrvd.me for broader communications
2. Track Every Click to Drive Better Business Decisions
Rebrandly provides: 
Individual link data 
Detailed and real-time analytics for every branded link
Integration with Google Analytics
An in-platform UTM builder to attribute link metrics in your Google Analytics account.
Aggregated data
Overall performance analytics aggregated by the campaign (with tags), the domain name, the user (teammate) and the workspace.
Customized analytics
 A powerful tool that lets you build your own custom reports.
3. Manage Every Link Asset in One Place
With Rebrandly it's possible to list and control all of an organization's links in one place. Users can:
Create different workspaces
Allow co-workers, partners, and clients to access branded links
Manage different access levels using SSO and 2FA
Edit destination URLs after the links have been shared
Optimize traffic routing
Retarget visitors who click on the links
Manage 404 errors (page not found)
Stop or re-route out-of-date links or even ones that are harmful to the organization
Enforce compliance standards for security, communications, and branding
Control which members of the organization can share with certain domains
4. Integrate Rebrandly Into Any Workflow
Rebrandly is already integrated with over 100 of the most popular apps, including...
Rebrandly is an extremely solid platform, designed for the long-term
Thanks to our expert engineers and external partners like Amazon AWS, we provide the best possible platform to shorten, brand and manage links. Rebrandly is:
Reliable

Hosted in multiple countries on Amazon
99.9% Guaranteed service uptime

Scalable

60 billion clicks tracked each year (and counting)
An infrastructure that's set up to grow based on customer needs

Flexible

Thousands of dedicated projects already logged
12,000+ developers already using our APIs

Fast

Up to 1,000 new branded links created pers second
Rapid autoscaling infrastructure 
We believe your brand comes first…and that's why SMBs and Enterprises love us!
Rebrandly is for companies who care about building a great and consistent online presence. We have more than 30,000 premium customers that include brands from different industries such as, Banking, Automotive, Fashion and Luxury, Retail, Education, Recruitment, Pharmaceutical, Consultancy, Finance, Technology, Telecommunications, and FMCG. 

This article is about:
Alternatives to Bit.ly enterprise

Alternative URL shorteners

Bitly.com

Bitly Link Shortening

Bitly API

Bitly

 Shorten Link

Bitly P

rice

Bitly

URL Shortener
Bitly vs Rebrandly
Choosing the Right URL Shortener
Bitly Pricing
Bitly for Brands
Bit ly

Bitly

 Pro

Bitly

Phone Number
Contact Sales
Bitly Demo
Bitly Enterprise
See also: