Custom Short Links can Improve Your Personal Branding
You can customize your links in 3 ways:
Purchase a Custom Domain e.g. JohnBrown, TopCoaching
Select a TLD that works for your brand. You can keep it simple and select .link or .click. Or you can select a more specific TLD like .pizza .news .video  e.g. JohnBrown.video
Customize the URL Slugs of your links, with Keywords that tell your readers more about what you are sharing e.g. JohnBrown.Video/BusinessGuide
These Custom Links are important because:
By having a Custom Domain in your Custom Link, your brand name is seen by people whenever you share content.
By including a TLD, you can encourage viewers to click by telling them more about what you are sharing (e.g. .link .video .news) or what your brand does (e.g. .pizza .press)
By customizing your URL Slug with relevant keywords, you increase your link SEO Ranking and increase link trust as people can see what you are sharing with them.
Overall, if you are building your Personal Brand, having customized links is an effective way for you to build your brand awareness online, and increase your engagement with your community.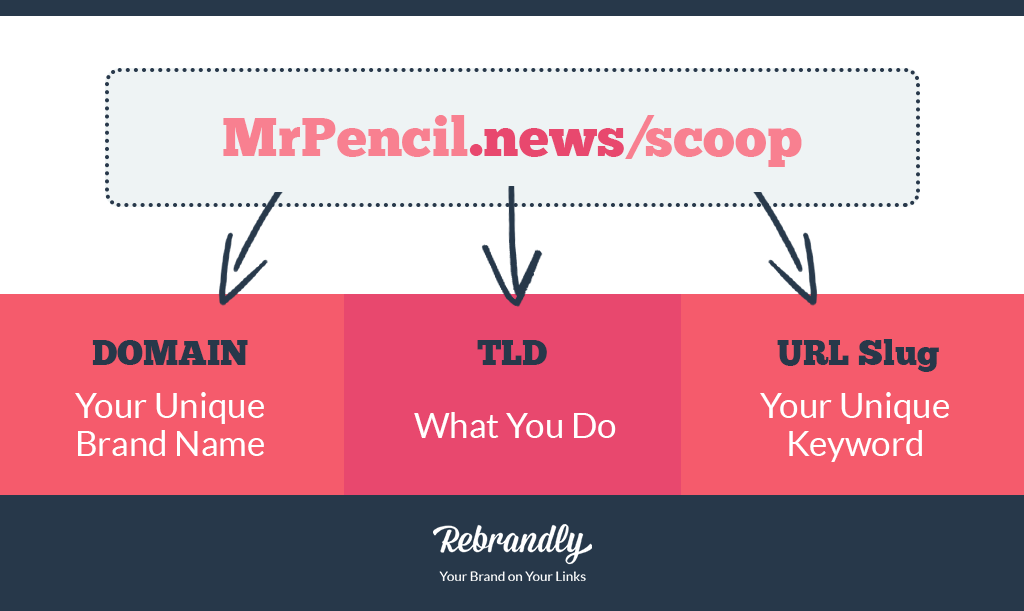 This Article is About:
Custom Short Links
Personal Branding
Custom Domains and Keywords for Your Links

See Also: