Branded Links are made up of 3 elements: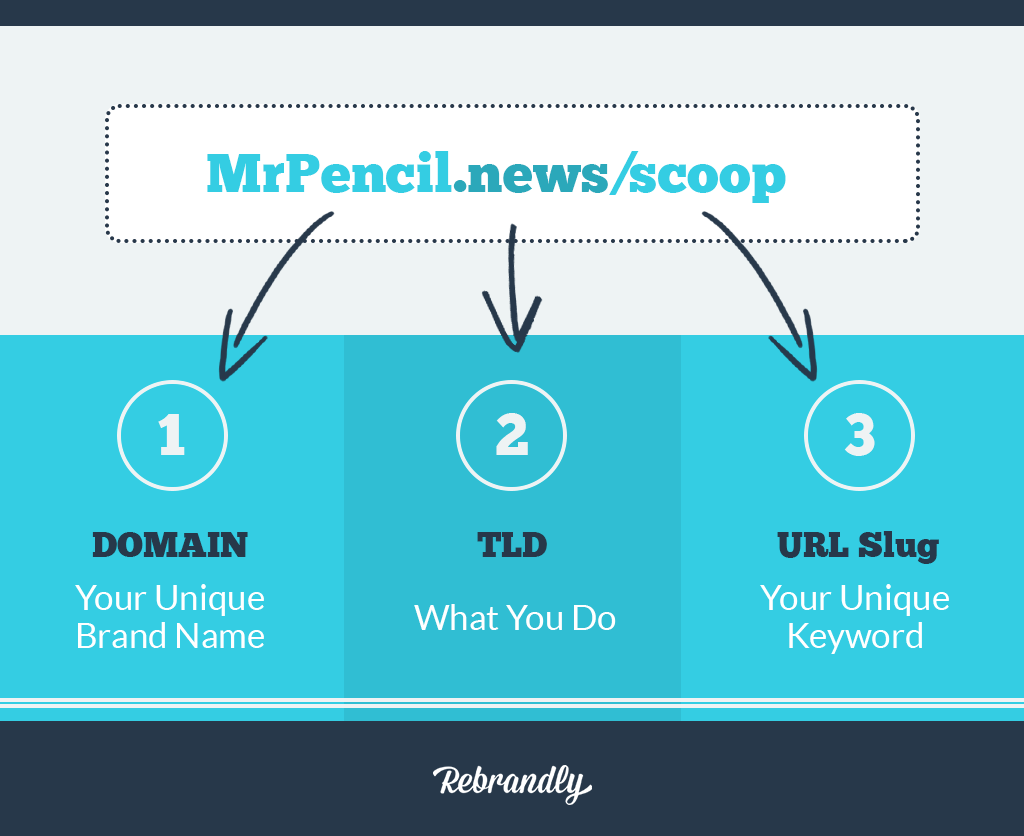 Domain: Your Unique Brand Name e.g. MrPencil
TLD: What you do, or one that feels right for your Online Sharing e.g. news, link, pizza
URL Slug: Your Unique Keyword/s that tells people more about what you are sharing with them e.g. scoop
By customizing each of these 3 elements, you create your own unique Branded Links. 

Branded Links are effective because:
They are memorable and pronounceable.

They have a higher SEO Ranking

They increase Link Trust and Link Engagement by up to 39%.
Branded Links optimize your online sharing and add value in building your Brand Awareness
. 

Other examples:
Michael.buzz/LiveOnFacebook

Natalie.press/WebsOfInfluence
JohnChow.video/MakeMoney


This article is about:

Branded domains

Custom domains and keywords for your links

Increased CTR



Related articles: