A Custom Link is a shortened URL that you can customize yourself before sharing. Pretty intuitive, huh? 🤓
You can customize your URLs before sharing them in 2 ways:
Purchasing a unique branded domain for the beginning of your link, and

Adding your unique combination of keywords to your URL Slug
For example: "brand.click/keyword" instead of "rebrand.ly/2Gg23H4"
By having a custom link, you stand out in the crowd, you increase your link trust, and, most importantly, you can raise CTR (click-through rate) by up to 39%.
Having a keyword/s at the end of your URL also makes your links SEO (Search Engine Optimization) friendly.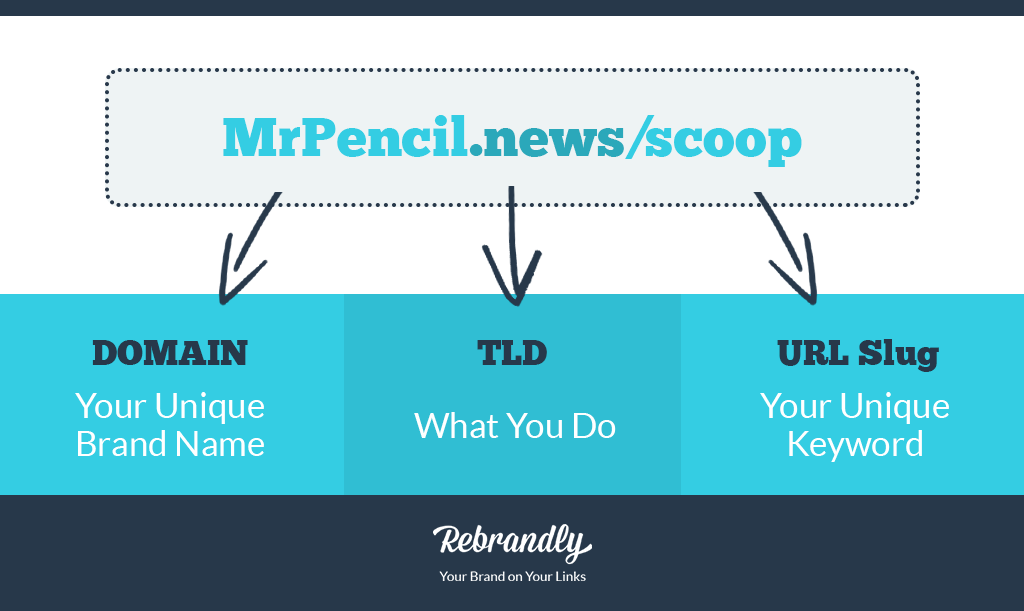 This Article is About:
Branded Links
How to Customize Your Links
How to Create a Branded Link
Elements of Custom Short Links
Increasing CTR (Click Through Rate)
Vanity URL
See Also: