Ever needed to hand out a resume, but didn't have any on you? Never again.
If You're a LinkedIn User
Then just rebrand your Linkedin profile URL using Rebrandly. This will make it easier to remember (and pronounce) the Link and will impress the person you share the CV with. For example, this is my Linkedin profile: Davide.link/CV
If Your CV is On a File
Simply upload your resume/CV anywhere online, shorten the URL under your branded domain, and share the link with the next person that needs it. Here's how it works:
1. Use any of these services (or your own website, WordPress, or many other options) to upload your Resume:
Example:
In your Dropbox folder, simply right click any file (your resume for this example, but I'm using an image) and click "Copy Dropbox Link:"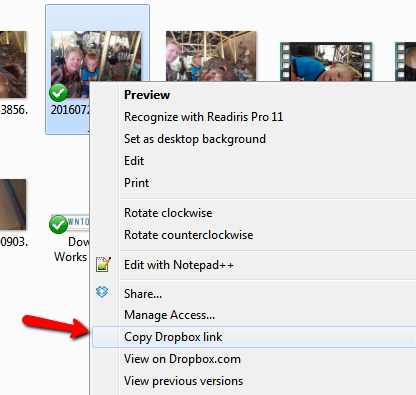 Open your Rebrandly Dashboard and click "New Link:"

Paste in the URL, and now you actually have two options:
1. Leave the link as is, which will include a dl=0 at the end, and allow someone to open the dropbox file location to view the file.
2. Change "dl=0" to "dl=1" which will automatically have the user download the file when they land on the page.
Pro tip* Type in your custom URL slug, such as /CV or /Resume (remember, caps do not matter) and presto, you've got a resume with you anywhere you go.
This Article is About:
Sharing Files Using Rebrandly

Sharing Your Resume/CV with Others

Branding a Dropbox file with Rebrandly

A better Way to Present Your CV using Branded Links

See Also: