A Branded Domain is the first part of the branded link (customized short link).
For example, in rebrandly.xyz/content-curation - 'rebrandly.xyz' is the Branded Domain.
It is a customized domain, that a person or company has purchased for themselves or their business, to use for all their shared links. Check out this video to learn more about branded domains, and how to choose the best ones for your brand.
A branded domain can increase brand awareness, brand trust, and ultimately increases brand engagement on your shared links. Here's how the branded domain and the URL slug combine to create a branded link: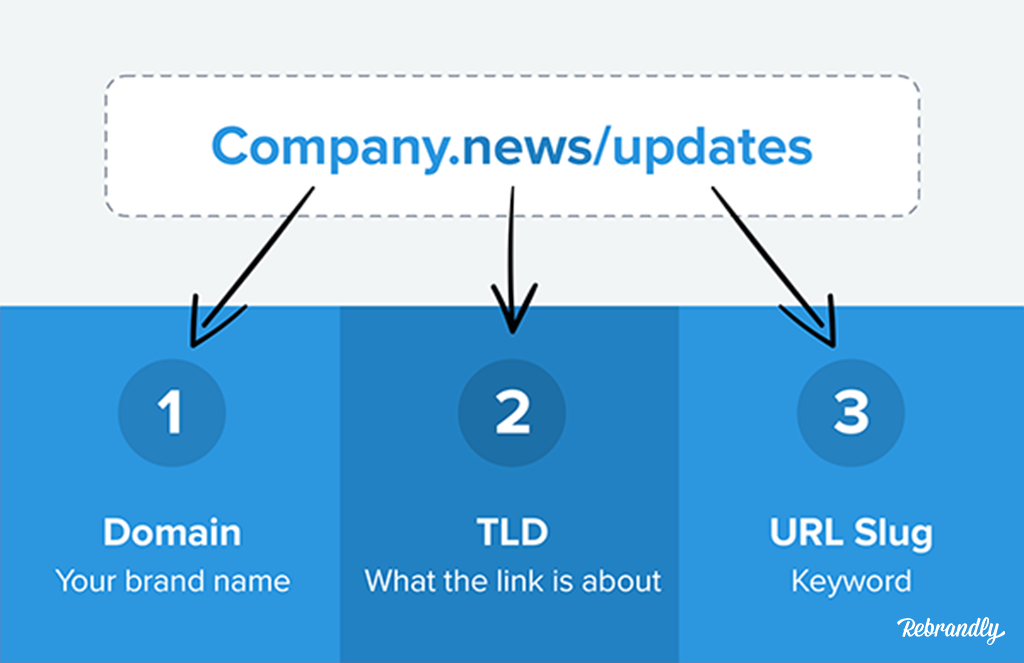 Rebrandly is the leader in link branding. We offer the most complete and reliable link management platform on the market. Our solution provides the easiest way to create, measure, and manage short URLs with a custom domain name.

This Article is About:
Branded domain

Branded domains

Domain names

Custom domains for your links

How to brand your domain

Related Articles: