This article will show you how to setup the iOS Rebrandly Extension on your iPhone.
To setup the iOS Rebrandly Extension, follow these steps: 
Open the Rebrandly app on your iPhone

Go to Settings at the bottom right of the screen
Scroll down the Settings menu and select "Setup Extension"


         
Read through the instructions and swipe to your left
            

When you get to the last page of the instructions, click on the [Let's do it] button. Your AirDrop menu will open immediately after tapping on the [Let's do it] button.
      
From your AirDrop menu, swipe the list of application icons to the left and then click on the [More] icon with the three horizontal dots.
       
Find the Rebrandly icon and toggle the switch next to it by tapping on the circle
         
If you see the Rebrandly icon on your AirDrop, you are now ready to start branding the links you share from other apps.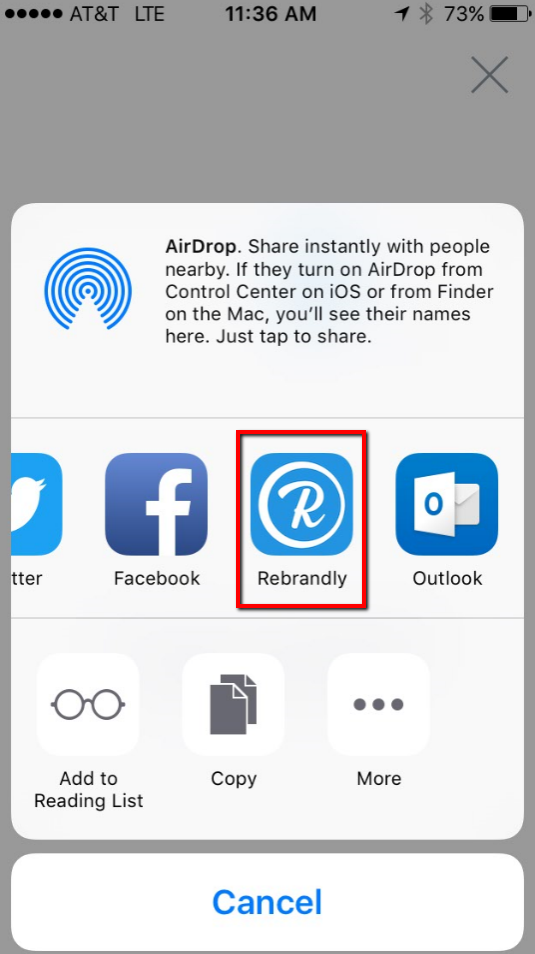 Related Articles:

This article is for those who are looking for help with:
How to setup the iOS Rebrandly Extension
How to share links from your iPhone
How to share links directly from your Safari browser on iOS
How to share links directly from other apps on your iPhone