This process will walk you through exactly how to register a new branded domain using Rebrandly.
Note: You don't have to start with a Rebrandly account, but will have to create one through the registration process.
Register a new branded domain
Go to the "new domain" page and search for your domain.
You have many different options for sorting through domains to help you find the one that is right for you.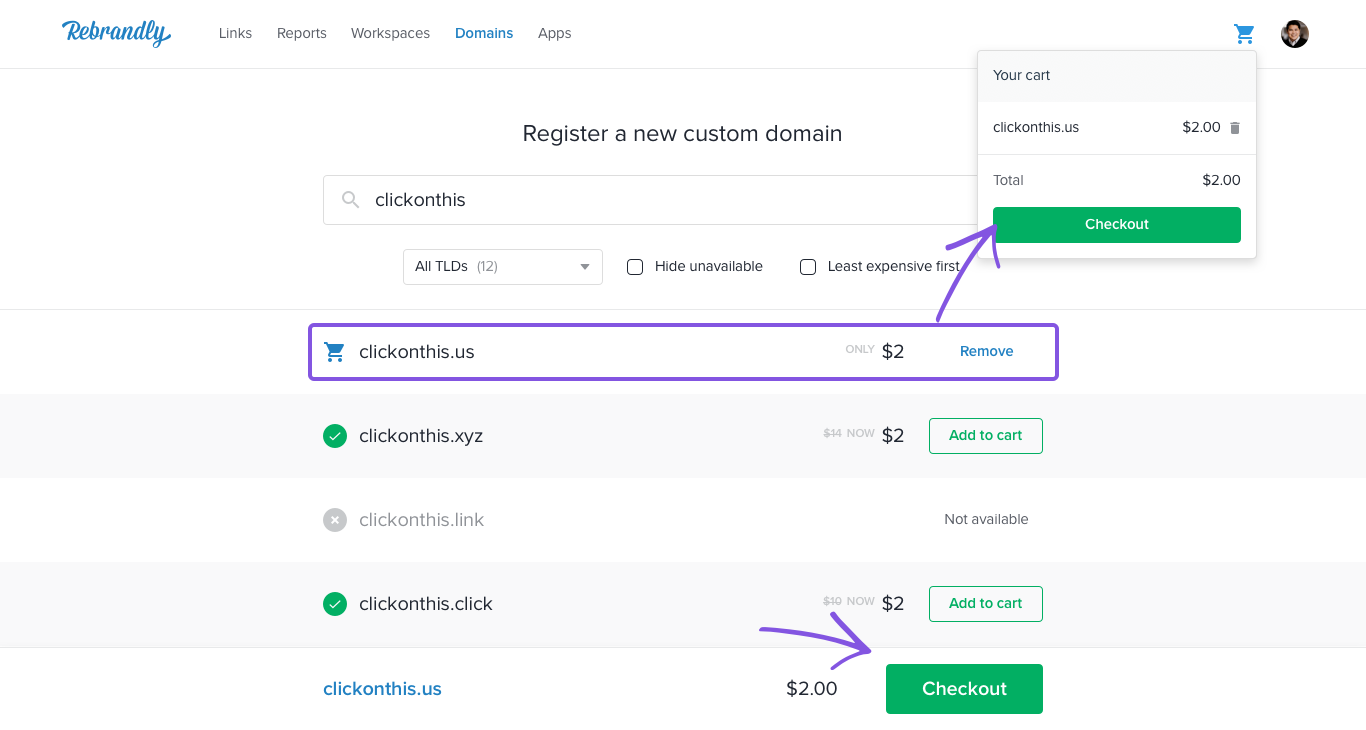 Add the domain to your cart and hit "Checkout." Log in or create an account if you are not already logged in.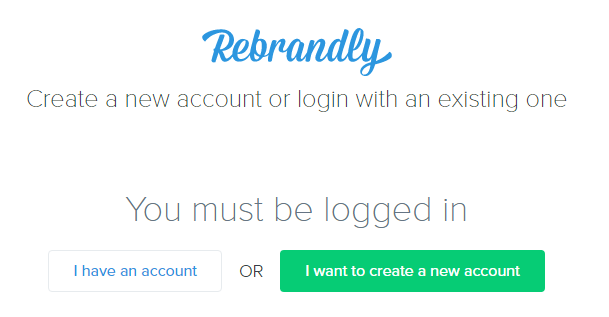 Fill out the ICANN registration form. This is required to own any domain in the world. Please fill it out accurately as this information is important.
Proceed to the final payment page. Enter your preferred payment details.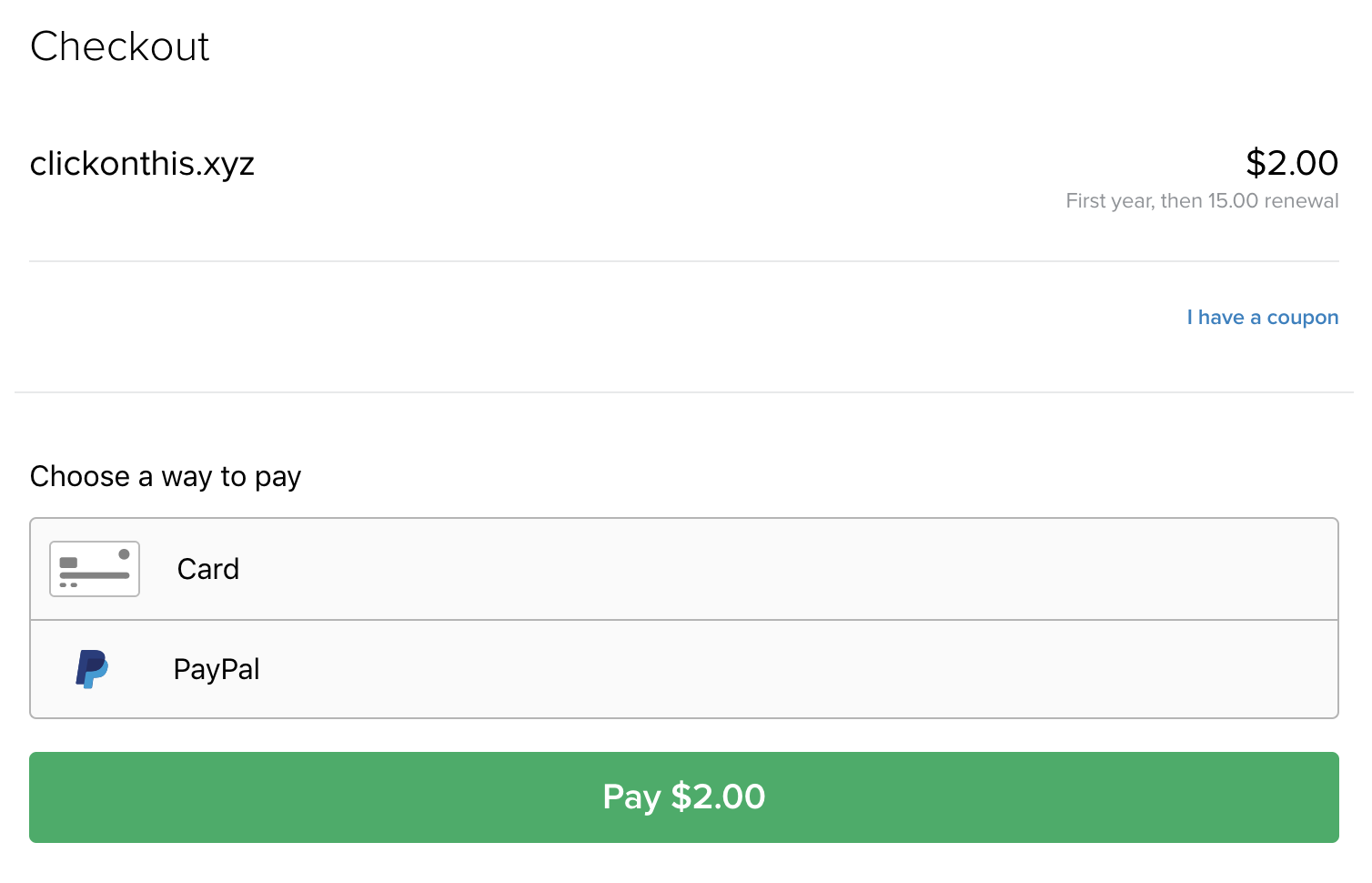 If you've got any coupons you'd like to apply to your purchase, click "I have a coupon".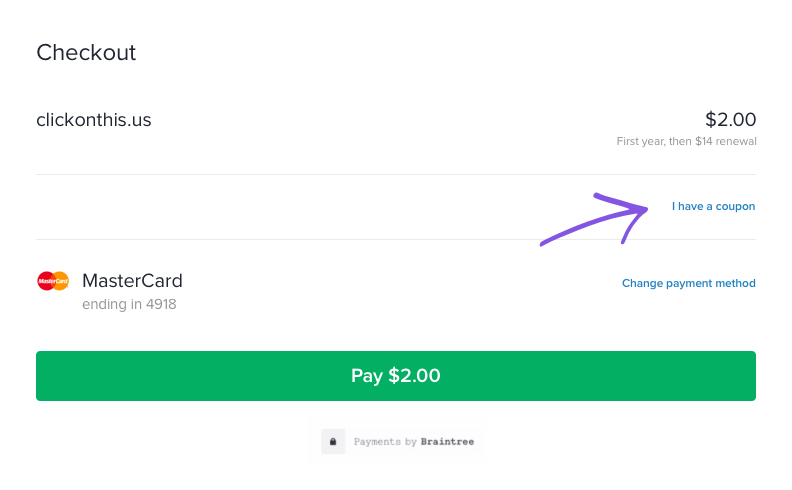 Your card will be charged for the new domain and a receipt will be emailed to you.


Important Note:
After purchase, please wait up to 15 minutes for the DNS configuration to complete.
You will receive an error if trying to use this domain before it's fully propagated.
After your domain has been connected, you can now create and share branded links directly from your dashboard with it. Here's a tutorial on how to create your first branded link.
This article is about:
Purchasing a domain
How to Use a Coupon Code
How to Checkout
Where to Input Credit Card Information
Why do I need to Input My Address?
See also: