In order to create a branded link, you must first connect a branded domain, either through purchasing a new one or connecting a domain you already own. 
Once done, follow these simple steps: 
Log in,go to your Rebrandly dashboard and click "New link"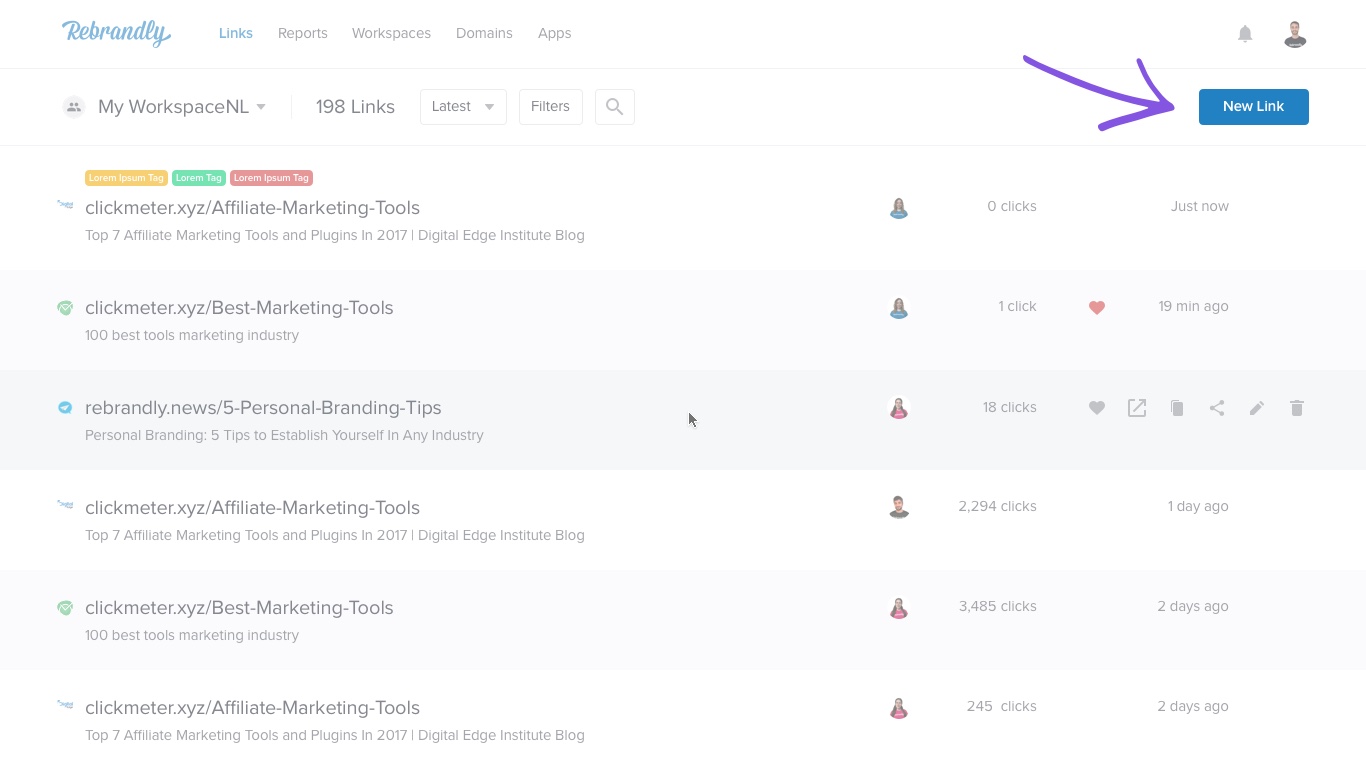 Insert your destination URL, usually by copying and pasting from the source location


Select your new domain from the drop-down list


Type your custom URL slug or use the one that's auto-generated for you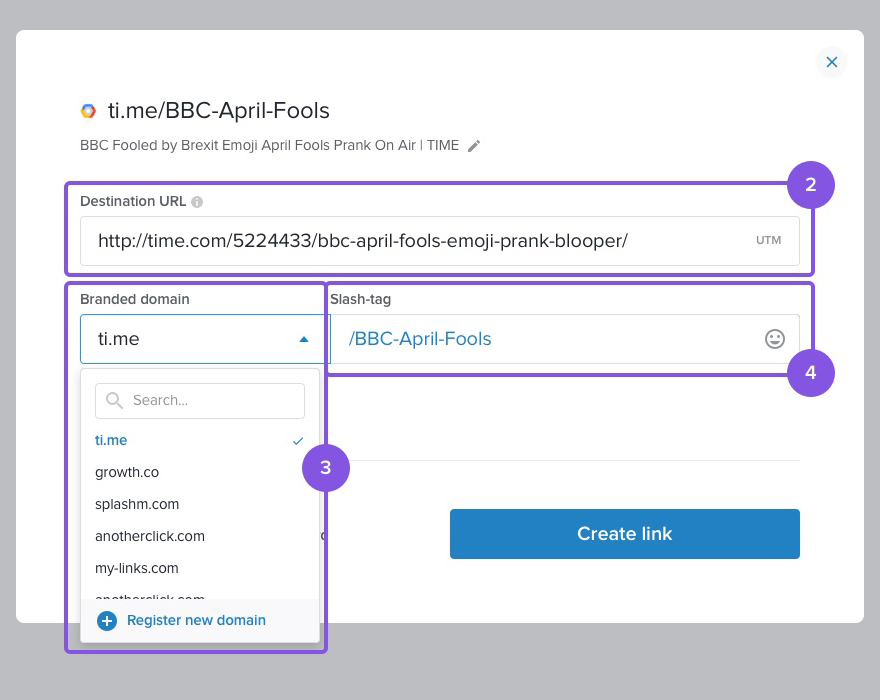 Note: Your title is automatically imported from the destination, which is sometimes helpful when sharing on social media. If your headline didn't import or you would like to change the headline, simply click on it to change it.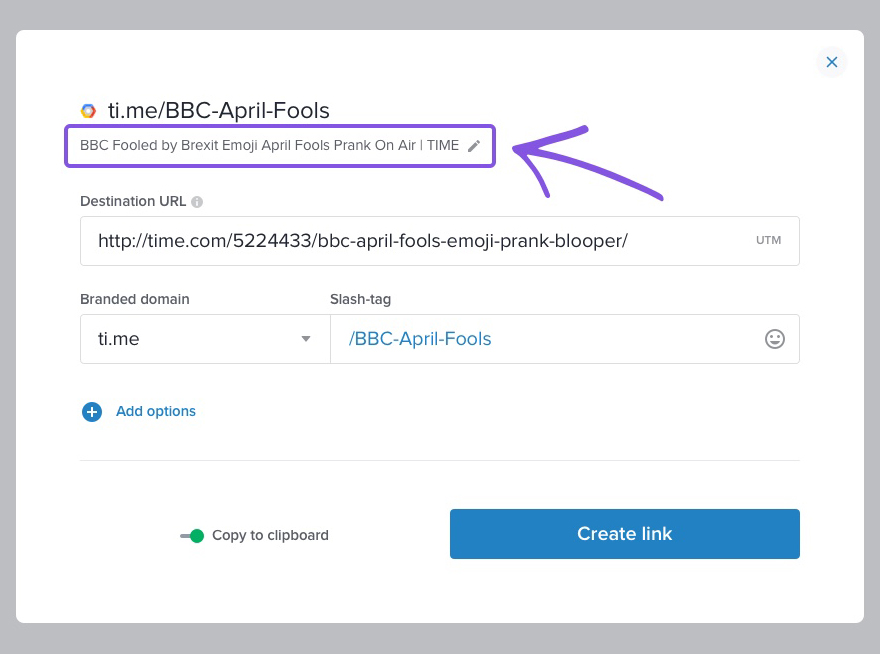 Hit "Create link" and you're done! 🚀
Your link will be automatically copied to your clipboard and ready to share anywhere you would like. You also have the options to immediately share on your favorite social platforms.
This Article is About:
Creating a branded link
Switching the domain my link
Changing the title of my link
Creating a new Link
Creating a short URL
Changing your URL slug or slashtag
Further Reading: