This article will tell you how to switch between your personal account and your teams in Rebrandly. You need to be logged in to your Rebrandly account.


1) Once you are a member of at least one team, you will see a sidebar on the left-hand side of your page.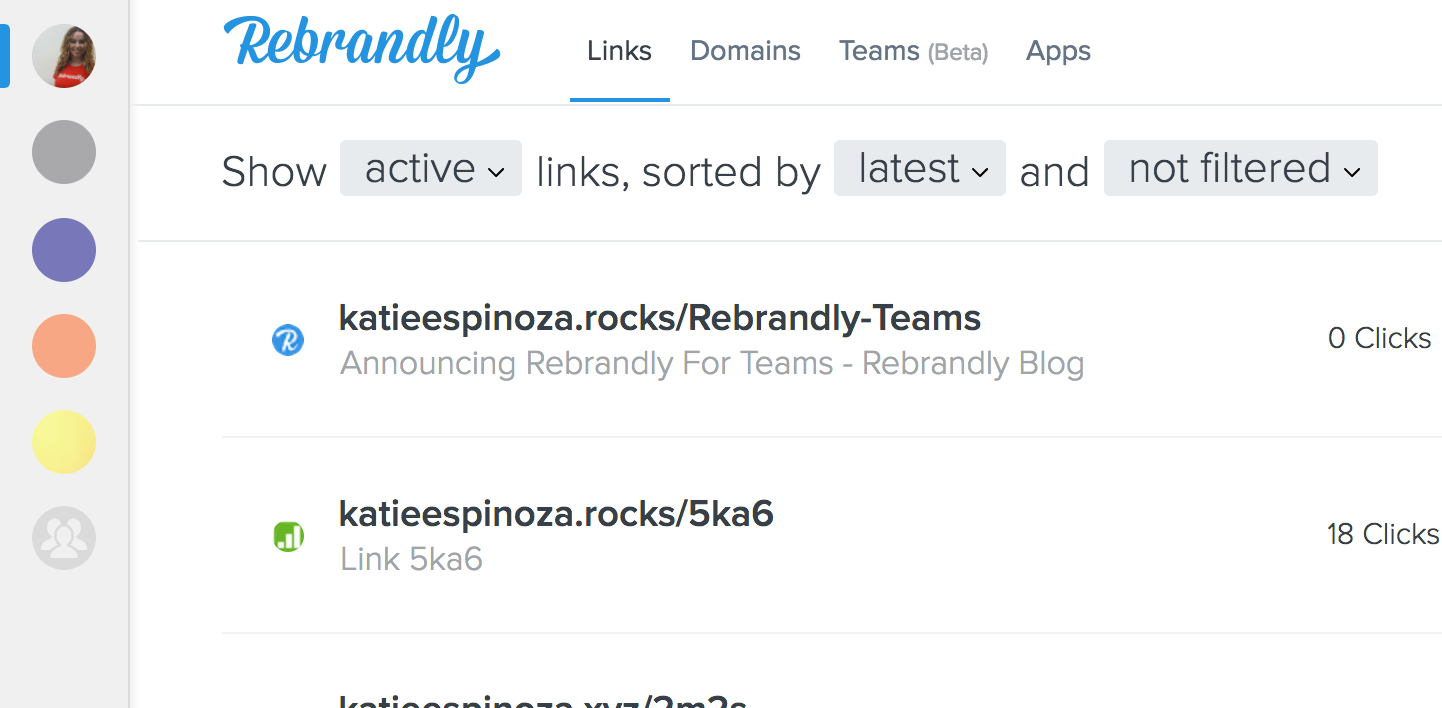 2) You will see a blue line near your personal avatar- this indicates you're in your personal Rebrandly account. 
3) Click on the avatar for the team you want to join
4) Once you change from your personal account to a team account, your dashboard will change. You'll also see a different set of links appear, based on whether or not you and your teammates have already created links in the team. You can create branded links in this team using the team's domains.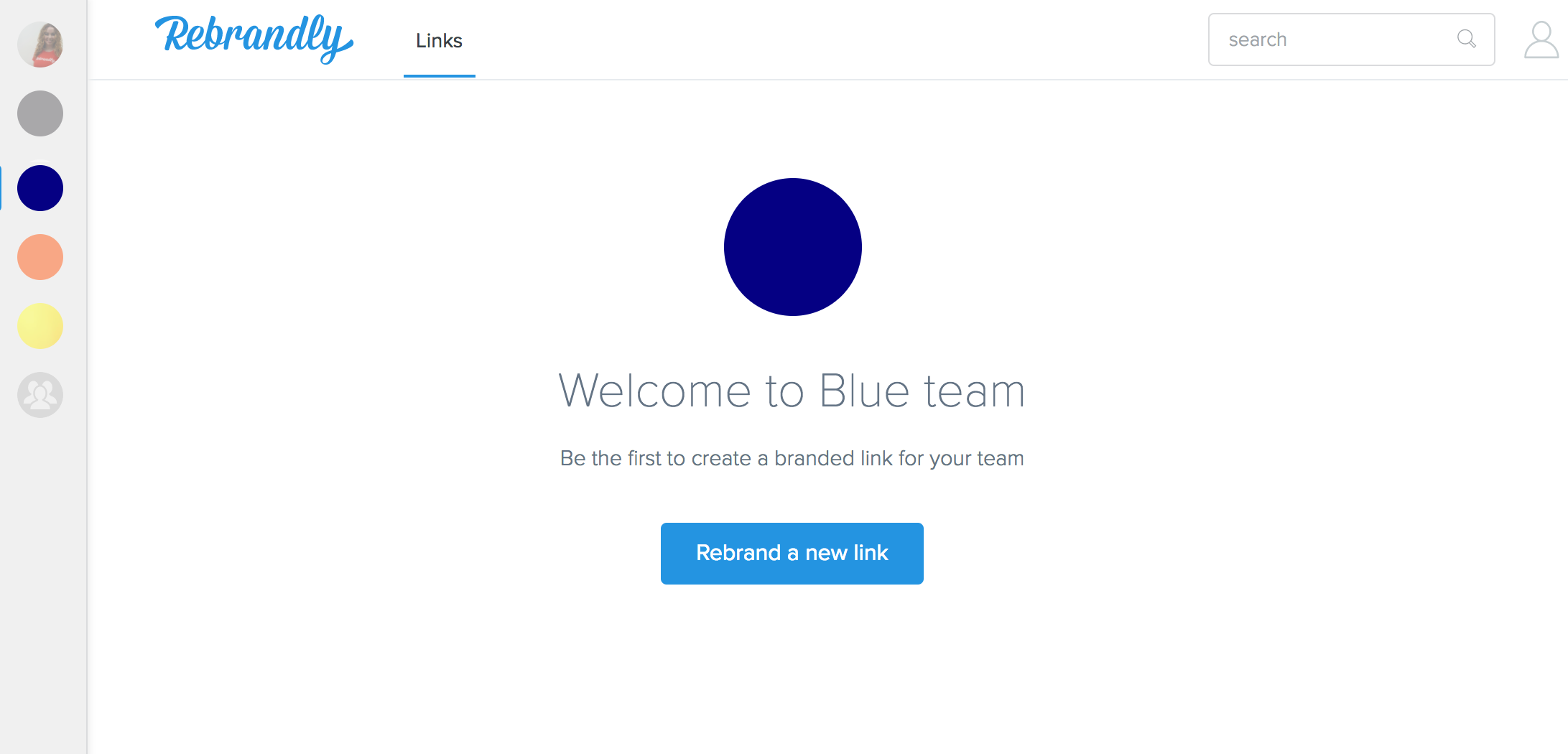 5) If you want to go back to your personal account, just click on your personal avatar. 
Further Reading:
This Article is About:
How to Create a Team
Rebrandly Features
Rebrandly Team Feature
Branded Links for a Company 
Vanity URLs for groups