Domain activation rates may vary depending on the service which the domain is connected to. When connecting a domain to a branded link the average activation rate is 72.5%.

What is Domain Activation?
Technically, "activated" means that the domain name has been added to the zone file and that nameservers have been linked to the domain name, however, this does not mean that the domain name is being used as such.
In practice, a domain is active (currently used) when connected to an active service of any kind- mainly a website, blog or email address.
Parked domains should not be considered as active.

 Why People and Companies Use Domains
The purpose of domain names is to bring users to an IP address without the need to remember the IP. Much like calling a contact in your phone rather than remembering a phone number.
A domain is purchased in order to connect it with a website, blog or email address.
Domains are purchased for the purpose of protecting a brand name or idea while a website is being created.
An often overlooked way to use domains is to connect it with a branded link.
More on Domain Activation Rates 
From speaking with some of the biggest domain Registrars and Registry we have found that domain activation after purchase can range from 25% to 57% in best cases. This number depends on the Top Level Domain in use.
Domain activation when using a branded link tool such as Rebrandly is around 75.25%.
A branded link domain is considered active when it has been used to create one or more branded links.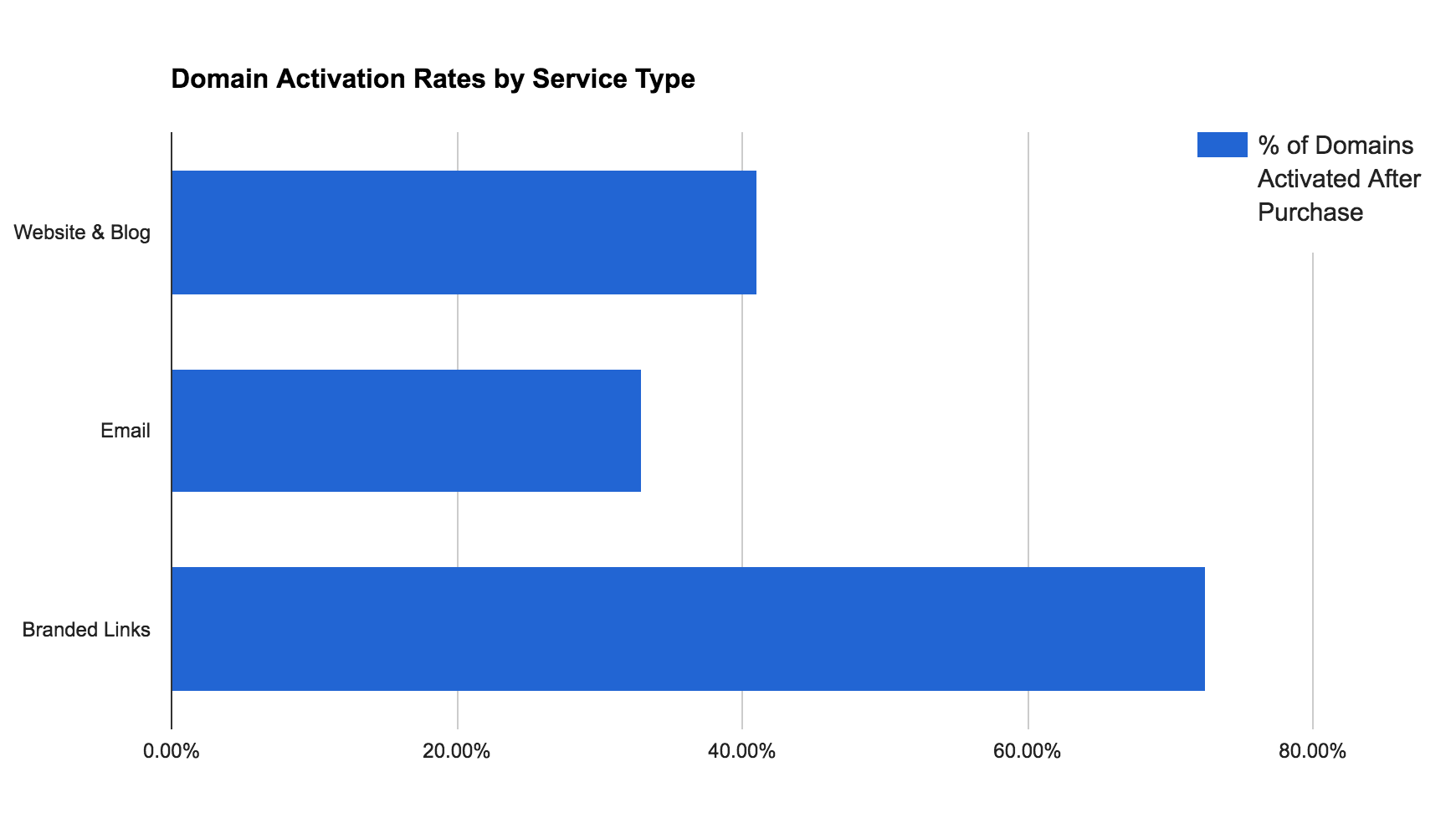 *Website & Blog figures estimated by calculating the average of 25%-57%. Email figure based on the assumption that 1 in 3 domains are connected to email.
This Article is About:
Branded domain activation rate
Domain names activation rate
What is Domain Activation?
Domains activation stats
How to activate a domain name
What does active domain mean?
See Also: