A Vanity URL is a unique web address that has been customized to include the brand of the user. When creating a vanity URL you choose your own Domain Name, TLD and URL Slug.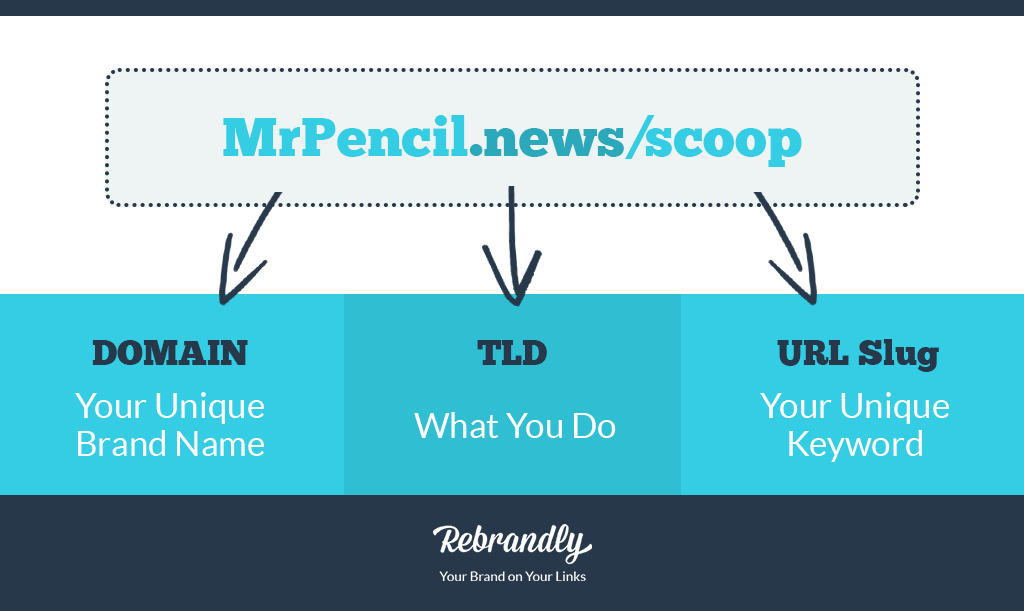 There are many benefits of using Branded Links opposed to generic short URLs:
Memorable and Pronounceable: A link with your brand name that includes the purpose of creating a link is easier to remember than a generic short URL or a long URL.
Click-through-rate: By using a customized short URL you can increase your CTR by 39%.
Increase Trust: Due to the unidentifiable nature of generic short links, there has been an increased problem with them being used for spam. Vanity URLs, however, are branded to give the reader an understanding of where the link will lead them, therefore, increasing link trust.
SEO: By including your keywords in your URL slug you can get an added edge with SEO. When Google are searching for keywords you will want your brand name to be associated with your chosen keywords.
Branding: It is your link so why not use your brand. With the rise of Social Media, it is important to give your brand visibility where ever you can. With Branded Links, you can add your name to your link instead of having to promote other companies brand followed by random letters and numbers, to use a short link.
Further Reading:
This Article is about:
Vanity URL
Benefits of using Vanity URLs
Branding Links
Customizing Short Links