Once you've created a team, you can update it at a later date: 
(Only the team owner can make changes.) 
1) Sign in to your Rebrandly account. 
2) Navigate to the Teams dashboard by clicking on Teams on the top middle part of your page. 
3) You'll see a list of all the teams you have created. Next to the relevant team on the right side of the page, click on the pencil icon to edit the team.

4) The pop-up box you originally filled out when creating the team will appear. Make the necessary changes and then click Update.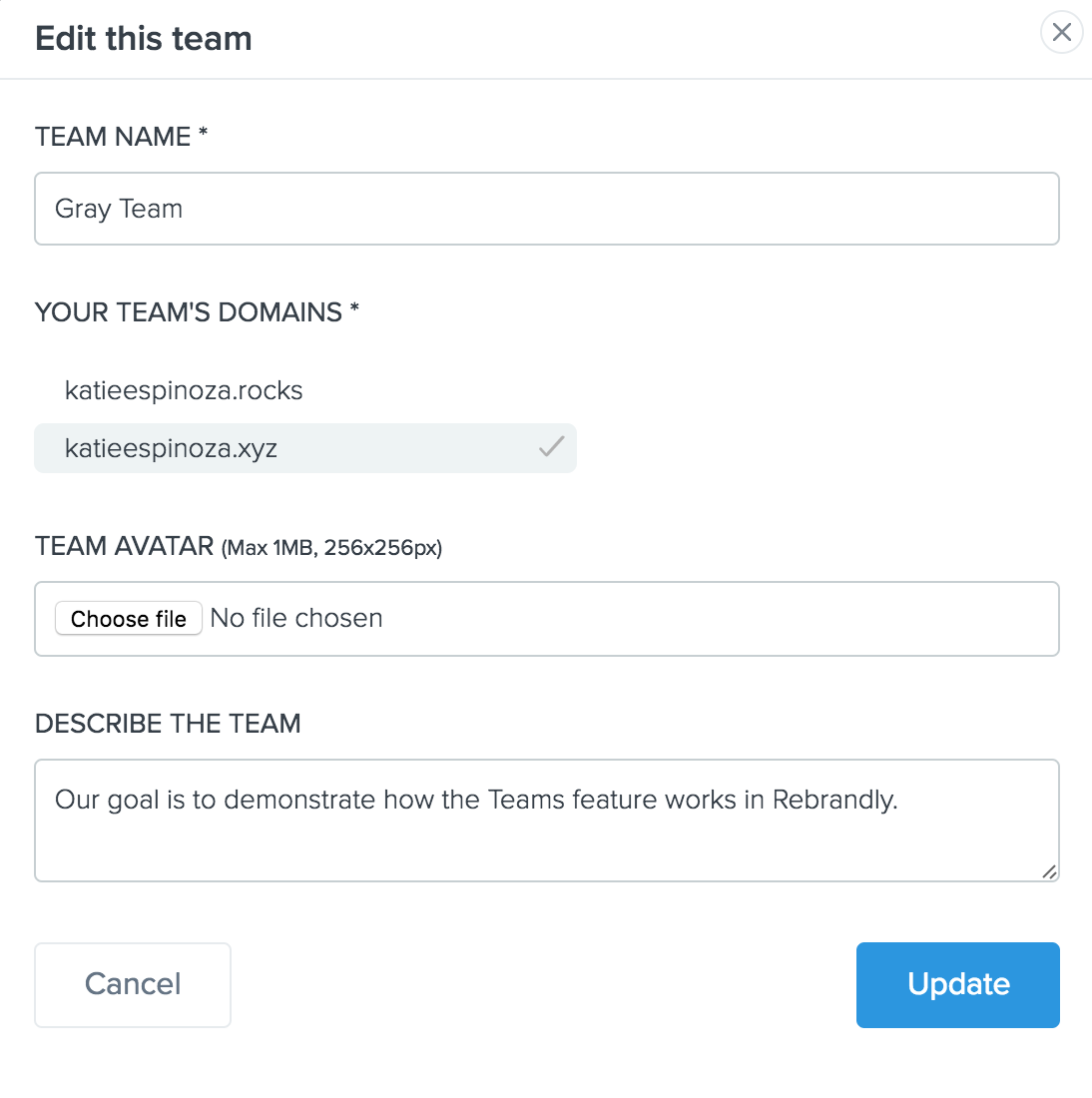 Further Reading:
This Article is About:
Rebrandly Team Feature
Updating Branded Link Team
Create Custom Short URL's for as a group
Vanity URL's Team
Update Team in Rebrandly
Rebrandly Teams