SocialBee is an AI-powered social media management tool. It offers a range of features to help you create, schedule, and publish your social media content on various platforms such as Facebook, Instagram, Twitter, LinkedIn, Pinterest, Google Business Profile, YouTube, and TikTok.
In addition to content management, SocialBee also enables you to monitor and manage your social media comments and mentions. It also provides detailed performance analytics and supports team collaboration, which makes it easier for you to make data-driven decisions and cooperate with your team seamlessly.
If you're using SocialBee to manage your social media content, it's important to keep in mind that with Rebrandly, you can easily take your content sharing to the next level.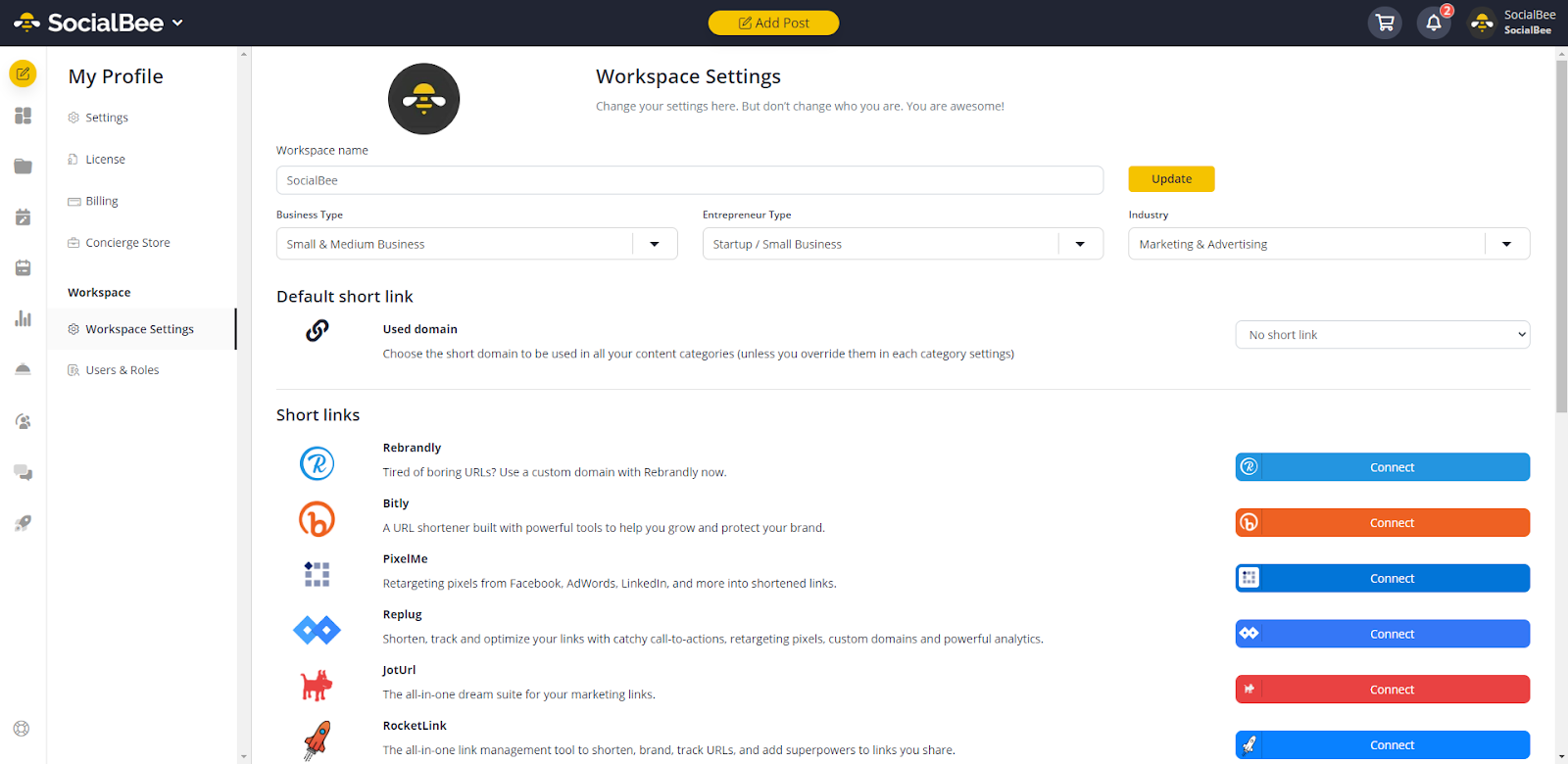 By connecting Rebrandly to your SocialBee account, you can share each post using a unique branded link, making your content even more eye-catching and memorable.

To get access to updated information on how to connect Rebrandly to your SocialBee account, access this SocialBee help page.
This Article is About:
Using Branded Links with Social Bee
SocialBee and Rebrandly Integration
How to Connect Rebrandly on SocialBee
See Also: