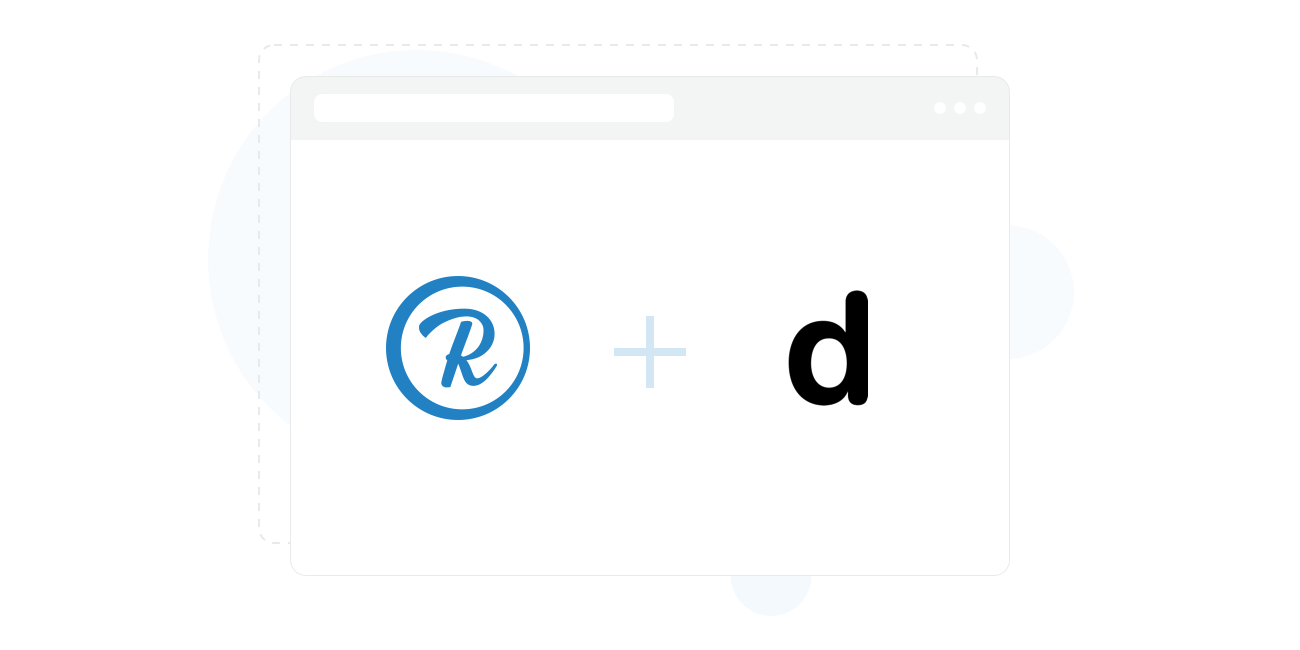 How to Create Custom Short URLs for dlvr.it
dlvr.it is a popular social media automation tool that allows users to schedule posts for Facebook, Twitter, LinkedIn, Google+ and many more. Create social media content that includes vanity URLs (also known as branded links) for all of your social platforms. 
Our Chrome extension gives you the ability to insert branded links into your social posts with just one click.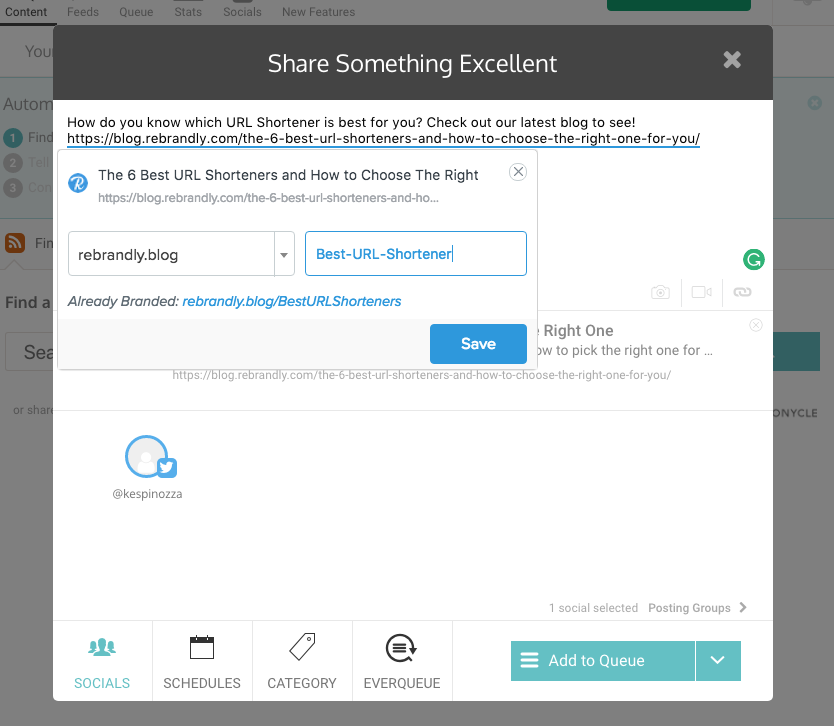 Important: In order to create branded links in dlvr.it you must select "No Shortener" as your default Short Links settings in dlvr.it. Please ensure you're logged in to your Rebrandly account too.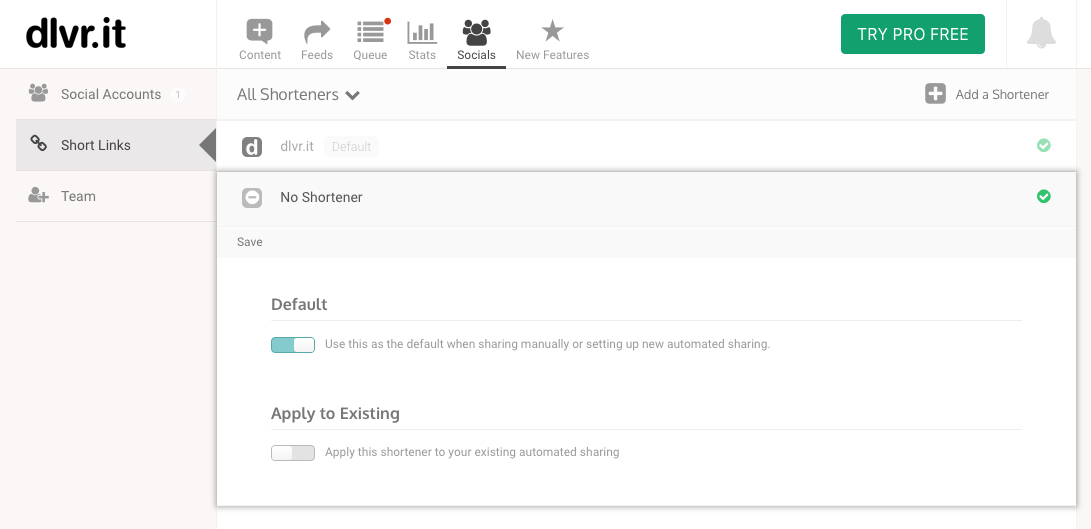 How it Works :
When you use Google Chrome you can create vanity URLs in dlvr.it with one simple click. All you need to do is download our Chrome extension and use the automatic link detection tool. 



This Article is About
dlvr.it URL Shortener
dlvr.it and Rebrandly Integration
How to Create Branded Links for dlvr.it
Creating Custom Short URLs in dlvr.it
Vanity URLS in dlvr.it
See Also