How to Create Branded Links on Buffer
Buffer is one of the most popular social media management tools used to organize, schedule and send posts to your various social media accounts. Set up your social content and include branded links (custom short URLs) in every post. 
Our Chrome extension makes sharing custom short links a one-click process, giving you the freedom to rebrand each and every link you share via Buffer.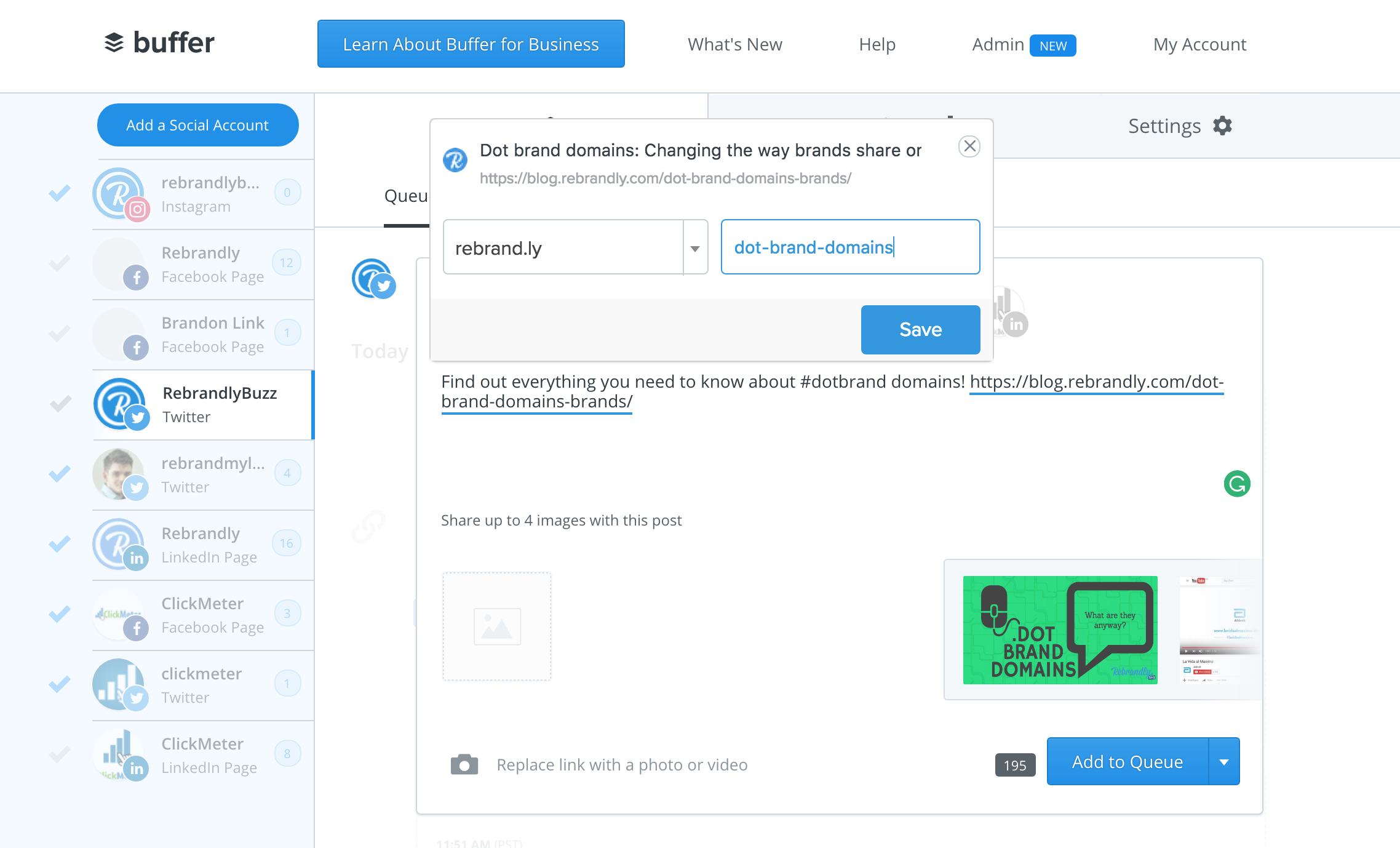 Important: To create branded links in Buffer please ensure you're logged in to your Rebrandly account and that you have disabled link shortening in Buffer.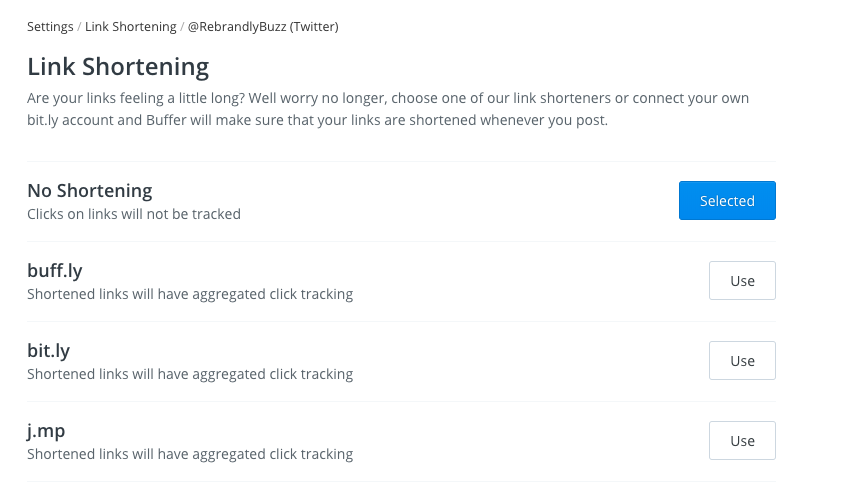 How it Works
If you are using Google Chrome you can easily create branded links on Buffer with just one click. Simply download the Rebrandly Chrome extension and use the automatic link detection feature. 


This Article is About: 
Buffer URL Shortener
Creating Branded Links in Buffer
Creating Custom Short Links in Buffer
Creating Vanity URLs in Buffer
Buffer and Rebrandly Integration
See Also: