Zapier is an online automation tool that allows users to connect two or more apps to automate repetitive tasks. Users can create a workflow whereby one target can trigger an action on another platform.
If you would like to receive an email alert when your branded link hits a particular target you should follow the steps outlined below:
1. In order to use Rebrandly's integration on Zapier platform click: rebrandly.rocks/Zapier
2. Create a Zap (an automated action)
3. Choose Rebrandly between Trigger Apps

4. Set your target (e.g your link hits 100 clicks or a new branded link is created)
5. Connect your Rebrandly account
6. Select the link you want to monitor from the drop-down menu and set to the Goal. 
Be careful: the trigger will be fired when the link receives its first click.  So be sure you don't click your short link and therefore trigger your own alert as a test.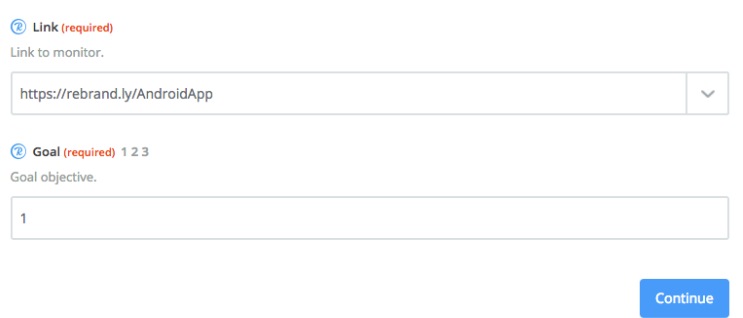 7. Now that you have set the trigger action, you should not establish an email notification: it's time to add the action to our Zap
8. Select Gmail from the application list

9. Choose to send email option and connect your Gmail account
10. Compose the email you want to receive (you can also use details of the short link)
11. You will get the opportunity to test your 'zap' before your action and trigger go live. This won't affect the link opening of your target.  
This Article is about:
Creating Automatic Email with Notifications on Branded Link Performance
Zapier and Rebrandly
Branded Links
Automating Repetitive Tasks
Using Gmail with Rebrandly
See Also: