Connect your custom short links to hundreds of other apps.
Our integration with Zapier will let you connect your Rebrandly account to hundreds of other apps and automatize a great number of task.
To avail of this service: Rebrandly.com/apps/Zapier
Zapier automatically links and integrates information between your web apps giving you a seamless user experience and offering the opportunity to automate your workflow. They do this by allowing you to set a target on one platform to trigger an action on another platform.
There are many ways you can use Zapier and Rebrandly together. Here are only a few examples. 
Example 1: 
Import your links from a Google Sheet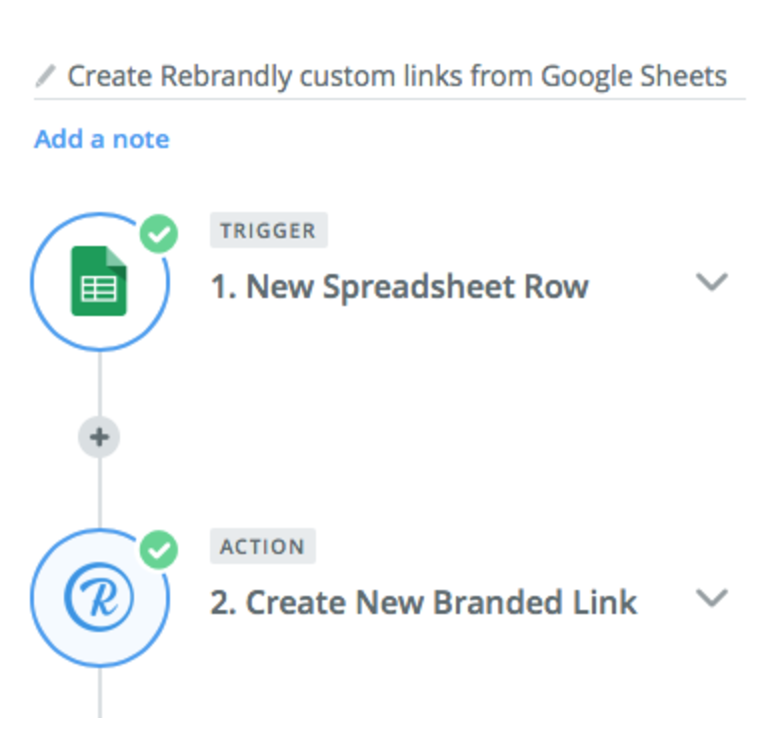 Example 2: 
Receive an email when a specific link exceed a target number of clicks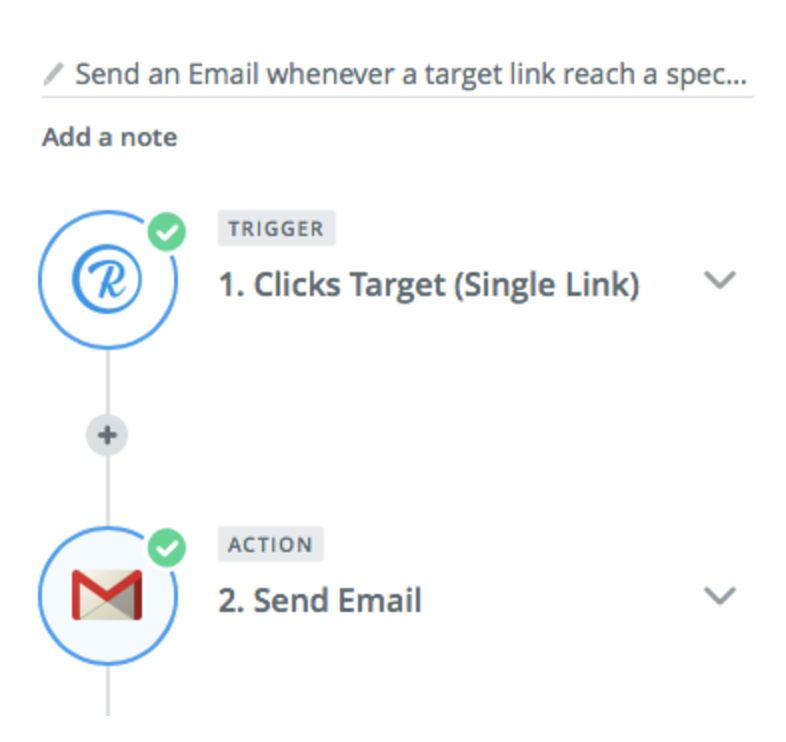 Further Reading:
This article is about:
Email alert when my branded links reach a specific number of clicks
Automatically import my short links 
Zapier for short links
Short URLs Zap