Broken banded links redirect modes.
Any click on a branded link that does not exist will generate a 404 error message ("page-does-not-exist") and will redirect the visitors to a standard Rebrandly 404 page (like the below image). It usually happens when a branded link has been deleted or there is a typo in the link that has been clicked.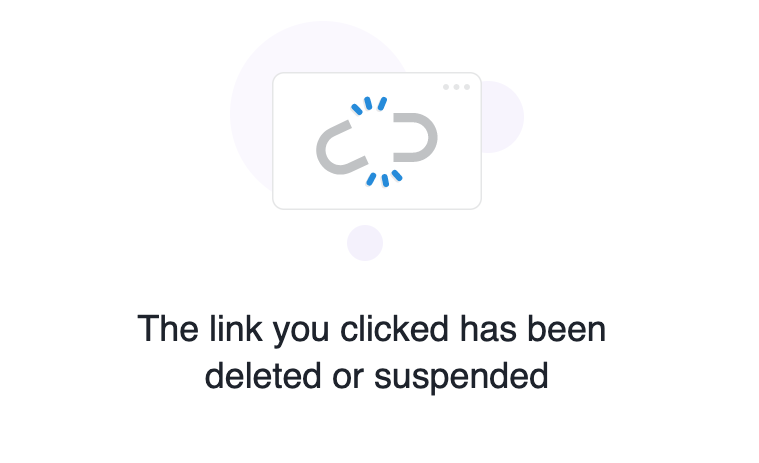 For each domain name configured into your Rebrandly account, you have the ability to redirect 404 requests to a custom destination URL of your choice. This option is available only for some paid subscription plans, and can be accessed on the domain details page: In your Rebrandly dashboard, click on "Domains" > Click on one of the domain names > Go To Custom URLs


Static URL
When the Static URL option is selected, users are redirected to a custom static URL every time a broken/non-existing link is clicked.

Behind the scenes:

Mirror to target domain
When the Mirror option is selected, users are redirected to a mirroring dynamic destination URL.
The destination URL will be composed of a static domain name of your choice and the same path used in the broken branded link.

IMPORTANT: If this option is enabled, all redirected traffic will not appear in the broken links management report. Learn more

Behind the scenes:


This article is about
What is a 404 Page Redirect?
How to use 404 Page Redirect in Rebrandly.
Mirror to a target domain in a dynamic way.
Branded links 404 redirect.
Broken branded links redirect.
Statics versus dynamic 404 redirects.
Mirror 404 requests to dynamic landing pages
See Also